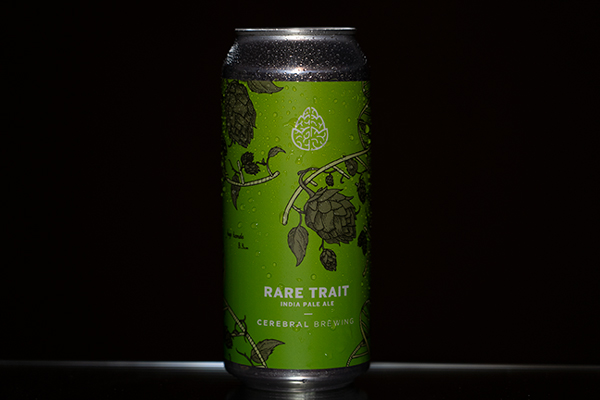 AURORA | The Aurora Cultural Arts District is poised to soon get a bit headier, hoppier, and maybe a tad hipper, too.
Cerebral Brewing, which has solidified itself as one of Denver's most lauded watering holes on the corner of East Colfax Avenue and Monroe Street for the past eight years, earlier this month formally began a series of improvements on a forthcoming commercial brewing space at the corner of Colfax and Florence Street in Aurora.
The Cerebral owners nabbed the some 17,000-square-foot shell at 9990 East Colfax earlier this spring, Arapahoe County property records show, with promises to install a brand-new, 15-barrel brewhouse, hundreds of additional oak barrels for aging and a significant revamp of the 71-year-old building. The group's original Monroe Street haunt will stay open, but all production will be moved to Aurora.
"We found a few buildings in Denver that fell through for various reasons with random things that popped up, and we found this one and it kind of checked all the boxes," said Sean Buchan, Cerebral's co-founder and head brewer. "We love the fact that it's on Colfax like our first spot."
The former retail showroom has lived a series of lives in the past decade, serving as a temporary bicycle warehouse, a professional dance studio and most recently as an office supply outfit under the flag Denver Desk.
Starting in January, Aurora's latest brew hub — which won a gold medal in the chili beer category at the Great American Beer Festival last month — will focus on producing, bottling and slowly moving more of its suds across the Front Range.
"The operational efficiencies we'll gain ultimately grant us more flexibility and creative freedom," operations manager Anne Abrahamson said in a statement. "We can finally give some of our fan favorite beers a stage to shine while opening up tank space for passion projects."
After the production side of the operation gets rolling next year, Buchan said the Cerebral team plans to open an adjacent taproom in the strip of Original Aurora that has seen a flurry of new gastronomic entities stand up in the past couple of years, including Third Culture Bakery, Baba and Pop's Pierogi and Lady Justice Brewing Company. The business also plans to offer to-go sales on certain days in the coming months.
"I'm very excited to see what comes of the Aurora arts district," Buchan said of his business's new neighborhood. "I don't think it's really lived up to its potential as of now, but there's a lot of great people doing really cool stuff — and I've eaten far too many pierogis since we've moved over there."
For years, the city has slowly ramped up investment in the corridor, recently adding the People's Building, located just across the street from the new Cerebral location, to its portfolio of performing arts spaces. The city is also the technical landlord of the Aurora Fox, the Vintage Theatre and the studio and gallery space at 1400 Dallas St.
Andrea Amonick, manager of the city's development services department, said officials are looking forward to the forthcoming Cerebral taproom, which could magnetize more pedestrian foot traffic to the area.
"What we're really interested in is retail and having people on the street — we want it to be a destination. she said. " … We're happy that he's opening his business there — we really, really are."
The decision to set up shop in Aurora is something of a homecoming for 37-year-old Buchan, who was born in the city and earned his doctor of physical therapy degree a decade ago just up the road at the University of Colorado Anschutz.
"Home brewing was kind of my side hobby to get myself out of the dregs of health care," he said of his career trajectory. "And it dragged me all the way in."