Paul Chris Christen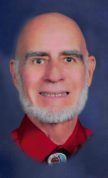 sen
February 14, 1939 – February 6, 2017
Paul Christensen passed away on February 6, 2017 in Surprise, AZ after battling a long illness. Paul was born on February 14, 1939 in Idaho Falls, Idaho. He moved to Surprise 13 years ago from Aurora, Colorado where he lived for almost 40 years.
After he served three years in the Army (SP4), he studied at ISC and DU. Paul started his career with Western Electric in Idaho Falls, transferring
to Aurora in 1964. The majority of his successful career was spent in Information Technology. He retired as Vice President of Information Systems with Kroger. After retiring, Paul owned a Paper Warehouse store.
Paul was a devout life-long Roman Catholic. He dedicated his life to his faith, family and church. He loved to volunteer at his church as a reader and fundraiser. He was honored to serve on the Pastoral Council for Our Lady of Lourdes and Prince of Peace Catholic Church. He was active in the Knights of Columbus as a Grand Knight in Aurora, CO, and 3rd and 4th Degree Knight in Surprise. He was a hospital volunteer and active in the Republican Club.
He is survived by his wife, Lorna Hayden Christensen; three daughters, Cathy (Steve) Ryan, Cindy Christensen, and Cheryl (John) Sullivan; and one son Paul (Sharon) Christensen; six grandchildren and five great-grandchildren; two sisters, Patty Miller and Eileen Wetzel; one brother, Donald Christensen; and many nieces and nephews, all of whom he loved dearly.
Services held on February 13, 2017, at Our Lady of Lourdes Church. Details at www.caminodelsol.com.