AURORA | Paul Cary, a retired Aurora firefighter who spent more than three decades working for the city, recently died of COVID-19 while volunteering as a paramedic in New York City. 
He was 66.
Cary retired as an Aurora Fire Medic in August 2010 after spending 32 years with Aurora Fire Rescue, according to a department spokesperson. 
Cary had recently been volunteering with an ambulance crew in New York City for Amblunz, a New York-based ambulance service provider. He was deployed through FEMA relief efforts.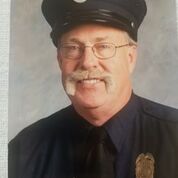 "Paul made the ultimate sacrifice for his country and will forever be remembered as extremely dependable and completely devoted to his work," Amblunz CEO Stan Vashovsky said in a statement. 
On Friday, New York City Mayor Bill De Blasio mourned Cary's death in a televised address, adding that the city plans to create a forthcoming memorial to the longtime Aurora firefighter. 
"We have lost someone who came to our aid, to our defense," De Blasio said. "And there's something particularly painful when someone does the right thing, a fellow American comes from across the country to try to help the people of New York City, and while working to save lives here, gives his own life. It's very painful. It's heroic. It's something we honor, but it's very, very painful that we've lost this good man." 
Aurora Fire Chief Fernando Gray, who joined the department in April 2017, also lamented Cary's death.
"I mourn the passing of Paul Cary along with our AFR family," Gray said in a statement. "I did not have the honor to serve along with him, as he retired before my arrival in 2017, but I can assure you that his sacrifice and service will not be soon forgotten and his family is in my thoughts and prayers."
Cary is survived by two sons and four grandchildren. 
Amblunz officials have set up a memorial fund to provide college tuition to Cary's grandchildren. Anyone who wishes to make a donation to the fund is encouraged to email [email protected].
Funeral arrangements are pending.