Jerome Adam Tarnowski, 61, passed away in Centennial Colorado on Wednesday January 2, 2019. He was born in Detroit Michigan on February 28, 1957.
He was preceded in death by his father, Edward J. Tarnowski, his mother, Madeline M. Tarnowski, his brother, Antoine M. Tarnowski, his sister-in-law, Jeanne M. Cochran, and son, Lucas J. Kosey.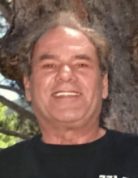 He is survived by his brother, Buck (Peggy) Tarnowski, of Ontonagon Michigan, his sister, Cindy Baker of Marquette Michigan, his son, Antoine Tarnowski of Centennial Colorado, and son, Adam (Courtney) Tarnowski of Centennial Colorado as well as numerous nieces, nephews and cousins.

While he was an accomplished high-end Home builder and remodeler, one of Jerry's greatest legacies will be the work he did for thousands here in Colorado. As an active member of Alcoholics Anonymous, Jerry dedicated his existence to carrying out the message of AA, and practicing its principles in all his affairs. He helped people of all walks of life heal physically, mentally and spiritually. Through his dedication and work with others, and as a pillar of the AA community, thousands of people are alive and sober today that might not be otherwise. His message was simple… "keep coming back" (to meetings) and "this ain't no fire drill". Hundreds had the life saving honor of working with Jerry directly. He had two distinct common threads – Always ask God to help you see the truth, and constantly pray for an understanding of His will and the strength to carry it out. Words to describe Jerry include: compassionate, genuine, guide, mentor, friend, healer, teddy bear, bear-cat, comic, pain in the rear-end, spiritual beacon, loved one and will be missed dearly.

He will be sadly missed by those who loved him. May he Rest In Peace.