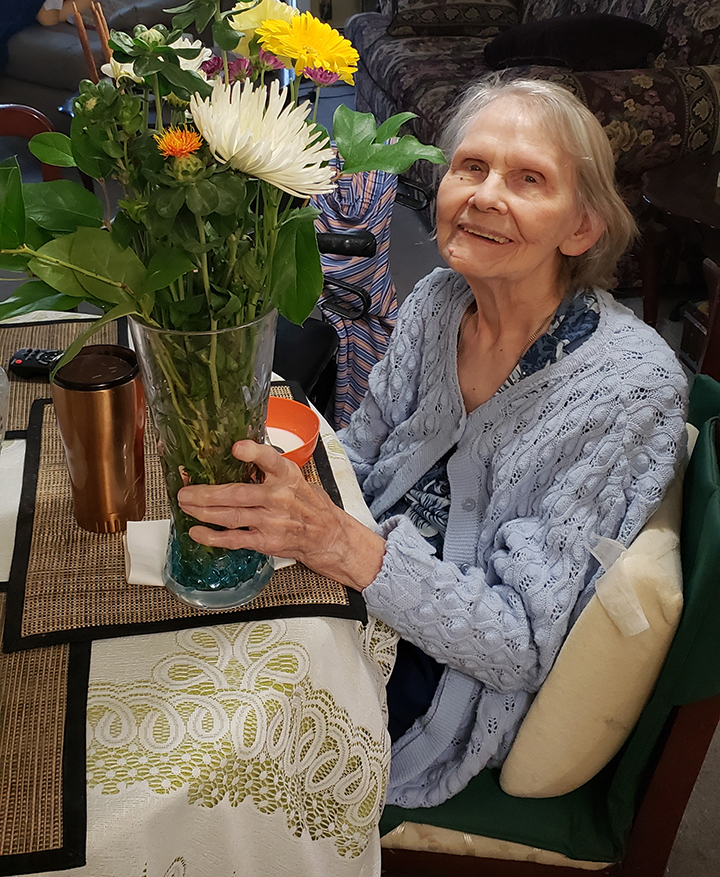 Gladys Nadine Whitsett, an icon at Heather Gardens community, died peacefully at her home in Aurora, Colo. on Nov. 30, 2020.
She was 92.
Nadine was born Dec. 27,1927 in Dahlgren, Ill. to Cyrus and Elsie Gibbs.
She attended business school, obtaining her degree in accounting. She was the head of culinary services at Rockmont College in Lakewood, CO, before retirement.
Nadine married Paul Edlin Whitsett, who proceeded her in death in 2010.
She was later ordained and was a co-pastor with Paul. She loved spending time with her three grandchildren, Colton, Chase and Cameron. Nadine was the Hospitality/Floor Representative at Heather Gardens Community in Building 219 for 15 years and was the first to meet people as they moved into the building and was loved by the residents there.
Nadine is survived by her children Jeffry Whitsett and Julia Lyons; three grandchildren, nieces, nephews and other relatives and friends.
In lieu of flowers please consider a donation in her name to Porter Hospice Foundation or Alzheimer's Association.