Obituary
Diane Antener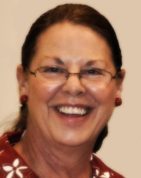 March 12, 1949 – August 19, 2016
Diane Antener, resident of Aurora, CO, passed away on August 19, 2016. She is survived by her beloved husband of 48 years, Ron Antener; sons, Ryan Antener and Ron Antener Jr; daughter, Dina Antener Nelson; grandchildren, Bailey Nelson, Quincy Antener, Berkely Antener, Samantha Antener and Vincent Antener; sister and best friend, Mary Hagan Fischer and brother, Vincent Hagan Jr; nephew, Ben Campbell and his son, Ben Campbell Jr. She was preceded in death by her parents, Vincent and Mary Hagan and brothers, John Hagan and Denis Hagan.
Diane's home-based daycare nurtured the children of many families during her 30 year career. Her love and devotion to her daycare families was just as rich as that given to her own family. She loved big and will be missed in-kind.
The family will be hosting a Memorial Celebration on 9/24/16 from 12pm – 5pm in Lakewood. Please RSVP to [email protected] by 9/16/16. We will send location details with your RSVP.