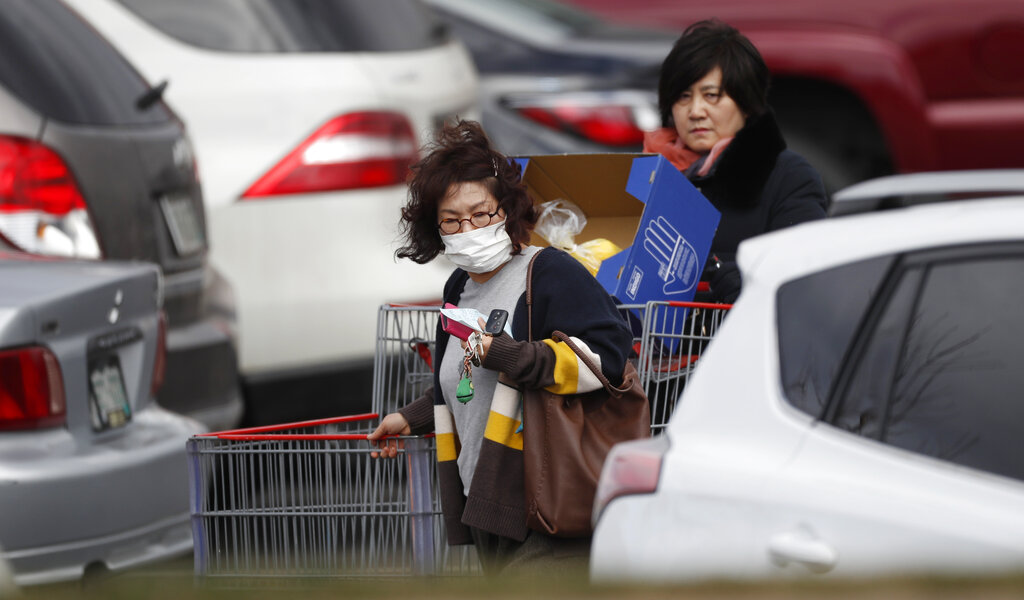 AURORA | Aurora City Council Members are scheduled to meet with the head of the Tri-County Health Department next week to discuss the merits of requiring residents to wear face coverings in public, officials said during a press call Thursday.
Despite members of the Tri-County board of health declining to pursue a mask mandate Wednesday, Dr. John Douglas will meet with Mayor Mike Coffman and other council members May 11, furthering the lingering conversation around requiring Aurorans to cover their mouths and noses to prevent the spread of COVID-19.
Last week, City Manager Jim Twombly declined to issue a citywide mask mandate, which he currently has the power to do under the city's current disaster declaration. He instead pitched the topic to council members, who sparred over the issue but ultimately stopped short of pursuing any formal legislation.
Several counties and municipalities across the state, including Denver, Boulder and Wheat Ridge, have issued council resolutions and public health orders requiring residents to wear masks in public.
On a call with reporters Wednesday, Coffman said he has grappled with the issue while continuously receiving comments from residents who both do and do not want the city to demand residents cover their faces.
"I'm really wrestling with this issue," he said. "I'm not a public health professional by any means, nor do we have them on our staff, so it puts us in a difficult position."
Unlike Denver, which operates its own health department under a city-county model, public health decisions in Aurora are ultimately up to Tri-County Health, which serves all three of Aurora's county jurisdictions: Adams, Arapahoe and Douglas.
Dr. Douglas, the department's executive director, said a recent anecdotal study of several facilities across the metroplex, including 10 in Aurora, showed that about 75 percent of residents were wearing masks in public.
In lieu of a citywide mask mandate, both Aurora and its county health department have begun rolling out educational campaigns discussing the merits of wearing facial coverings.
Dr. Douglas said preliminary research has shown that face coverings can reduce viral transmission from asymptomatic carriers by as much as 50 percent.
The next formal Aurora City Council meeting is currently scheduled for May 18.