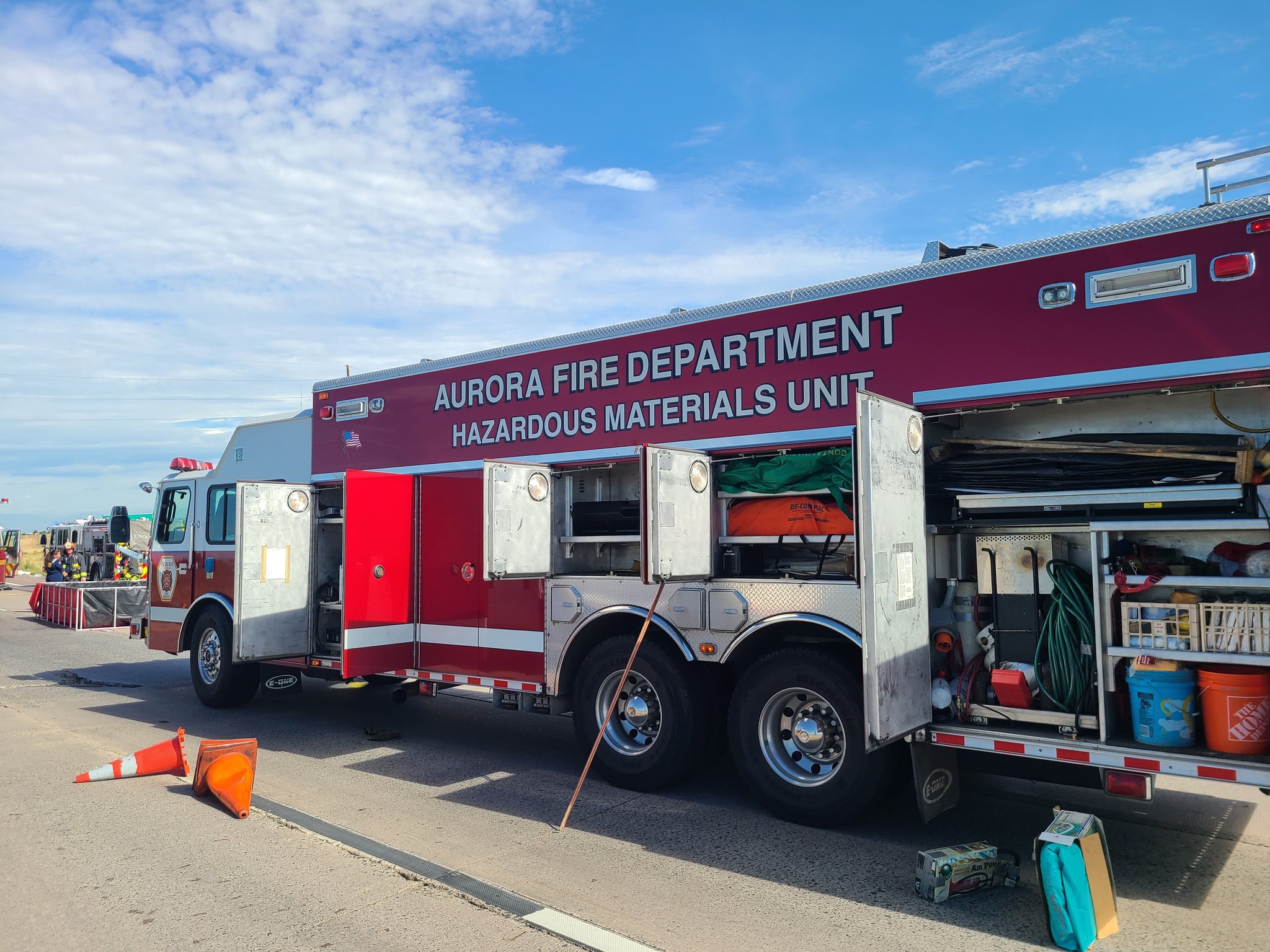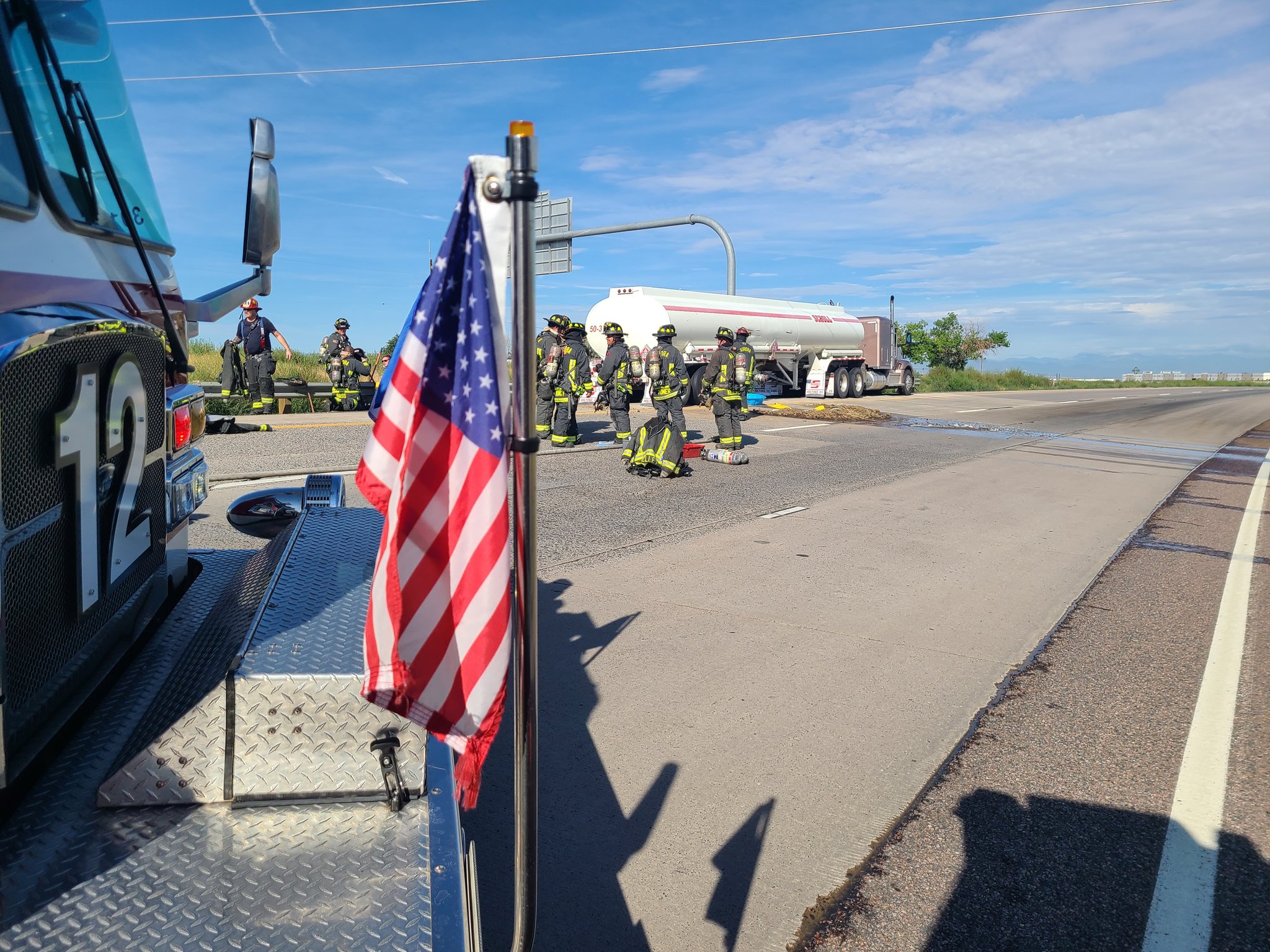 AURORA | Aurora Fire and Rescue crews estimate westbound I-70 just west of E-470 will remain closed until this evening after a tanker truck there leaked flammable ethanol onto the highway.
Rescuers responding to a car crash involving the semi-tractor trailer encountered a leaking tanker and closed the highway at about 9 a.m. Monday.
Police and fire officials said there were no reported injuries from the crash nor the spill.
"Crews anticipate it will take eight hours or more to clean up this spill," fire officials said at about 9:15 a.m. "There is a detour available using E-470 to East Colfax Avenue."
Motorists are asked to avoid the area.
At about 9:45 a.m., fire officials said they had stopped the leaking and were in the process of emptying the tanker and continuing to clean up an unreported amount of ethanol.