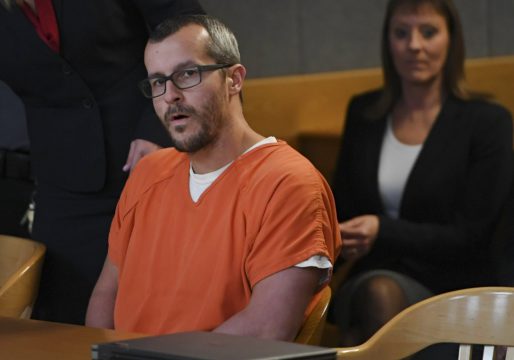 DENVER  |  A Weld County man who was sentenced to life in prison for killing his pregnant wife and two young daughters has been transferred to an out-of-state prison.
Department of Corrections spokesman Mark Fairbairn tells The Denver Post that 33-year-old Christopher Watts was moved to an undisclosed prison for "safety and security" reasons.
Prosecutors say Watts strangled his wife, Shanann, and smothered his daughters, 4-year-old Bella and 3-year-old Celeste, inside the family's Weld County home in August. He then buried his wife in a shallow grave on an oil and gas work site and dumped the girls' bodies in oil tanks nearby.
Fairbairn did not respond to a request by The Associated Press on Tuesday for additional details about the transfer.