AURORA | At a packed Aurora Public Schools board meeting, several Aurora West College Preparatory Academy staff described a horrific aftermath of an April gun-related event that they say left a broken school culture rife with traumatized students and staff alike.
The meeting followed the release Monday of an APS audit addressing how the school and school district handled a bizarre incident involving an allegedly armed school dean, the principal he had an affair with, and ensuing chaos on the afternoon of April 3.
Tuesday night, staff told school board members the incident has left many shaken, angry confused and depressed.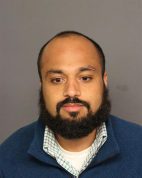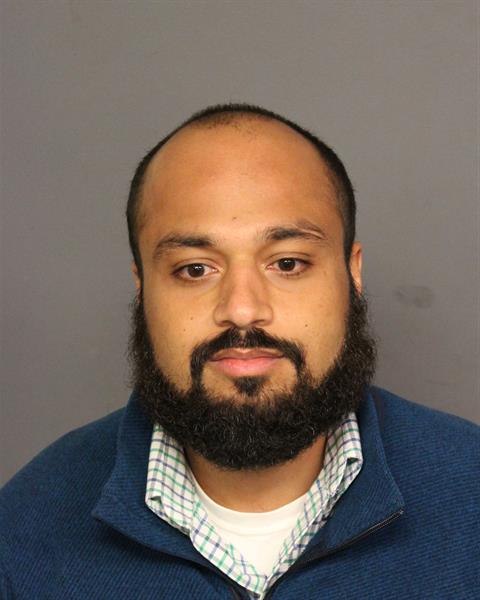 Melissa Ptolemy, a social studies teacher at West, described how one of her students began failing most of her classes after the incident. Rae, who was dean of instruction, was like "a father figure to the student." She said the student no longer trusts adults or has faith in humanity.
"'What's the point?'" Ptolemy described the student thinking. "The world is cruel, is stacked against her."
Ptolemy also alleged that Rae was her direct supervisor and emotionally abused her for years.
APS school board member Dan Jorgensen requested human resources records and protocols from the district to determine whether Rae had any formal complaints against him.
Board member Debbie Gerkin became emotional after listening to the staff accounts of life at West in recent weeks.
"Take the time you need to take care of yourselves," she told the audience.
The internal APS audit sought to shed light on what happened after the school principal said an employee was brandishing a gun at school and making threats. It revealed a breakdown in how the school district communicates threats and that the principal waited as long as an hour before reporting the threat to school officials.
Days after the incident, details emerged that school Principal Taisiya Tselolikhin had long been having a romantic affair with school Dean Tushar Rae.
Tselolikhin, who this week resigned, told investigators that on April 3 Rae texted her a picture of a gun and told her to meet him in his office at Aurora West.
When they met that afternoon, Rae removed a black handgun from his waistband and placed it between himself and Tselolikhin, she told police.
"Try and f**k with me. You shouldn't have said what you said. I don't want to hurt you, I'm going to hurt all the people around you," Rae said, according to another arrest affidavit filed against him.
He then said he was going to shoot the knee caps off of two school administrators, Tselolikhin told police, according to police.
Rae eventually left the school and after Tselolikhin reported the threat, the school was shut down and then reopened with little public fanfare and no details. It wasn't until about two days later that some details emerged about the incident, angering parents, students and teachers that they'd been kept in the dark.
The recent APS audit revealed numerous details and made recommendations for improving communication and school security.
Made public was that Tselolikhin waited for as long as an hour after the alleged threat before telling anyone. At one point, the principal refused to enact school alarm protocols because she "didn't want to make a scene," according to the May 10 report.
West Academy teachers said students and staff were shocked and devastated as more details emerged and how potentially disastrous the event could have been, without their knowing.
Annetta Green, a West Academy math teacher, called for a deeper look into the policies that allowed a breakdown in communication between district security teams and the school leadership.
"If we don't study this now, we're doomed to repeat it."
The report pointed out that the school district needs to address incidents where school leadership is unwilling or unable to to provide accurate information or initiate safety procedures.
  The audit was for school district purposes. Aurora Police have not addressed their part in the events and why the public was not informed of any details of the threat for almost two days after it happened.
Officer Anthony Camacho, spokesman for the Aurora Police Department, said the department does not plan on releasing a similar audit report detailing the sequence of events that transpired.
Police case reports related to the incident have been "privatized," according to the Aurora police records unit.
The 22-page report released by APS details the events and examines shortcomings in safety protocols after Rae threatened Tselolikhin. Recent police and court action revealed the two were romantically involved and had been involved in two domestic violence incidents out side of the school, according to court documents obtained by The Sentinel last month.
The APS audit is the first glimpse behind the curtain of the April 3 incident and the district's response, which included vague communications with parents and students about the school threat and a brief period in which Rae was at large after quickly posting bail in Denver.
The audit revealed that although Tselolikhin alleged Rae brandished a gun in the school and made threats, she attended to other mundane school duties and waited an hour before reporting the incident to school security officials. After that, police were notified after about another 20 minutes, according to the audit.
In addition,  after calling school security officials, Tselolikhin refused to place the school on secure perimeter status aimed at protecting students and staff because she did "not want to make a scene," according to the report.
According to the audit and investigator documents, Rae entered the school at 12:26 p.m. after originally not showing up for work that day. He and Tselolikhin entered the school media center at 1:03 p.m.
Tselolikhin emerged from Rae's office after the threats at 1:51 p.m., according to the audit, and Rae left minutes later, possibly with a student.
After Rae allegedly made threats, Tselolikhin then went to the front office at about 2 p.m. to work with staff on the school's master schedule. Rae was still inside the school, the report said.
The audit's first documentation of Tselolikhin informing staff or district officials about the threat is more than an hour later at 3:07 p.m., when she called an APS security office dispatcher.
The dispatcher instructed Tselolikhin to place the school on secure perimeter status, but she refused. Minutes later, she told the dispatcher that she was "100 percent sure that he has a gun," apparently referring to Rae.
By 3:16 p.m., two district security officers arrived at the school and began searching for Rae, and six minutes later the school was placed on a secure perimeter after a different staffer — not Tselolikhin — saw a district alert that West was on secure perimeter, the audit said.
At the same time, Rae went to the employee parking lot and got in his vehicle. This was later revealed on security cameras. However, APS security personnel and later APD officers cleared rooms searching for Rae until Denver police informed APD that Rae was in their custody at 4:08 p.m.
The audit found that Tselolikhin was at fault for refusing to place the school on secure perimeter status. She was placed on administrative leave and has since resigned. The review did not address whether the principal or other school officials should have immediately notified police.
Furthermore, school staff were concerned that Tselolikhin was "emotionally compromised" while holding meetings with staff after the event, the audit said. She revealed sensitive details to other staff unreleased by APS and APD in the days following the incident.
The Sentinel reported last month that Tselolikhin — who is married and has children —  was involved in an intimate relationship with Rae for about a year before the April 3 incident, according to an arrest affidavit obtained from Denver County Court.
Rae allegedly threatened Tselolikhin at his Denver home and fired a gun at her about a month before he reportedly brought the same handgun to West.