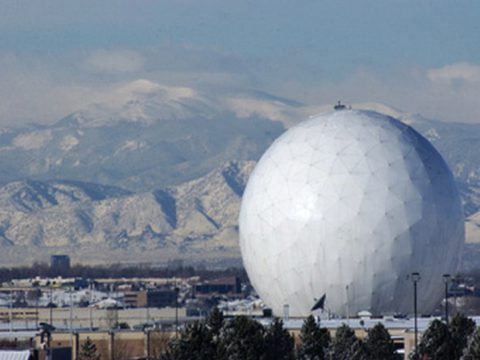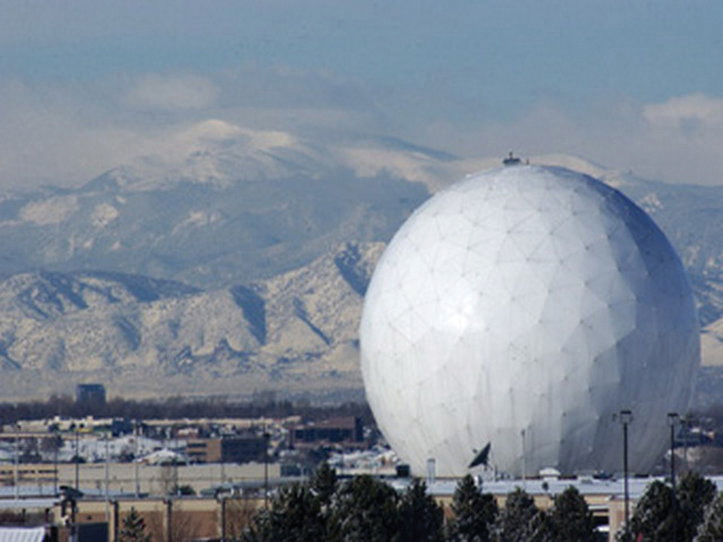 AURORA | Last year was one of titular change at Buckley Air Force Base as some of the complex's longstanding groups were dissolved and shifted under the new umbrella of the U.S. Space Force, according to a virtual address released Friday.
Buckley's 460th Space Wing was inactivated in July after the base was named one of two garrisons under the military's newest branch, according to former Buckley commander Col. Devin Pepper.
Still, the thousands of people stationed at and working for Buckley will continue to monitor possible and real missile launches across the ether.
"No installation square foot by square foot has a larger impact on national security," Pepper, who relocated to another base in Colorado Springs earlier this month, said in a pre-recorded video that took the place of the annual "state of the base" luncheon.
He underscored that assertion by pointing to a missile launch Buckley personnel detected in Iraq in January 2020. Officials said Buckley airmen alerted U.S. troops of the launches prior to impact and "literally saved hundreds of lives."
And while much of Buckley incorporated Space Force into its operations in 2020, Colorado recently saw an aerospace boon leave the state when former President Donald Trump decided to move U.S. Space Command from its temporary home in Colorado Springs to permanent spot in Huntsville, Alabama in the waning days of his administration.
Buckley was previously in consideration to house the massive Air Force command while Colorado Springs was operating the post on an interim basis.
Colorado's entire congressional delegation this week penned a letter to President Joe Biden asking him to reconsider the recent basing decision.
"We're very disappointed," Kevin Hougen, president and CEO of the Aurora Chamber of Commerce, said of the move to Alabama. "The cost of moving space command needs to be looked at, too, because can you really move this multi-billion dollar project down to Alabama? … Whatever happens in Colorado Springs will have an effect at Buckley garrison here, too. It will have an effect statewide."
Pepper did not address the recent decision in his address.
The outgoing commander lauded Buckley's response to the COVID-19 pandemic, citing the slew of public health orders, mask mandates and facilities closures that swept across the base last March.
"I could not be more proud at how they responded and continue to respond to what I hope is a once in a century event," he said.
Col. Brian Chellgren will serve as interim head of Buckley until Col. Marcus Jackson moves to the command post to replace Pepper later this year.
After initial confusion regarding the base's economic impact in 2020, Pepper clarified Buckley injected nearly $1.3 billion into the Aurora economy for a second straight year. The complex pumped $1.29 billion into Aurora last year, about $12 million more than in 2019.
Two years ago marked the first time in about a decade Buckley had surpassed a $1 billion annual economic impact.
For most of the 2000s, Buckley regularly fed more than $1 billion into the city economy, largely due to frequent construction projects that were required to update the base after its transition from an Air National Guard Base in 2000. But economic injections began sagging at the beginning of last decade and hovered around $900 million for several years.
Buckley saw a bump of about $3 million in local construction investments between 2019 and 2020, according to military calculations.