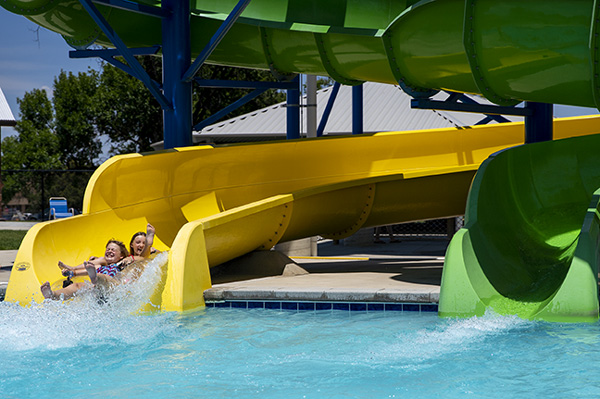 AURORA | It just isn't summer without a pool. After initial closure because of the COVID-19 pandemic, many favorite recreation spots in Aurora are reopening in July.
Per the Aurora Parks, Recreation and Open Spaces Department, this is where you can soon take a dip and a cool off:
The Aurora Reservoir swim beach is open daily, 10 a.m. to 6 p.m.
Central and Moorhead recreation center indoor pools will

 

be open with adjustments made for health and safety.

 

Del Mar Water Park and Meadow Hills outdoor pool will reopen Wednesday, July 8.

 
The Beck Recreation Center pool won't be open because it is undergoing renovations, but the center will reopen to the public on Monday, July 6 along with Central and Moorhead centers.
The Eldorado, Hampden Run and Pagosa Park playgrounds are already open to the public. They've been recently renovated.
The reopening of indoor pools comes with limitations for health and safety, however. 
The state has ordered that pools can open to 25% capacity or 50 people, whichever is fewer.
"We are diligently working to keep the community and staff as safe as possible by implementing reduced facility capacities, limiting gatherings, enforcing social distancing guidelines, enhancing cleaning and sanitization efforts, and requiring face coverings," the parks department wrote on its website.
While drop-in slots will be available at each open location, staff recommend pre-registering before a visit.