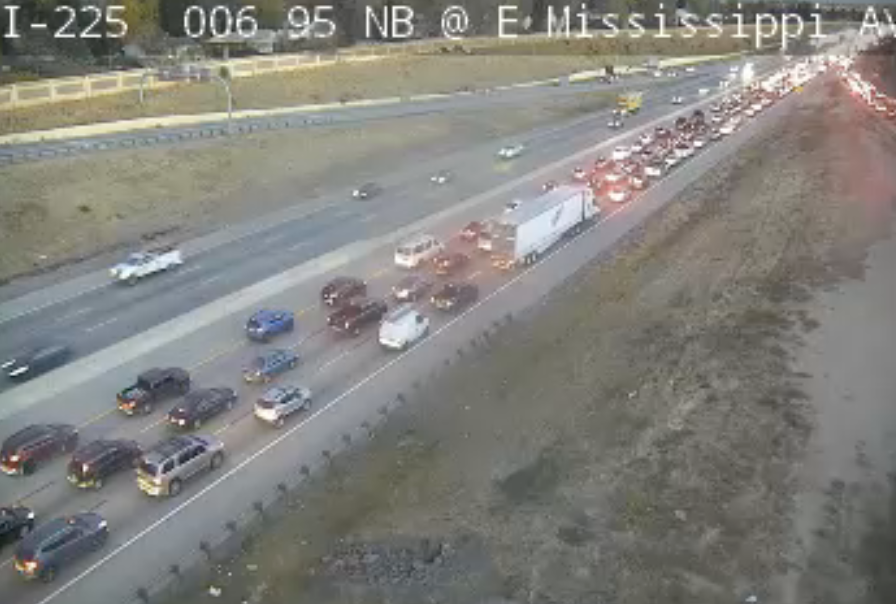 AURORA | Police are searching for leads after an early-morning crash that left one man dead on Interstate 225 near the East Sixth Avenue exit in Aurora Thursday morning and prompted the closure of parts of the highway.
The interstate was reopened at about 8:15 a.m., nearly three hours after the crash occurred, police initially reported on Twitter.
Investigators believe the driver of a dark-colored SUV collided with a Subaru outback after quickly changing from the center to the far left lane of interstate. The collision prompted the driver of the Subaru to flip their car and become ejected from the vehicle, police said.
The man driving the Outback was pronounced dead at the scene. The Arapahoe County Coroner's Office will now be tasked with formally identifying him after his family is notified.
The driver of the SUV believed to have prompted the crash fled the area, authorities said.
Anyone who may have camera footage of the vehicle is encouraged to call the Denver Metro Crime Stoppers at 720-913-7867. Tipsters can remain anonymous and be eligible for a reward of up to $2,000.