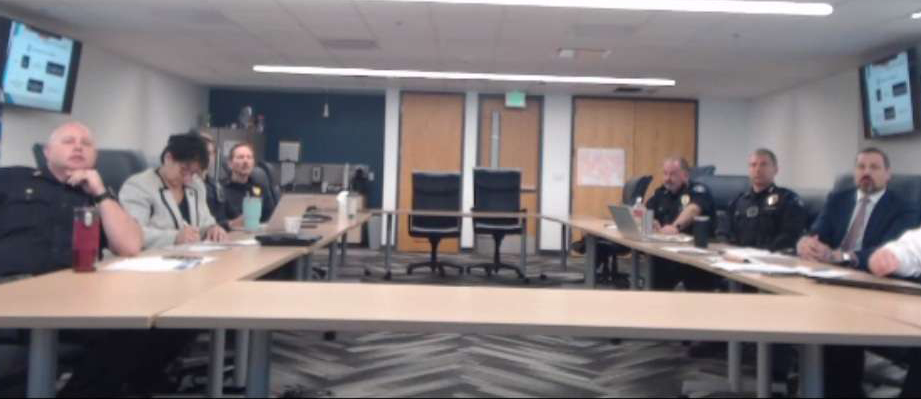 AURORA | Police and city officials now say six investigations that were allegedly delayed by a record-keeping backlog were also hindered by the fact that those crimes were years old, lacked suspect information or involved other mitigating factors.
The cases — four crimes against children and two missing persons cases, all filed in 2021 — were cited in an April 14 meeting of the city's public safety committee meeting as examples of how the backlog had adversely impacted criminal cases.
Officials also reiterated that they have not seen evidence that the backlog as of March 11, which included thousands of police reports, impacted any criminal cases. The backlog has since been cut down to about 50 cases.
The discussion on the 14th, and the mention of the six cases, was the result of a controversial external review of a backlog of thousands of uncurated police reports.  The review was touted by supporters of City Manager Jim Twombly's decision to fire Police Chief Vanessa Wilson April 6 as proof of leadership collapse in the Aurora Police Department shortly before and after Wilson was fired.
Wilson maintains she was pushed out in a political maneuver related to her staunch stance on police reform. Twombly said Wilson lacked management skills.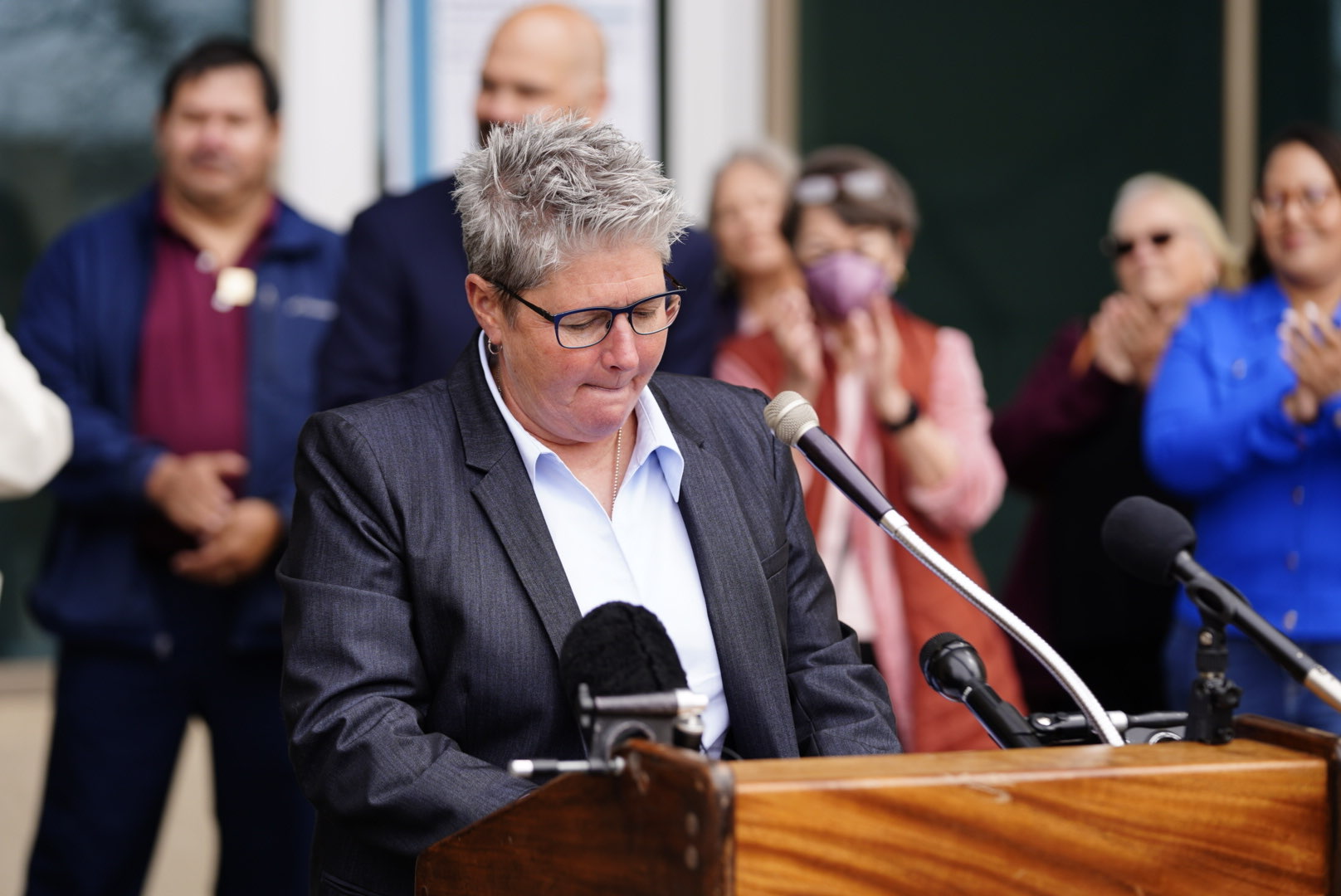 The report by PRI Management Group on problems in the department's records section was released to the public the day before Wilson's ouster. It describes as a serious public safety risk 2,512 reports which as of March 11 had not been transcribed.
"Transcription," as police use the word, refers to the process of curating records. It includes clerks confirming that information was entered correctly in a police report, attaching national crime category numbers that help with the collection of criminal justice statistics and notifying investigators or police of the compiled files.
In the report, PRI founder and CEO Ed Claughton said the backlog of reports was "alarming" and claimed that reports "do not get routed by the system for follow-up action or investigation until the transcription process is complete."
RELATED: PRI CEO CONSULTANT'S PENCHANT FOR ANTI-POLICE REFORM SOCIAL MEDIA POSTS
He warned that "violent crimes reported to the Aurora Police Department may not be investigated for months, enabling suspects who might otherwise have been investigated and taken into custody, to re-offend" and that it was "a near certainty that violent offenses are being reported without timely investigation."
However, police say ongoing investigations are not hindered by an associated report in the backlog, and that investigative work begins prior to transcription, continues during transcription and may proceed after transcription.
City and police officials said that records are not withheld from files while awaiting transcription, and that authorized officers or investigators have complete access to non-transcribed records and materials.
Police have also said that trained officers can access records that are in the transcription backlog, and that a detective who pulled up information about a case associated with backlogged reports would be notified about the existence of those reports.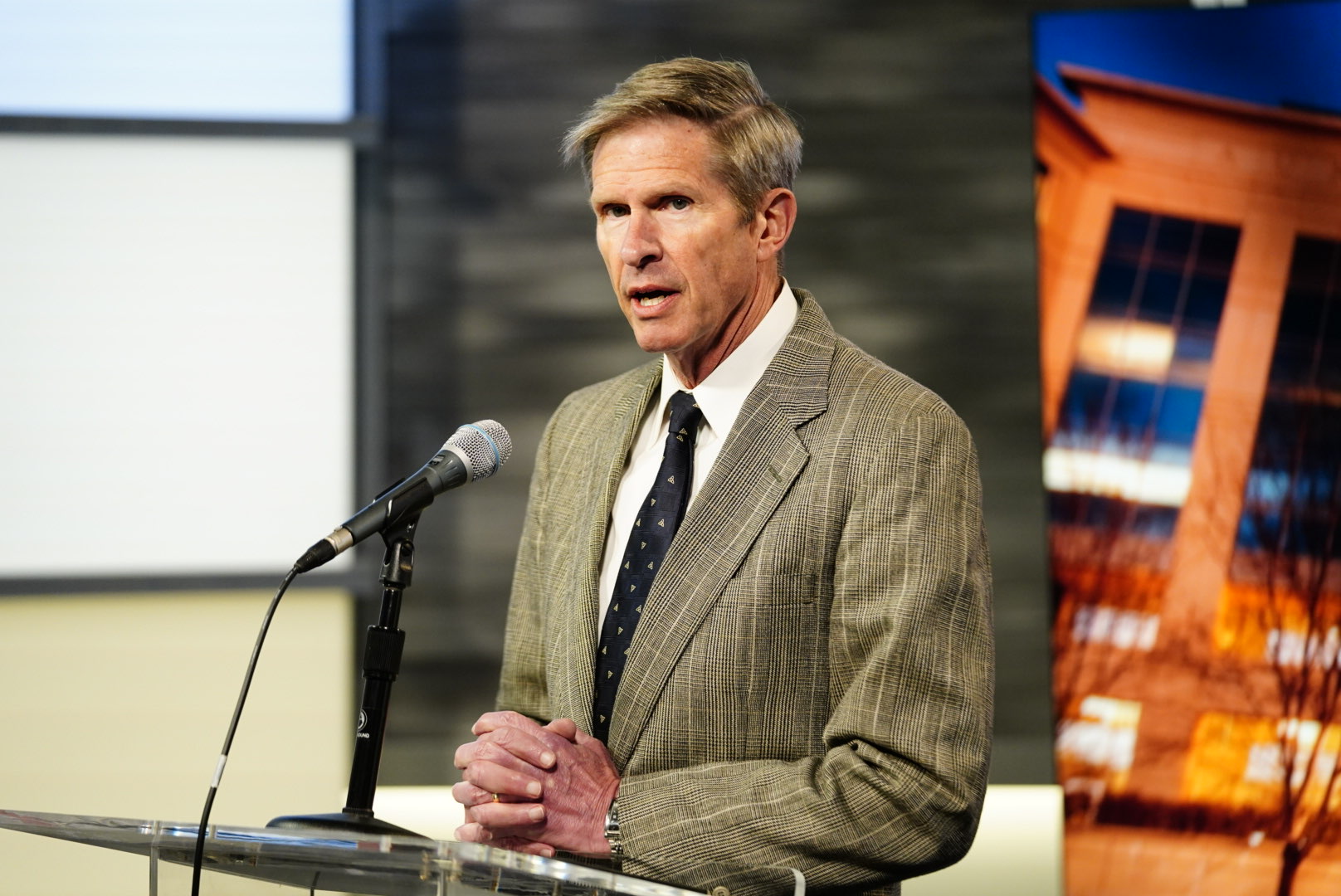 Twombly said during the April 14 city council study session that a "workaround" developed in fall 2021, after the six cases were reported, allowed police officers to examine reports in the transcription queue.
Acting APD Lt. Faith Goodrich later clarified in a statement that officers already had that ability, and that the workaround involved investigations sergeants monitoring the backlog for pending reports and identifying cases that could require expedited transcription.
While Claughton blamed police leadership for the problems in the records section, and although the update was made public the day before City Manager Jim Twombly fired Police Chief Vanessa Wilson, PRI later said in a statement that the report was not meant to "evaluate or impact the employment of the Chief of Police."
During the April 14 committee meeting, Claughton told Councilmember Dustin Zvonek that he had not had any conversations with city staff or elected officials about the report being used to oust the chief of police. Mayor Mike Coffman and other city council members had touted the report as cause for Wilson's dismissal. Claughton also said again that the backlog could pose a public safety threat.
Public safety media relations manager Reagan Peña and Acting APD Lt. Faith Goodrich had told The Sentinel that the transcription process was clerical, and that it wasn't necessarily the job of records staffers to ask police to further investigate cases.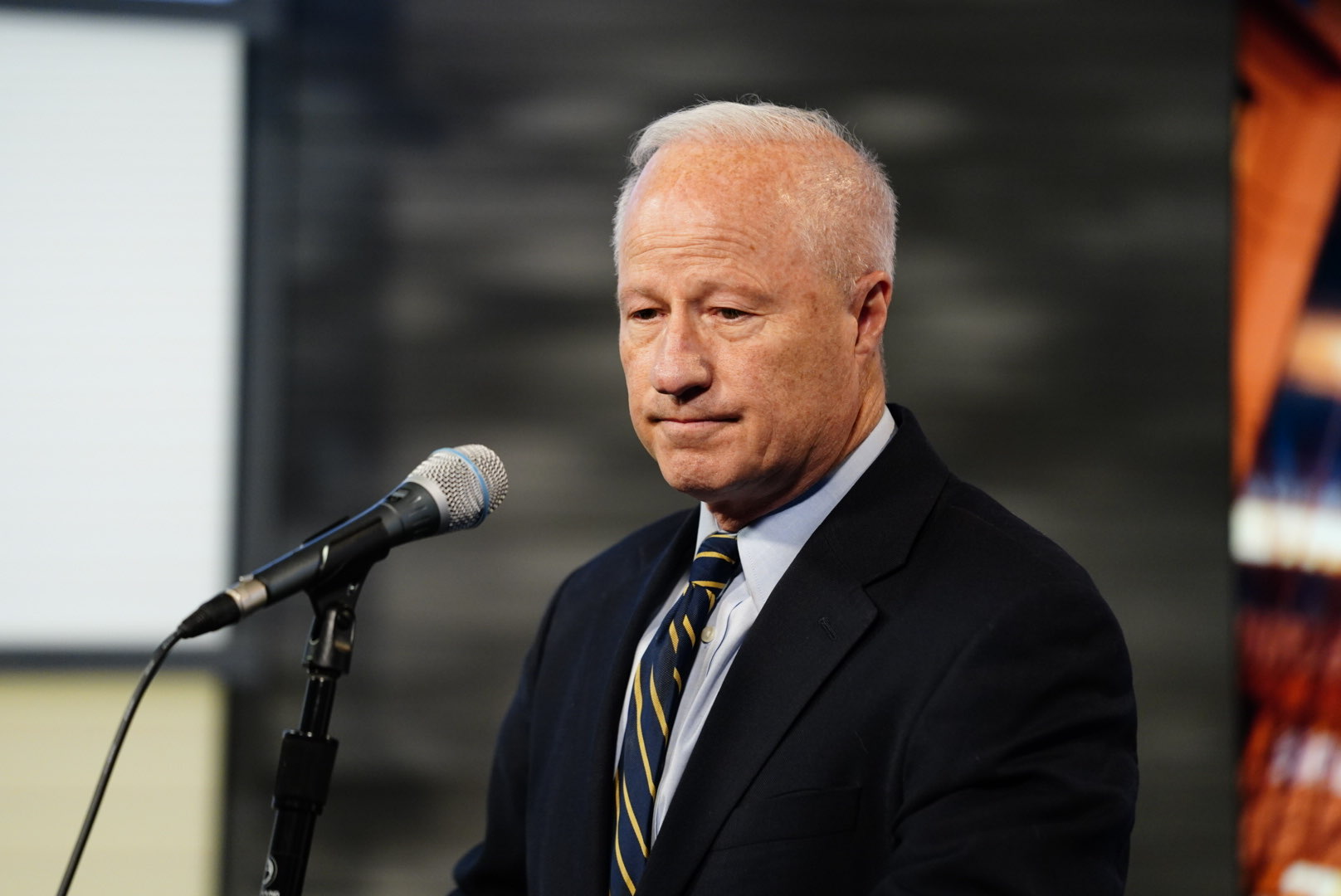 Acting Capt. Chris Amsler told The Sentinel in the same interview that police did not "believe that any of those cases that were in the transcription queue affected any of our investigations." Amsler later qualified that statement when questioned about the interview by Zvonek and Councilmember Danielle Jurinsky on April 14, saying he was only referring to major crimes such as homicides.
At the time, Lt. Bob Wesner told council members about six cases, of 2,512 in the backlog, that he said were particularly impacted by the backlog. After a request from The Sentinel, police spokesman Agent Matthew Longshore provided additional details of the cases, all of which were reported and transcribed in 2021:
• In May, a 15-year-old accused his mother of pulling a knife on him. Officers responded the same day, took a report and notified the county human services staff. That report was not transcribed for three weeks. During that time, human services followed up with family members, all of whom denied any incident involving a knife. When the case was transcribed and sent to APD's Crimes Against Children Unit, it was closed, as police did not believe a crime was committed.
• In June, police received a second-hand report from a mandatory reporter about an alleged sexual assault that happened in or around 2016 at an unknown location. The report took a week and two days to transcribe. While awaiting transcription, human services began looking into the case. Because detectives were not able to find corroborating evidence of a crime, and since the incident occurred years ago, no charges were filed.
• In June, police received a second-hand report from a mandatory reporter about an alleged sexual assault on a child that had happened about three and a half years prior. The associated report took two weeks and four days to transcribe. After the delay, the case was assigned to a detective for follow-up. The case was closed in October, as police found no probable cause to make an arrest.
• In June, a child walking to school reported escaping from a man who grabbed her backpack. The case was not transcribed for two weeks and four days. The victim's parents said they did not want the police to get involved, and police inactivated the case in July.
• In June, police took a report of a man living in Virginia who an Aurora resident believed was missing. The report was not transcribed for four days, during which time the person who filed the report was able to contact the missing person. The case was never assigned and was eventually closed.
• In July, police took a missing person report that was not transcribed for two weeks. When police later contacted the person who filed the report, they learned the missing person returned home on their own in September. Police told The Sentinel that the transcription delay "might have prolonged any attempts to locate the person and start the investigatory process."
When asked whether the transcription backlog was the only reason why police did not follow up on those cases as quickly as they could have, Longshore initially said it was. He said police determined this because "after finding out about the cases from other sources … a search of the database resulted in finding the delays and cases not yet being routed to detective units."
However, he and city spokesperson Ryan Luby later said follow-up was also delayed by characteristics of the cases themselves such as a lack of suspect information, limited risk to the community, uncooperative victims or an incident having happened years ago.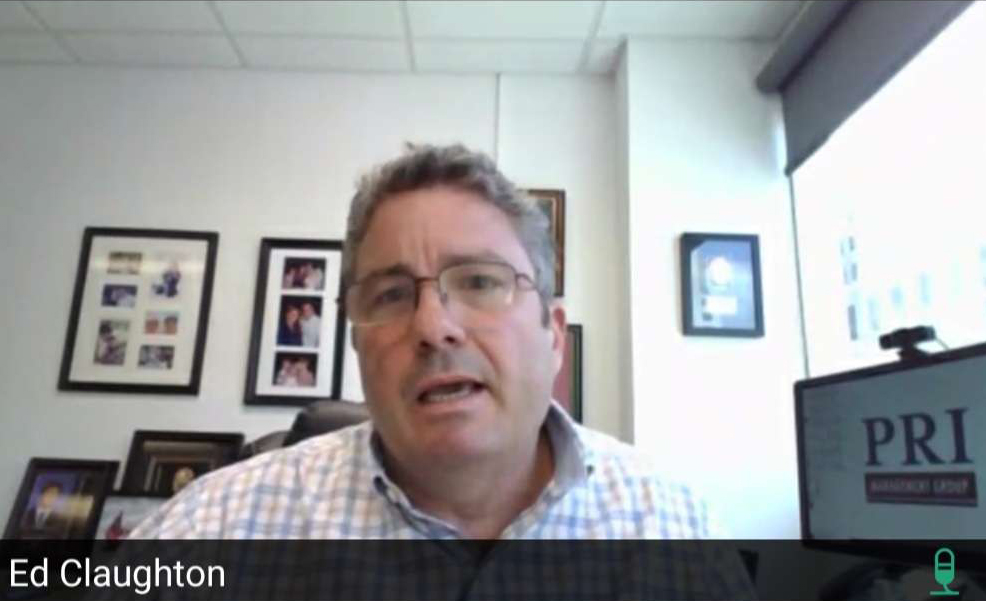 "Indeed, the transcription backlog was a contributing factor to the cases not being reviewed as expeditiously as they could have been at the time they were filed," Luby wrote in an April 19 email, "but … there were other factors, too, in each case that contributed to the timeliness of follow-up."
"At this moment, we still do not have an indication that those backlogged reports (from March 11) had adverse impacts on the progression of the criminal cases related to those reports," Luby said. "However, it is critically important for us to restate that PRI's work remains ongoing and their assessment may uncover issues we have not yet identified."
Longshore said in an email that police weigh factors such as the risk posed to the community, victim cooperation, the timing of the incident itself and the severity of the crime when officers at the scene of a crime are deciding what to do next.
For child abuse and missing persons cases, he said officers consult with their supervisors and may decide to inactivate a case, forward it to detectives for follow-up, or call detectives out to investigate immediately.
Police and city officials maintain that the transcription backlog and delayed double-checking of reports created an unacceptable risk.
"The risk created by the transcription backlog is not and never has been acceptable and it creates exposure," Luby wrote.
"Every case is different and is prioritized for follow-up depending on the totality of the case's circumstances as we previously explained," he said. "There are very few absolutes in police work. It would be unfair and improper to draw conclusions about the evolution of the transcription backlog — and the steps taken to fix it — based on the six cases from 2021 alone."