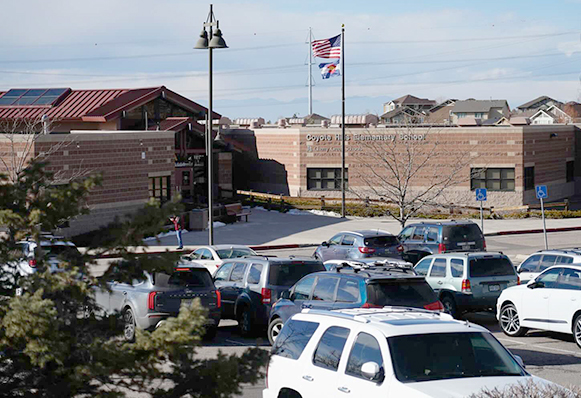 AURORA | Racist and sexually graphic graffiti was found at Coyote Hills Elementary School in eastern Aurora Friday morning.
The graffiti, found on the playground early in the morning, was covered by maintenance workers before students arrived for school, according to a letter Principal Hillary Pohlmann sent to elementary school families.
"We are sharing this information with you to be transparent and to use this moment to reiterate that Cherry Creek Schools will not tolerate racism in any of our schools," Pohlmann wrote.
Surveillance video of the incident shows what appears to be two teenage males vandalizing the playground, Pohlmann said. Police have been notified of the incident, according to Pohlmann.
Pohlmann didn't say in her letter what the graffiti said, but Denver school board director Tay Anderson tweeted Friday morning that the graffiti included "(expletive) BLM" and a racial slur against Black people.
In her letter, Polhmann said that the district will not tolerate racism and the school strives to be a safe and welcoming place for all students.
"Any hate-motivated speech or behavior by students, staff, or anyone in our community that is physically or psychologically harmful to another person will not be tolerated," she said.