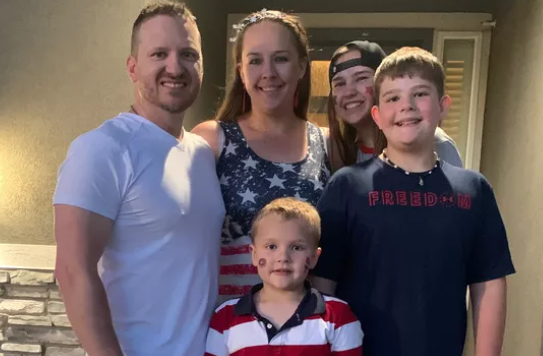 AURORA | Aurora police and Metro Denver Crime Stoppers have boosted the reward for information about an Aug. 5 hit-and-run crash in south Aurora that left a man and his two dogs dead.
Family members say it was Jason Lyman and his two dogs that were hit by a car and killed early Friday, and police are searching for the driver, who fled the scene on foot.
"The suspect is on the run…," APD Agent Matthew Longshore said in a statement last week.
Officials have boosted the award to $10,000 for information about the driver involved in the deadly crash.
Police said the hit-and-run pedestrian collision happened at about 2:30 a.m. in the area of Reservoir Road and East Hampden Avenue, near the Cherry Creek State Park in Aurora. Family members said Lyman worked a night shift at home and frequently walked the dogs at that time without prior incident.
Aurora Fire and Rescue workers responding to the car crash encountered a man and two dogs all dead, lying in nearby grass. A damaged Toyota Sequoia was abandoned in the center of Reservoir Road.
"We are also asking our community, that lives in the area of South Reservoir Road and East Mansfield, to review any exterior camera footage that they might have on August 5 between the hours of 2:20 a.m. and 3:30 a.m.," Longshore said. "If you have any individuals that are seen walking by your location, and was captured on camera, please notify Aurora Police Traffic Sgt. Carlton by calling 303.739.6243.
"Even the smallest detail may be able to assist investigators with identifying and locating the suspect," Longshore said.
Friends and family of Lyman, 41, have created a funding page to benefit his widow and three children.
Family members in a GoFundMe page said the man was Lyman, married to Karena for 21 years.
They were described by family members as high-school sweethearts. Authors of the page say he leaves behind his wife and three children.
Police continue to investigate the death and search for the driver of the car that struck him.
"Preliminary investigation indicates that a Toyota Sequoia was…southbound on South Reservoir Road, just south of East Mansfield Avenue," Longshore said. "The Toyota left the roadway, striking the pedestrian and two dogs on the sidewalk on the west side of Reservoir, killing all three of them."
The Toyota also hit a nearby bus stop, numerous signs and an electrical box, police said. 
"The Sequoia came to rest after driving over the center median," Longshore said. "The driver of the Sequoia, an unknown man, left the scene on foot, leaving the vehicle behind, prior to officers' arrival.".
Police said anyone with information can call Metro Denver Crime Stoppers at 720-913-7867. Tipsters can remain anonymous and still be eligible for a reward of up to $10,000, police said.
This is the 26th traffic-related fatality in 2022.