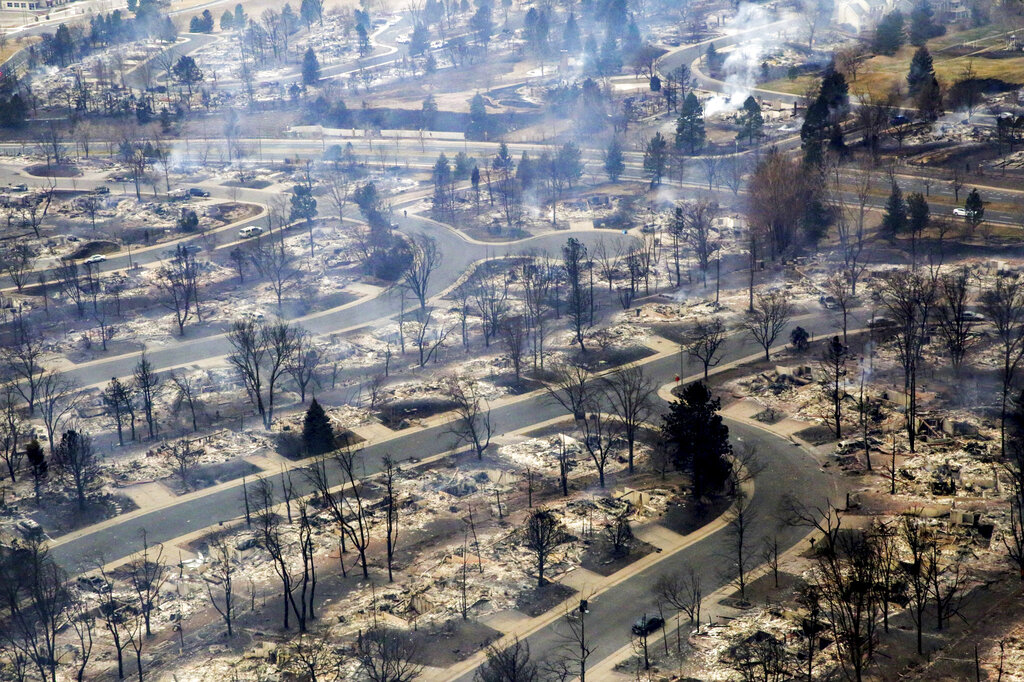 Two-hundred-and-five pages into Aurora's latest hazard mitigation plan, the authors slip in a stark warning about the risk of future wildfires.
"If a severe fire event occurred," they write, "then a potential mass casualty incident could occur as well as millions of dollars in residential structures and infrastructure could be damaged and/or destroyed."
Around 12,500 Aurorans are reportedly exposed to a moderate or high risk of wildfire, with the less densely developed eastern part of the city facing the greatest threat.
Fire can be tougher to contain and quickly grow out of control in undeveloped open space. City spokesman Michael Brannen said the city encompasses at least 8,000 acres, or 12.5 square miles, of vacant land.
Dry, windy conditions can also help turn brush-filled lots into tinderboxes — both drought and severe wind were described as threats in the hazard plan, with drought in particular said to be exacerbated by the realities of climate change.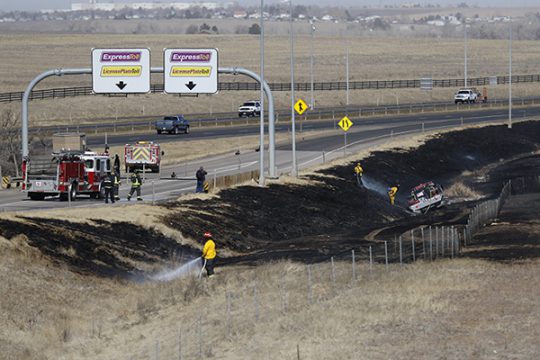 In light of all of this, how significant is the threat of wildfires?
"Low," according to a consultant that worked on the mitigation plan, factoring in the possible geographic extent of a fire, the severity of past fires and the likelihood of future fires.
"That analysis, it comes back to us from the consultant," explained Matt Chapman, emergency manager for the City of Aurora. "I would say that any of those natural hazards in there have the potential to be very consequential."
Completed in August, the plan was not prepared with the benefit of hindsight concerning recent fires in Boulder County. Aurora's City Council reviewed the document just days after a fire tore through housing developments near Superior and Louisville, leaving at least one body in its wake and burning more than 1,000 residential structures.
"I don't know if it's re-evaluation necessarily, but to me it's an affirmation of why we continue to do this with our risk assessments," Chapman said when asked whether the plan would be reworked in the short term with the Boulder County fires in mind.
The plan is also inconsistent when describing how likely a wildfire is to happen in the future, with some parts placing the threat in the category of "likely" and other parts classing it as "highly likely."
The city later clarified that the fire threat should have been categorized as "likely" throughout the plan, but because the definitions of those categories are also not consistent, it's unclear what the probability of a wildfire happening in the near future was calculated to be.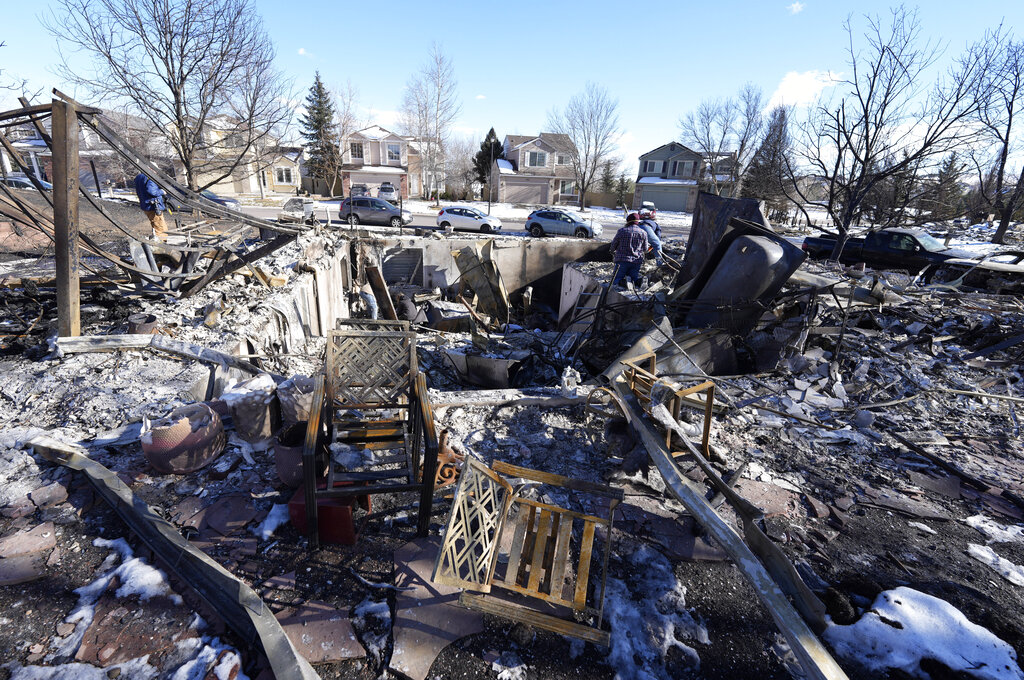 When asked how the city would reconcile the warning about a mass casualty incident and the recent Boulder County fires with the determination that the significance of the threat posed by wildfires is "low," Chapman said that they would have to "take another look."
"I think we have a pretty good analysis, other than taking another look at where we're ranking that in light of (the Marshall Fire)," he said.
One week after the fire, while Chapman said the hazard plan and the city's other emergency plans are considered "living documents" and are updated regularly, he said it was too soon to say what the city's plans were for incorporating information about the Marshall Fire into its other planning documents.
But experts are urging cities across the Front Range to reconsider their disaster planning, including how they analyze threats and communicate them to residents, as fire season in Colorado and around the world drags on longer each year. The plan states fire seasons have lengthened by 18.7% around the world between 1979 and 2013.
Scrambling to stay ahead of the wind-whipped Marshall Fire, first responders pounded on doors, posted alerts on social media and sent evacuation orders and warnings to residents' phones and email addresses using their Everbridge communication software.
"Our goal is to use all channels as quickly as we can," Chapman said of the city's strategy for communicating with residents in an emergency, when minutes and seconds can be precious. "We want to utilize all methods of communication."
Chapman described multiple warning systems in use by the city. CodeRED, a technology suite produced by IT firm OnSolve, replaced Everbridge a year-and-a-half ago as the software used to push information about severe weather, evacuations and more to Aurora residents' landlines, cellphones, emails and teletype machines used by the deaf and hard of hearing.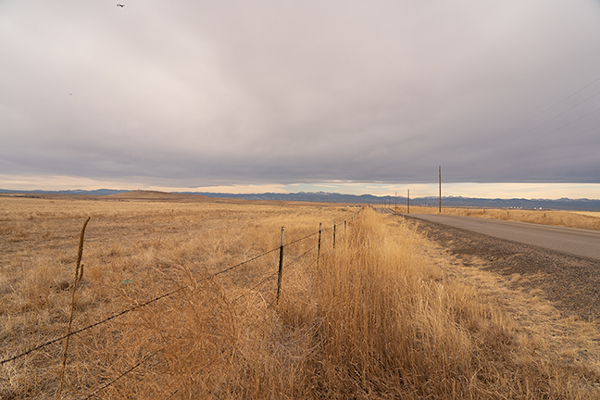 In the event of wildfire threatening a developed area, Chapman said first responders would also go door-to-door, share information via social media and that the city is outfitted with a network of all-hazard sirens.
The city could also target all cellphones within a geographic area by asking Arapahoe County or the state to activate the Federal Emergency Management Agency's Integrated Public Alert and Warning System. Chapman said the city is finalizing its application to FEMA to be able to use the system on its own.
But Aurora's hazard mitigation plan also identifies weaknesses in the city's communication capabilities.
"Having so many tools can make it challenging to keep up with them all and ensure they are working properly," the plan says. Regarding CodeRED, the plan says the software "can be used for public warning but consistent messaging is still a challenge with that particular system," and Chapman said city staff are still working on transitioning over the message templates once used with Everbridge.
While useful during fires, CodeRED and the other resources like the city's network of 50-plus warning sirens could be used during other hypothetical emergencies, such as flooding or a hazardous materials spill. The hazard mitigation plan notes Aurora's sirens, which warn residents to shelter indoors, require an upgrade and are not being installed in new developments, though Chapman said the necessary land is being set aside.
The city did not respond when asked how many empty pads of land have been set aside by builders for sirens that have yet to be installed.
Brannen said "there are currently no plans to build or add to the existing network of sirens," but that the "Office of Emergency Management continues to evaluate the coverage for current warning sirens and the effectiveness of systems like this" and is "evaluating other technologies in addition to the warning siren system for our community to ensure redundancies."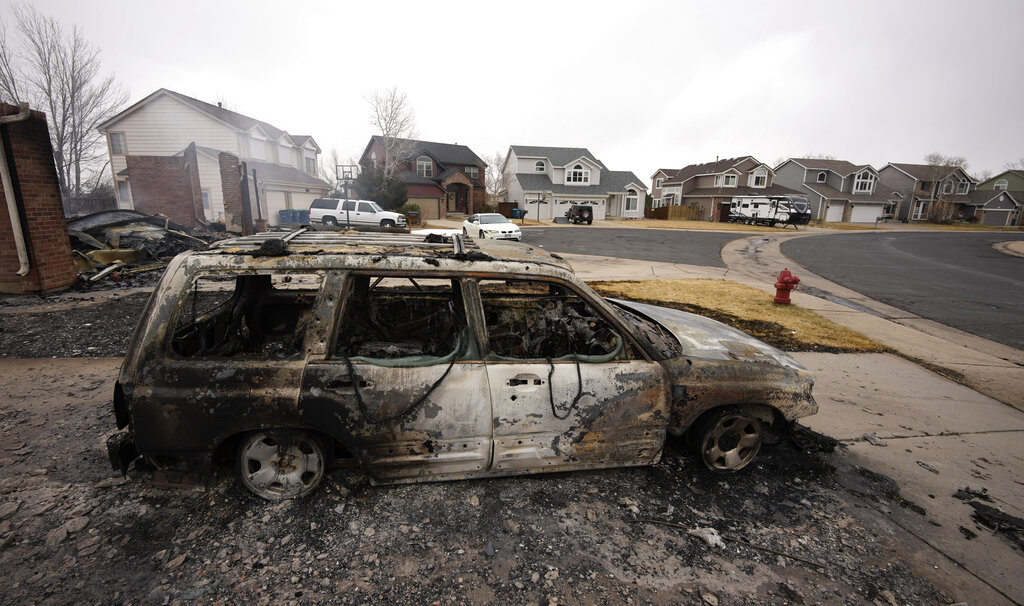 As the climate continues to change and grow warmer, the risk of flooding and extreme weather events grows too. Many of the same communication resources and strategies that the city would deploy during a wildfire could come into play in the event of other disasters, along with unique approaches to evacuation and rescue.
The Sentinel reached out to city officials, reviewed the city's 300-plus-page hazard mitigation plan and spoke with disaster experts to better understand how seriously the city is taking the wildfire threat, and how it might notify residents when the next significant wildfire is sparked.
Between 2016 and 2020, Aurora Fire Rescue reportedly responded to 770 fires, 239 of which could be characterized as wildfires. One-hundred-and-sixty-six of those started in brush or grass. Ten were said to have caused an injury or significant property damage.
If a grass fire were to threaten a developed area, Chapman said an incident commander on the ground would likely be the one to communicate the need for evacuations to staff at the city's dispatch center.
Dispatchers would be given an idea of the endangered area and the parameters for an evacuation, and information could be relayed using CodeRED; IPAWS; social media platforms such as Twitter, Facebook and Nextdoor; and, if needed, police and firefighters moving door to door and using the public announcement systems on their vehicles to broadcast warnings to a neighborhood.
At the same time, the city's dispatch center may be challenged by an influx of 911 calls from residents reporting the fire or seeking information. If the number of calls exceeds the number of available lines, Brannen said calls would be rolled over to Arapahoe County, then Adams County and finally to other jurisdictions.
He said the more people sign up for alerts through CodeRED, the less risk there will be of callers overwhelming the cellular infrastructure that delivers those messages. Sign-up information is available at AuroraGov.org/AlertAurora. OnSolve also offers an app for Android and Apple phones.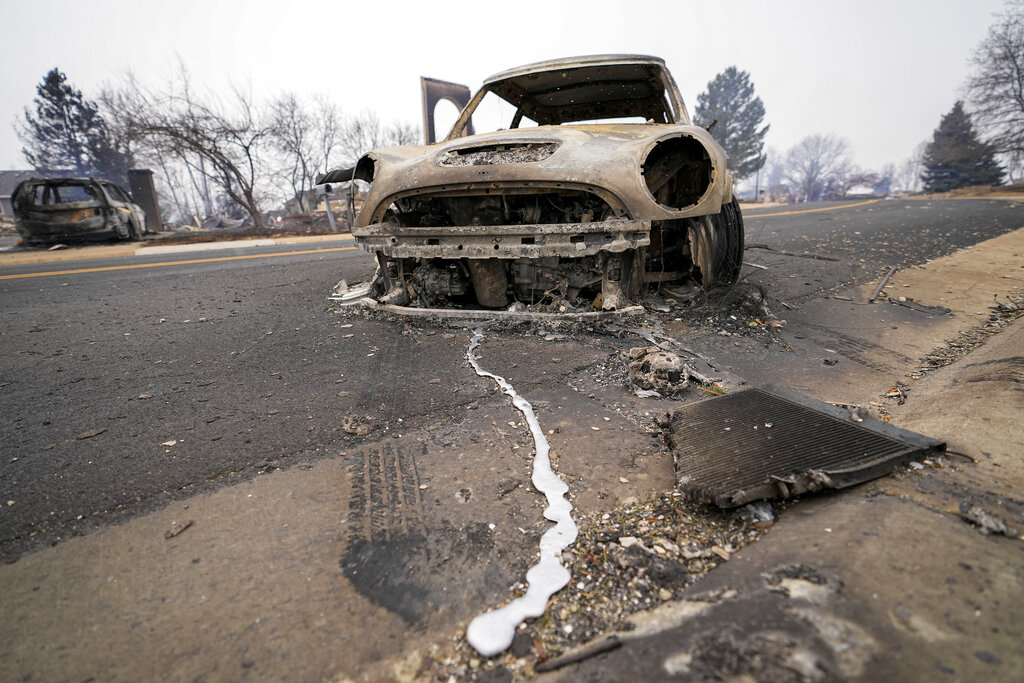 A fire could also threaten infrastructure such as cellular towers and utility poles. Brannen said the city is prepared with communication equipment and generators if power fails, and additional equipment can be ordered and brought in by cell carriers. Amateur radio operators may also be deployed and communication plans with neighboring counties and the state implemented.
Asked about evacuation routes, Chapman said the city doesn't have a dedicated wildfire evacuation plan, but roadways have already been sorted based on the traffic volume they can accommodate as part of the city's snow and ice plan.
Brannen said the city has the ability to reach nearly 118,000 residences and 4,800 businesses through its CodeRED system, which can also be used to forward emergency messages to landlines even if residents haven't signed up to receive notifications.
Members of the public can opt to receive the CodeRED alerts in English, Spanish, Chinese or Korean, and Brannen said the city "is currently working with CodeRED's parent company to expand language options." Translations are handled automatically through the program, Brannen said.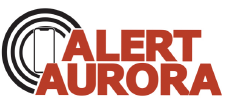 Sign up for emergency alerts through the city's CodeRED system: 
AuroraGov.org/AlertAurora
or by downloading the CodeRED app
for Android and Apple phones.
Brannen said 10 Aurora911 employees are bilingual Spanish speakers who have been trained in the use of standardized Spanish-language scripts to help screen callers. He said the dispatch center also uses translation services offered by Voiance to "quickly bridge any language barrier between a caller and a 911 professional."
The city did not answer when asked how long it typically takes for messages and calls to be translated when external services are used.
Roughly one-third of Aurorans speak a primary language other than English at home, according to the U.S. Census Bureau's 2019 American Community Survey. Aurora Public Schools reports its students hail from more than 130 countries and speak more than 160 languages.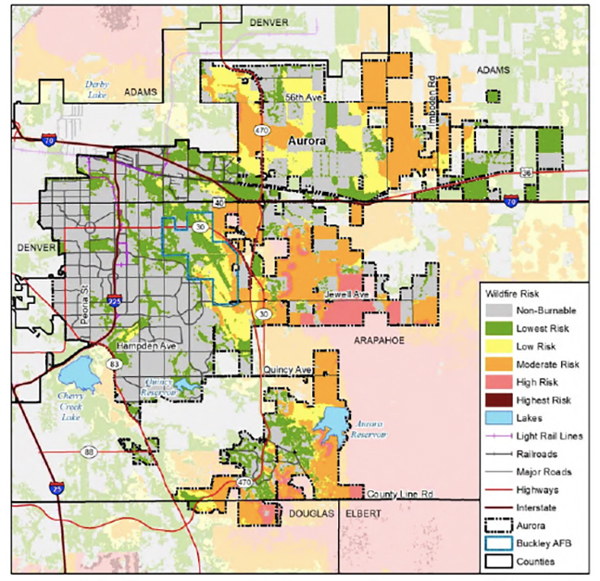 Maps in the city's hazard mitigation plan also show people deemed more vulnerable because of language differences and socioeconomic status tend to live in the northwest area of the city, where wildfires have been sparked more frequently, though the risk was classified as lower.
Eric Ishiwata, a professor of ethnic studies at Colorado State University whose research includes how immigrant communities have been reached during the COVID-19 pandemic, said communities of non-English speakers tend to receive information about local events through a handful of trusted community messengers.
"If there's one silver lining to the pandemic, it's that we've had an opportunity to engage with more community members with limited English proficiency," Ishiwata said. "Consistently what we've heard is they're receiving info primarily through social media networks, people who they know already. That's the fastest way to mobilize communications to respond to situations."
While he said he saw "strong efforts" to communicate with those community members in the wake of the Marshall Fire in Boulder County, he also saw that local governments weren't sure who they could use as conduits to reach non-English speakers.
He suggested cities start by reaching out to nonprofits, liaisons with the school districts and promotoras, members of the Spanish-speaking community who are often female and who help connect others with health care info and resources.
"During the public health crisis, agencies tried to connect with these moms and grandmothers and provide them with a little bit of health information," he said. "These are the exact same people who we'd want to enroll. … You have such a wealth of talent of multilingual Aurora residents already."
Aurora and its Office of International and Immigrant Affairs translated public health information into at least 10 languages and mobilized its volunteer force of "natural helpers" to relay info back to immigrant communities during the pandemic.
"The city is well-connected to reach out any time to residents who do not speak English as a primary language," Brannen said, mentioning that the city maintains a database of more than 2,500 community members, in addition to its natural helpers, who it could contact in the event of an emergency to help pass along messages to all residents.
Susana Guardado — a program manager in Diversity, Equity and Inclusion with CSU Extension — said it was critical that Aurora have a network of translation and interpretation resources in place before disaster strikes.
"These people are taxpayers, too, and these are government services that are going out," she said.
"The more this groundwork can be laid when we're not in an emergency, the better," Ishiwata added. "It can have really deadly consequences, or really far-reaching consequences otherwise."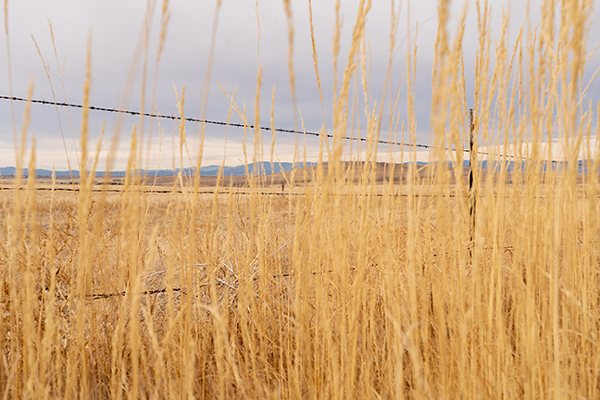 Every year, Brannen said the city identifies where development borders open space and establishes fuel breaks — clearings in vegetation that could obstruct the spread of fire.
The city encourages residents to mitigate light fuels around their own property as well by clearing roofs, decks and gutters of pine needles and raking flammable debris at least 5 feet away from foundations; keeping weeds and grass mowed to a height of 4 inches or less; removing vegetation that hangs over roofs and chimneys; getting rid of slash from thinning trees and shrubs; and keeping firewood and propane tanks at least 30 feet from homes.
When asked whether the city would ever consider requiring Aurorans to clear brush around their property, Brannen said that staffers would "need to discuss this prospect with city leaders in greater detail."
Included under the "action plan" section of the updated hazard mitigation plan is a community wildfire protection plan that Brannen said is being built by Aurora Fire Rescue and is expected to be written and reviewed this spring.
He said the plan will "further clarify citywide wildland/urban interface mitigation, response and protection in our city" and detail how AFR responds to brush fires. Currently, the city has no dedicated wildfire protection or mitigation plan.
At the Aurora City Council's Jan. 3 meeting, Chapman told council members that a presentation on wildland firefighting taking the Marshall Fire into account was planned for February.
Hussam Mahmoud, a professor in CSU's Department of Civil and Environmental Engineering whose research includes the topic of wildfire risk, said communities must expand their analyses of fire risk to consider things such as the spacing and physical orientation of buildings, what those buildings are made of, wind patterns and how integrated development is with wildland environments.
That information could be used to guide future development and create maps of fire danger that are more sophisticated than those which focus more on fuels.
"That way, if I tell you if the fire starts here, and this is how long it would take to burn the community, and this is what the burn scar would look like, we can establish much better strategies for saving people," he said.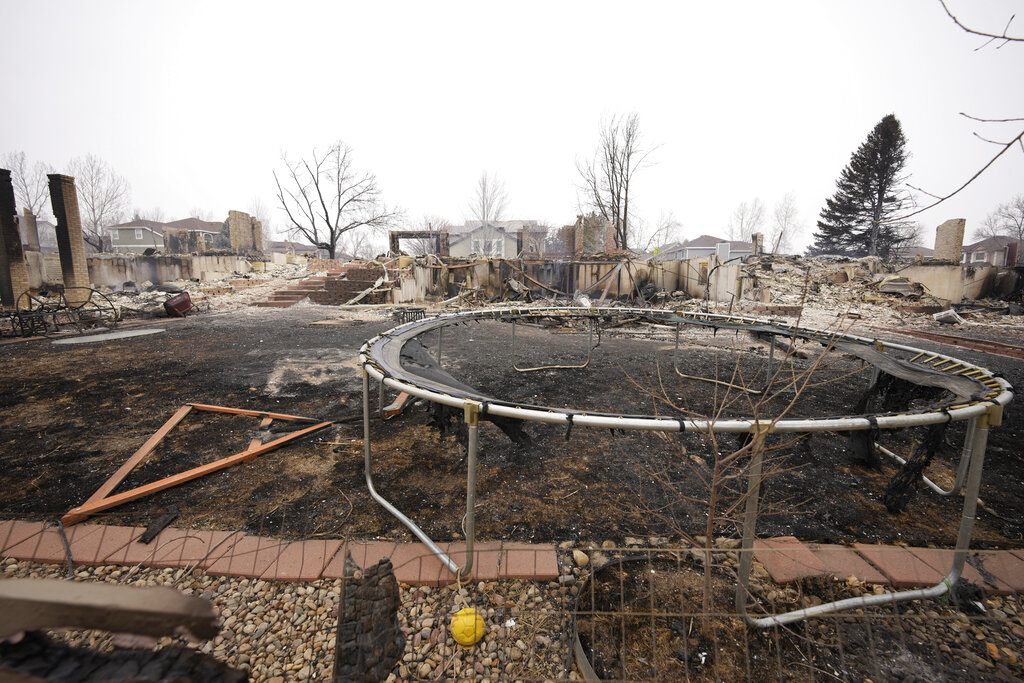 While concrete, bricks and wood treated with retardant are more fire-resistant than other building materials, Mahmoud said the high winds present during the Marshall Fire carried embers which could have entered structures and started fires regardless.
"Would it be better to have these materials? Definitely. Is it the only solution? No," Mahmoud said.
Aurora uses analysis done by the Colorado State Forest Service to figure out which areas are most threatened by wildfires, which takes into account factors such as fuels as well as housing density in the wildland-urban interface.
While the devastation of the Marshall Fire is fresh in the minds of Front Range residents, city staffers stressed that the planning process hasn't stopped with the completion of the hazard mitigation plan.
Chapman said the fire service has regular conversations with the city's Public Works and Parks, Recreation and Open Space departments about disaster planning.
"We have many plans for first response, and they're living documents. We run (emergency operations center) training once a month and focus on different aspects of response. There's really a lot of work being done on a daily basis," he said. "The message that we like to send is this is a constant daily thing for us."
"Every single community in the country, now that we're expanding tremendously in wildland areas, every community should take wildfire risk seriously," Mahmoud said. "Even if there hasn't been something like this in 50 or 100 years, you must take it seriously."