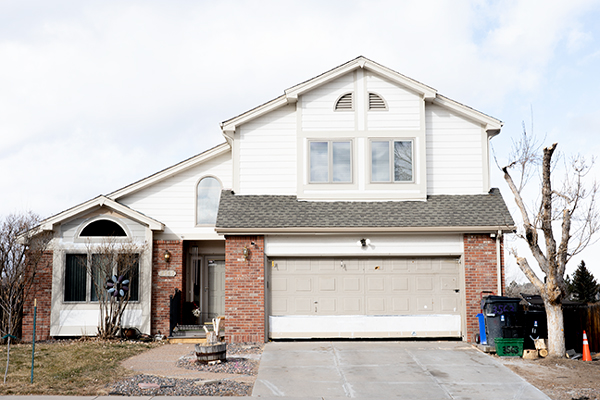 AURORA | More than a week after dozens of local police officers and federal agents descended on an Aurora neighborhood to arrest a man suspected of detonating a pair of bombs, officials have released little information on the primary suspect. 
But neighbors of the man said the house in which he was living when he was arrested has long been rife with "drama."
Aurora SWAT officers and agents with the Bureau of Alcohol, Tobacco, Firearms and Explosives arrested Scott Alan Campbell, 44, late on Jan. 15 at his residence on South Uravan Street.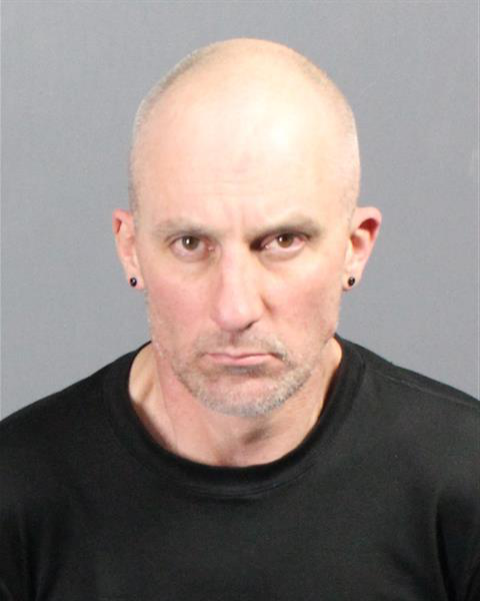 Prosecutors have now levied eight felony charges against Campbell, including attempted first-degree murder with extreme indifference, arson and possession of an incendiary device, for his suspected role in two bombings on Dec. 25 and Jan. 7. Officials with Aurora Fire Rescue said the early-morning explosions about a mile from Campbell's home caused damage to three houses, though no injuries were reported. 
The first blast occurred at about 5:30 a.m. and struck a pair of homes on East Mansfield Avenue about a dozen house lots west of the intersection where South Tower Road turns into South Reservoir Road. The second explosion, reported at 4:45 a.m., damaged a single residence located along the northeast bend of South Pagosa Circle.
The arrest affidavit filed against Campbell, which details how and why investigators came to suspect him of orchestrating the explosions, is currently sealed from public view, according to an Arapahoe County court clerk. The Sentinel has filed a motion in 18th Judicial District Court asking a judge to release the arrest document.
The police report detailing Campbell's arrest will also remain under wraps until his court case finishes, which will likely take several months, if not years.
But Aurora Police Division Chief Terry Brown briefed a panel of city council members at a policy committee last week, outlining the scrupulous effort that went into detaining Campbell earlier this month.
"There were a lot of safety issues that went into this," Brown said. "We were concerned about booby traps … We just went very, very slow and meticulous through the house as we cleared it."
Police did not find any devices intended to ensnare or harm authorities, but officials with the Arapahoe County Sheriff's Office bomb squad found an unarmed incendiary device in the room in which Campbell was believed to be inhabiting, according to Brown. Additional evidentiary materials were found in the home's garage. 
Alison Coombs, who represents the council ward where the second blast occurred, said she's heard from nearly a dozen constituents inquiring about the explosions in recent weeks.
"People are just fearful for their safety in light of the general climate nationally," Coombs said. "Fear of domestic terrorism being involved in not only these incidents but other shootings and similar occurrences in the community is really heightened."
The Ward V Democrat said she hasn't received any proprietary information from investigators on the explosions, which is standard procedure so as not to taint prosecutors' ongoing work. 
"Of course we would all like information and certainty and reassurance — I certainly want those things," she said. "But if that makes it harder for us to actually solve this problem, I'd rather be able to actually solve the problem."
Francoise Bergan, who represents the municipal zone where the first device was detonated on Christmas Day, said she, too, heard from several constituents who were concerned about the case. 
"Several people reached out to me with, I mean, very valid fears," Bergan said. "Nobody wants to have an explosive device in their community. We were happy to hear he was apprehended and arrested."
And though most details remain dark, descriptions of Campbell's character offered by his neighbors run the gamut from positive to trepidatious.  
Andy Starrett, who lives two doors down from the home where Campbell was living, said he was "a nice guy" in the neighborhood who would help shovel snow on his sidewalk. Starrett said he regularly heard and saw Campbell working on a deck in the back of his house. 
That construction work perturbed other neighbors, including Marlinda Boyd, who said Campbell could frequently be heard cutting lumber with a chainsaw in his garage in the very early hours in the morning. She said she called the police over the summer because the noise grew so problematic. 
"It was never quiet over there," said Boyd, who has lived across the street from 3563 S. Uravan St. since the 1980s.
She said the beige, rolling door of the home's brick-ringed garage was nearly always open, or least ajar.
Boyd said there were frequent fights between another tenant of the home and an apparent spouse until the latter moved out about a year ago. She said the public spats were so disruptive they prompted her to consider moving at various points over the years. 
"There has always, always, always been drama at that house — always," Boyd said.
Neighbors said the vocal arguing around the house has subsided since the apparent tenant turnover a year ago. That's when most nearby residents first recalled seeing the bald man with earrings in the neighborhood.
Police have not specified whether the recent blasts were targeted, and no neighbors knew whether Campbell had disputes that could have risen to that level of violence. Still, some said his presence made them uneasy. 
"He was definitely the kind of guy to not cross paths with," said Joe Madrigal, a Smoky Hill High School student who lives across the street from Campbell's recent residence. 
Campbell has a lengthy criminal history in Arapahoe County spanning more than a quarter century, according to Colorado Bureau of Investigation Records. He's faced multiple assault, robbery and driving under the influence charges in jurisdictions across the metro area, records show.
He's been sentenced to multiple stints in jail and prison in the past decade, including in 2009 for violating a restraining order and in 2011 for felony attempted robbery. His most recent jail sentence was handed down in October 2018 for a domestic violence charge related to harassing a person via strikes, shoves or kicks.
Boyd said she believed Campbell was merely staying at the home and did not own it. 
Records from the Arapahoe County assessor's office confirmed that Campbell is not listed as an owner of the single-family home located just down the block from the popular Hampden Run Park. The residence was last deeded to Sandra and Curtiss Christensen in 2003. 
Curtiss Christensen worked for the Aurora Police Department from the early 1980s to the mid-aughts, a spokesperson for the local department confirmed. He retired as a sergeant in June 2006.
Attempts to reach various members of the Christensen family were not immediately successful. 
As of Jan. 25, Campbell, who's represented by a public defender, remains incarcerated at the Arapahoe County detention facility in Centennial in lieu of posting a $1 million bond. He made a pair of initial court appearances last week, and he's scheduled to have a preliminary hearing before Judge Melina Hernandez on March 18.