AURORA | A man suspected of murdering a woman with whom he used to smoke methamphetamine in Aurora in 2016 was himself shot to death in El Salvador last year, prosecutors from the 18th Judicial District Attorney's Office have recently learned.
Carlos Miguel Rivera-Juarez was accused of stabbing and shooting Jessica Gabriela Plata-Ledezma, 22, in August 2016, according to the 18th Judicial District Attorney's Office.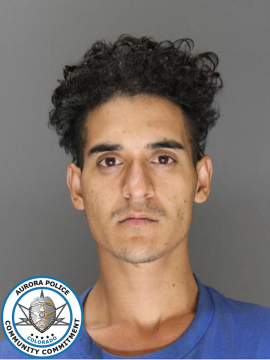 Prosecutors believe Rivera-Juarez may have killed Plata-Ledezma in retaliation because he believed she snitched on him in another criminal case, according to the local DA's office.
But prosecutors will never know the intent behind Rivera-Juarez's suspected actions as the 26-year-old was shot and killed Dec. 7 in southeast El Salvador.
Rivera-Juarez was the lone suspect in Plata-Ledezma's death, according to prosecutors. His death means the case has now been closed.
Rivera-Juarez was accused of stabbing Plata-Ledezma 11 times and shooting her once in the head. Her body was found stashed in a closet inside an abandoned apartment near East Mississippi Avenue and South Uravan Street in east Aurora, according to the DA's Office.
Rivera-Juarez reportedly told several people he killed Plata-Ledezma in the months after the killing, which helped prosecutors name him as a suspect. Officials issued a warrant for Rivera-Juarez's arrest on April 7, 2017.
But Rivera-Juarez, an immigrant from El Salvador who was illegally residing in the U.S., was deported back to his home country on Sept. 20, 2016.
He had been living on the lam in El Salvador until he was killed late last year.