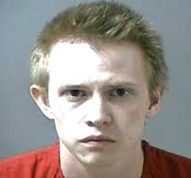 BRIGHTON |  A Colorado judge has ruled there is enough evidence to try a man charged with opening fire on a family, killing a teenage boy and wounding the boy's mother, brother and another man.
Adams County Judge Don Quick made the decision Tuesday after a two-day hearing to review first-degree murder and other charges filed against Jeremy Webster.
Prosecutors argued that the June 14 shooting in the parking lot of a suburban Denver dentist office stemmed from road rage.
Vaughn Bigelow, Jr., who was 13, was killed. His mother and brother were seriously hurt but survived.
Webster has not entered a plea and remains in jail without bail.
During the hearing, his attorneys questioned police about evidence that Webster was being treated for mental illness at the time of the shooting.