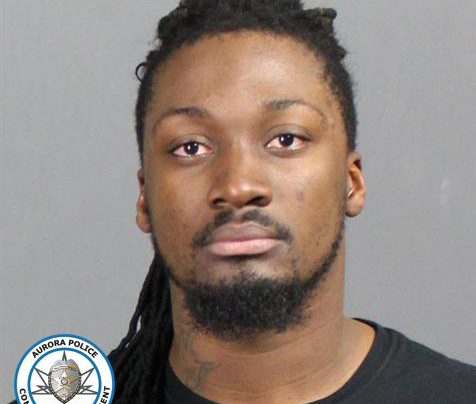 AURORA | It took an Arapahoe County jury just 90 minutes on Tuesday to declare a 25-year-old Aurora man guilty of raping multiple girls near the combined Overland High School and Prairie Middle School campus in September 2018.
Jurors convicted Ble Ghislain Kore of two sexual assault charges shortly before 1 p.m. Dec. 10, concluding a five-day jury trial, according to court documents. Kore had pleaded not guilty to the charges in March. 
Investigators determined Kore, who is a native of the Ivory Coast, raped a 17-year-old girl after he picked her up in a car as she walking home from school on Sept. 13, 2018, according to court documents. 
Kore, who was driving a black sedan, pulled up beside the girl and told her "he had someone watching her mom," which prompted her to get into the passenger's seat of the car, according to an arrest affidavit. Kore then drove to the guest parking lot of the girl's own apartment complex, climbed over the vehicle's center console and raped her in the passenger's seat.
Jurors determined Kore also raped a second girl shortly after the first assault. Police determined Kore picked up the second girl near the Overland campus as she left guitar practice and shortly thereafter assaulted her in the same car, according to the affidavit. 
Investigators linked Kore to the crime using expedited DNA testing conducted by the Colorado Bureau of Investigation. Kore also owned a black Volkswagen Pasat that matched the description of the car used in the attacks, police determined.
Aurora police arrested Kore at about 10 a.m. Oct. 16 near the intersection of Havana Street and East Alameda Avenue.
The victims, as well as multiple police officers and experts in sexual assault and nursing, testified at trial.
Kore has an extensive criminal record dating back five years, according to CBI records. In October 2013, he was sentenced to one year of probation for a domestic violence incident in which he was charged with multiple counts of assault. A slew of additional traffic and assault charges filed against Kore in 2016 were dismissed by the District Attorney's office, records show.
A French interpreter accompanied Kore to nearly all of his court proceedings over the past year even though he waived the interpreter at a status hearing in November and a judge determined Kore was "able to understand (the) proceeding," according to court notes. 
Kore has been detained at the Arapahoe County jail on a $1 million bond since he was arrested, according to county records. He lobbied for a reduction of his bond multiple times in the past year, though the court ruled against all such requests. 
Judge Andrew Baum is scheduled to sentence Kore at 1:30 p.m. on Feb. 27, 2020. 
Kore is eligible to be sentenced to probation, according to Vikki Migoya, spokeswoman for the 18th Judicial District Attorney's Office.