AURORA | Just weeks after a controversial vote to hire new University of Colorado President Mark Kennedy, a Centennial education advocate announced she'll be running to replace the regent that voted for him.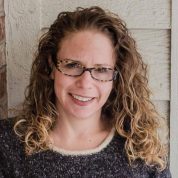 Ilana Spiegel, a Democrat, announced Monday that she is running for election to the University of Colorado Board of Regents 6th Congressional District seat. Voters in parts of Arapahoe, Adams and Douglas counties will cast their votes in November 2020.
That seat is currently held by John Carson, a Highlands Ranch Republican. He is eligible for re-election, but he told The Sentinel he has not yet decided whether he will run and will make a decision this summer.
Spiegel hopes to make the leap to state politics on the CU Board of Regents, a 9-person board that makes decisions on tuition and leadership hiring for the almost 70,000 CU students at its four campuses from Boulder to Colorado Springs, including Aurora's CU Denver Anschutz Medical Campus.
The board's five Republican regents approved a new president, Mark Kennedy, over the four Democratic regents and some public opposition last month.
The vote energized campus activists and Spiegel.
Spiegel is a familiar name for local public education boosters. For eight years she has served on the Cherry Creek schools District Accountability Committee, which provides a level of parent and community oversight of school board and district decisions. Spiegel has four children, one of which will be a CU Boulder student in the fall.
Spiegel ran unsuccessfully against Rebecca McClellan for the 6th CD State Board of Education seat in 2015. She is self-employed as an education consultant for parents who need information about complex special education programs and as a consultant for developers building in Centennial that seek out community input, she said.
With 17 months before CD6 residents will cast their votes, Spiegel has her sights set on affordability and some workforce preparedness curricula changes.
CU provides an enormous financial benefit to the state – it garnered over $1 billion in research awards in 2018, alone, according to its website – but it has become increasingly expensive in response to declining funding from state government.
Direct state funding
only accounted for 4.5 percent
of the CU system's almost $1.8 billion budget this fiscal year, or about $81 million. Comparatively, student tuition and fees accounted for more than $842 million, and private gifts or contributions comprised $172 million.
According to CU's website, the estimated cost of two semesters at CU Boulder is more than $28,000 a year with fees and on-campus living for a Colorado resident student, compared with almost $54,000 a year for an out-of-state resident student. Critics say the costs exclude low-income students.