In the last weeks of his life, George Pappas was a familiar face on parts of Havana Street in central Aurora.
The 61-year-old man — known as "Hippie George" to some of the people who helped him — often panhandled or gathered aluminum cans near the 7-Eleven at South Havana Street and East Jewell Avenue. He frequented the Rack 'Em Billiards pool hall on the west side of Havana, too.
At night, Pappas, who was homeless off and on for the last several years, slept in a self-built wooden shelter in a grove of trees tucked far enough from the road that nobody could see it.
Pappas' life came to an end at his usual intersection March 24. The Arapahoe County coroner's office said he was beaten to death, and police found him lying in a U-Haul parking lot just north of Jewell.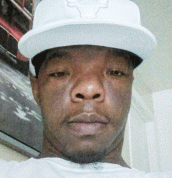 The man who police say killed Pappas, Corderio Lark, 21, is facing a first-degree murder charge and is being held without bond at the Arapahoe County Jail. Court records in the case are sealed, but those who know Pappas say they think the suspect was a drug dealer who may have beaten Pappas over a drug debt.
Pappas' slaying last month rattled area homeless people and advocates, many who knew him well and tried to get him off the streets in the weeks before his death. It also shook community leaders who say Pappas was part of a growing number of homeless people who congregate along the Havana corridor, living in tents or other shelters in the open fields that dot the bustling business district.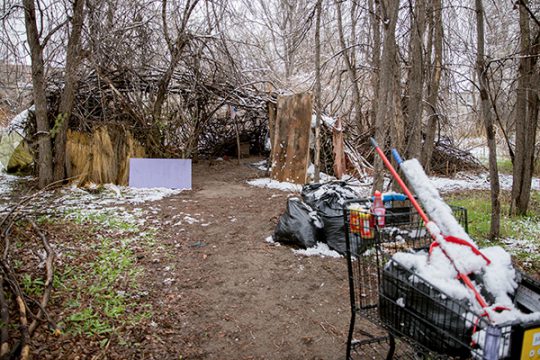 Those who knew Pappas say he battled alcohol and drug addiction and preferred a "hippie lifestyle." But he was a complex and gentle man, too, devoted to his aging mother and his faith.
"I would want people to know that he was a Christian, he just had an addiction problem," said his sister, Marlene Pappas.
She said her brother was so faithful, he was known to shout "Praise the Lord!" when he sunk a ball at a few local pool halls, an outburst his fellow players rarely appreciated.
Recent years had been particularly tough on her brother, she said, and his mental health was deteriorating. He had spent years driving around the country in an old GMC van his mother gave him, often going to visit his sister when she lived in Santa Monica, California.
But on one of those road trips, he was arrested for a DUI, and his beloved van was impounded in Utah. With 260,000 miles on it and close to $1,000 in impound fees, he never got it back.
"He was devastated when that van went," she said.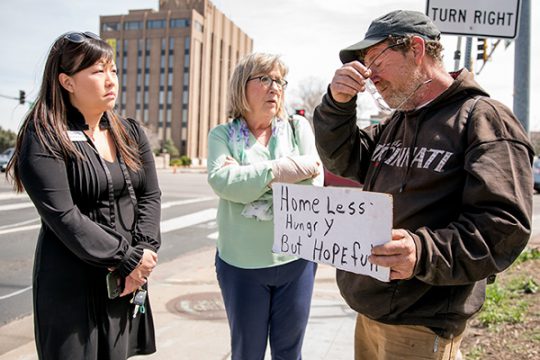 A dearth of services
As they recently headed down south Havana, Gayle Jetchick, executive director of the Havana Business Improvement District, peered out the car window toward the stop lights at East Florida Avenue.
"Maybe Bill and Butch will be up here," Jetchick said to her driver for the day and replacement in training, Chance Horiuchi.
It's one of the daily tours of the district the pair do, checking in with local businesses to see what's what.
Increasingly, though, the tours include outreach to the homeless as the number of people living outdoors, either temporarily or for months at a time, spikes in the city's southern reaches.
Today, Jetchick, sitting in the passenger seat, is armed with a big stack of fliers with "Homeless Services Resource Guide" blasted in big purple letters on the top.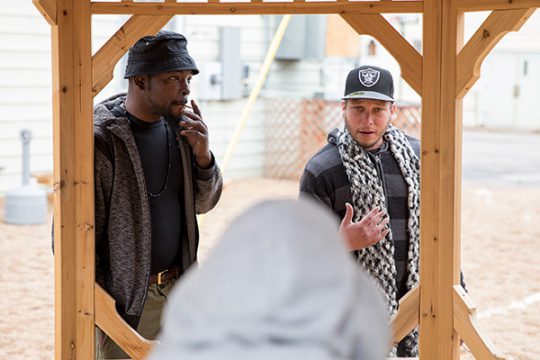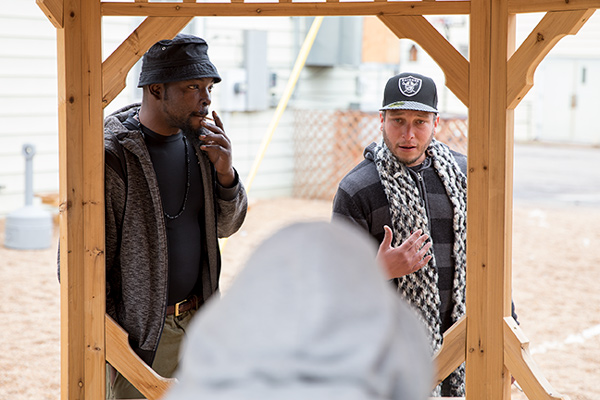 That flier includes a list of services available for needy people in Aurora. There's Friends of St. Andrew at 1525 Dallas St., one of the few places homeless folks can snag a free hot meal. At 13387 E. 19th Place., on the old Fitzsimons campus, there is the Aurora Day Resource Center, where the homeless can get food, clothing and help finding work or housing. The flier also points them to Aurora Warms the Night at 1544 Elmira St. where on the coldest nights they can score a voucher for a free motel room.
In all, there are several dozen agencies listed.
But the map on the backside of the flier illustrates one of the challenges Jetchick faces trying to help homeless people who congregate along South Havana Street: All the services are up north, mostly along the East Colfax Avenue corridor.
"That's why we have the bus passes," Jetchick said as the car motored down Havana south of East Mississippi Avenue.
RTD's No. 105 bus, she noted, is a straight shot up Havana to Colfax.
And Colfax is now, and has been for years, a hub of Aurora's homeless services.
Jetchick said the number of homeless people along Havana — either using the bustling strip to panhandle or living in encampments in nearby open spaces — really started to ramp up in late 2015 or early 2016. That coincides roughly with when legal pot shops started operating in Aurora. There is a connection between legal pot and increased homeless folks along Havana, Jetchick said, but she said she's heard from plenty of people who don't buy that.
Whatever the reason is, Jetchick and other advocates for the homeless say their numbers along Havana have been climbing in recent years. That's worrisome because it means many people living without a home in Aurora are doing so a long way from the services that could help them find more-stable housing.
'Homeless, Hungry, but Hopeful'
When Jetchick and Horiuchi pulled up to Havana and Florida, there stood Butch and Bill under a bright spring sky, holding signs asking for cash.
Butch, 56, was on the south side of Florida, posted on the corner in the shade with his bike leaning against a nearby light pole. His cardboard sign read "Homeless, Hungry, but Hopeful."
On this particular day, though, Butch was struggling to find those shreds of hope.
"People look down us out here," he said, fighting back tears as he told Jetchick he would much rather land a stable job than stand on the corner all day. "But I don't know what else to do."
Butch, who declined to give his last name, said employers don't see him as a particularly good candidate for a job, no matter what the position. He has a felony on his record, though he said it's way in the past and that he is a different person today. His health is failing, too. He said he survived a heart attack already and had to be brought back to life when he flatlined at a hospital in Pueblo.
And on top of those issues, he said being 56 makes many employers shy away.
"Nobody wants to hire an old guy like me," he said, noting he turns 57 in just a few weeks.
So, for about the last six months, he and his younger brother, Bill, have been homeless. At night, they sleep under a bridge a short ride east of the Havana corridor. During the day, they ride bikes to Havana and panhandle.
The money isn't much, he said, but some days are better than others.
"It takes everything we make everyday to make it, to eat," he said.
Jetchick gave Butch one of those fliers and told him about the Aurora Day Resource Center, a Mile High Behavioral Healthcare facility on Fitzsimons, where he could get a shower and something to eat. Then she handed him one of the last bus passes so he and his brother could make the trek to the facility on the old Fitzsimons campus.
The next day's forecast called for freezing rain, but Butch said he was more interested in the shower than the shelter.
"That's worth a million bucks for me," he said.
But if the pair make it to the resource center up north, they don't plan on staying in that neighborhood long.
Bill, 53, said he prefers the Havana corridor to Colfax.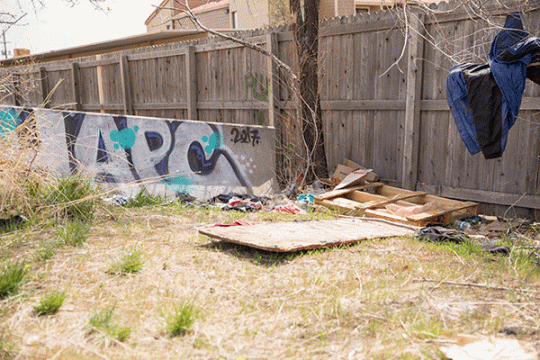 "It's worse on Colfax. Colfax is terrible," he said, leaning on a cane on the north side of Florida and waving a sign.
He said he worries more about getting robbed along Colfax than he does along Havana. Plus, he said the police seem more likely to stop homeless people on Colfax than they do on Havana.
But probably the biggest reason is that Havana is more bicycle friendly than Colfax. He said riding a bike on the sidewalk on Colfax is a sure way to get hassled by police, but on Havana you can get away with it.
Bill said he knows the law says bikes aren't allowed on the sidewalk — that law is "bull****," he says a few times — trying to ride in a busy street is too risky.
As for the crime, Bill said he has been robbed before.
"People see us as an easy target because, for the most part, we're not the type of people to turn someone in, to report something," he said. "They can rob us and get away with it because we don't really report it."
The pair didn't know Pappas, but they said they'd heard about his killing.  "And that scares me, too."
A shelter in the woods
Not far from his familiar stomping grounds on Havana, tucked way back in a dense grove of trees, is the shelter Pappas called home in the last months of his life.
Made from branches and logs leaning against each other, the small space has a fire pit on one end and an old wicker rocking chair on the other.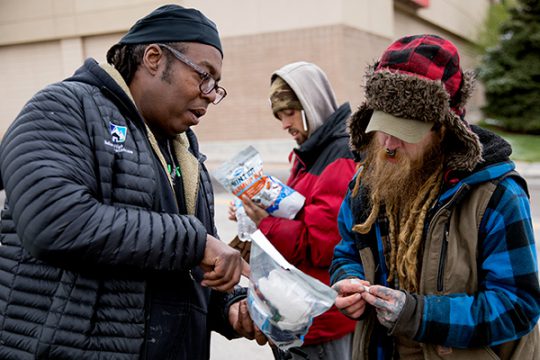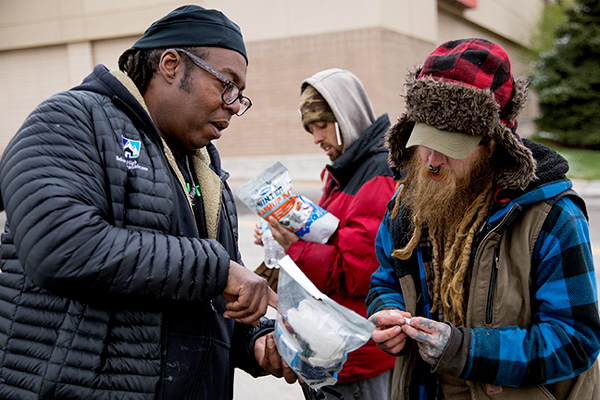 Byron Shaw and Jason Goertz, members of the street outreach team at the Aurora Day Resource Center, visit camps like this one regularly. Their aim is to get local homeless folks to head to the center for a hot meal, maybe a shower, and, hopefully, connected to the sorts of resources that can help them find stable housing.
Most of the camps they come across consist of a tent, maybe some other shelter. Pappas' wooden fort, which was complete with a door and some signs praising Jesus, is rare.
"He had the mind of an engineer," Shaw said.
The shelter is a tiny wild oasis surrounded by the otherwise suburban neighborhood. If someone didn't tell you about it, you'd pass by never guessing someplace this built up was back here.
"Even in the winter, when the trees are bare, you can't see anything," Goertz said as he and Shaw strolled along the path to Pappas' camp.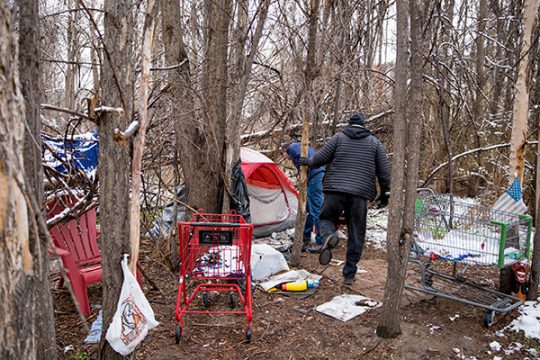 The pair worked with Pappas a lot in the days leading up to his death, trying to get him off the streets.
Sometimes it worked. During a particularly cold stretch last winter, Pappas stayed at the resource center for about a week.
The trip back to Pappas' shelter last week was only the second time the pair had been back since Pappas' slaying.
"This is a tough one for me," Shaw said when they pulled up. "We really tried to help this guy, you know?"
Someone cleaned up part of the campsite since Pappas' slaying, but several signs of the former resident remain. In a black shopping cart there are two jars of Peter Pan peanut butter and a bottle of strawberry jelly. In another cart there's a flier for a Scotch doubles pool tournament at Rack 'Em.
Shaw and Goertz last saw Pappas about a week before he was killed. They'd been trying to link up with him for a few days, Goertz said, but kept missing him. The last time they saw him Pappas said he would go with them to the resource center another day but he was too tired at the moment after a long night panhandling at the 7-Eleven.
Shaw said he thinks if Pappas had opted to stay closer to Colfax instead of Havana, it might have made it easier to get him some help, but he isn't certain. Either way, Pappas preferred the neighborhood he knew.
Pappas' sister, Marlene, said her brother had a friend near Parker Road and South Dayton Street who let him stay at her house sometimes, and that kept him coming back to the neighborhood.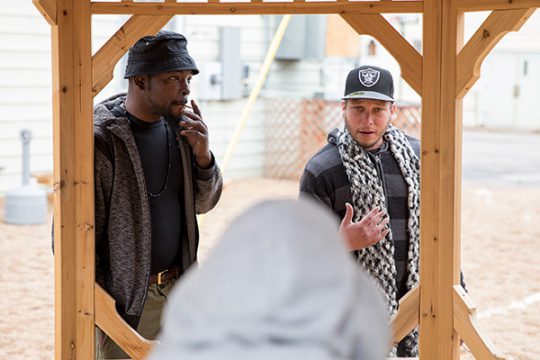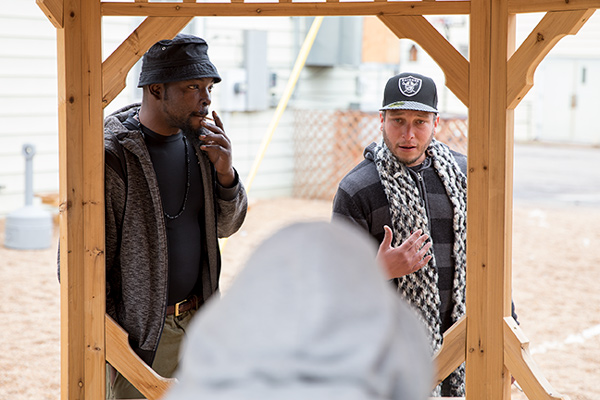 "I think he just grew familiar with that area, and he liked to be in areas that he knew," she said.
She said she tried several times to get her brother to go to a Salvation Army shelter, but he couldn't stay sober enough to pass the sobriety test there.
The week before he died, she said she told him on Tuesday to stay sober for 48 hours and she would pick him up that Thursday and they could try the shelter again.
"He didn't call me that Thursday, and I knew what that meant," she said
Assuming George didn't stay sober, she said she opted not to pursue it that week.
"I'm sorry I didn't," she said.
Police found Pappas' badly beaten body that Saturday in the parking lot at 1920 S. Havana St.
Building trust is tough
With Shaw behind the wheel, the outreach team's big Ford van motored passed a grocery store at Havana and Mississippi.
Shaw and Goertz spotted a couple guys panhandling — "flying signs," they call it — near the store's entrance, and a few minutes later they pulled into the parking lot to chat with them.
The pair, 30-year-old Caleb and 24-year-old Larry, said they were just passing through Aurora and had been camping nearby for a few nights.
Larry was holding a sign that said "Ugly, Broke, Travel 'N Folk. Anything Helps!"
Shaw told them about the services the resource center offered — a shower, hot food, shelter from the cold. But Larry and Caleb didn't want to head there, at least not yet.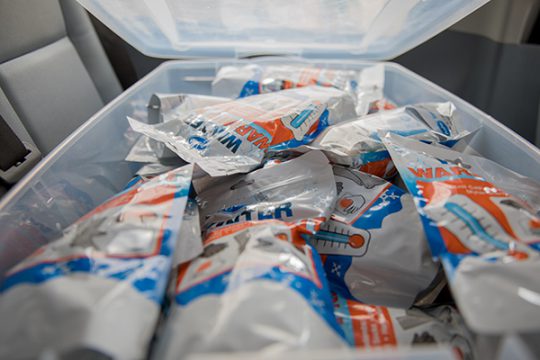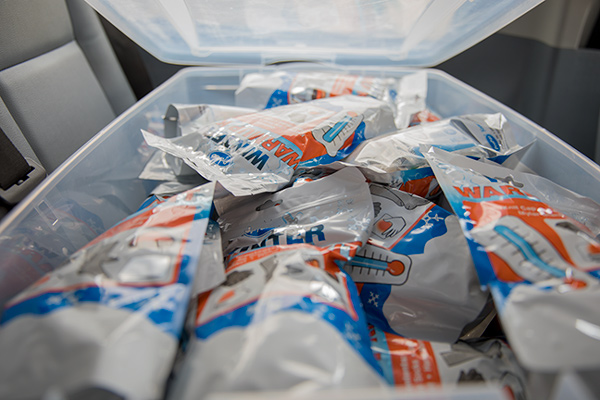 Shaw asked if he could give them a warming kit, the bag full of cold-weather items — a beanie, socks, hand warmers, emergency blanket — that they carry by the dozen in a tub in the van's second-row seat.
When Shaw mentioned socks Caleb jumped at the offering.
"Do you have socks? Dry socks would be amazing," he said, rolling a narrow joint in one hand while they spoke.
Caleb said he didn't want to head to the resource center because he had a friend whom he was counting on for a ride across the country. The friend was headed to Georgia, he said, which would get Caleb pretty close to his mom's house in South Carolina.
But he wasn't sure exactly when his friend would be back, just that he was aiming to leave from that grocery store that day.
"I don't want to miss him," he said.
Shaw and Goertz said that's a pretty common exchange during their outreach efforts — minus Caleb rolling that tiny joint and a random local business owner who approached, seemingly tired of panhandlers in the neighborhood.
Often, it takes a few meetings before Shaw and Goertz can get someone to hop in the van and accept the ride up to the resource center. Some people go on the first try, but that's rare.
Goertz said the team has to persuade people that they aren't trying to mess with their lives, not trying to get the police involved or code officers who might make them tear down their encampments.
"There's nothing harder to get than trust," he said.
There aren't hard statistics for how many homeless people are choosing the Havana corridor.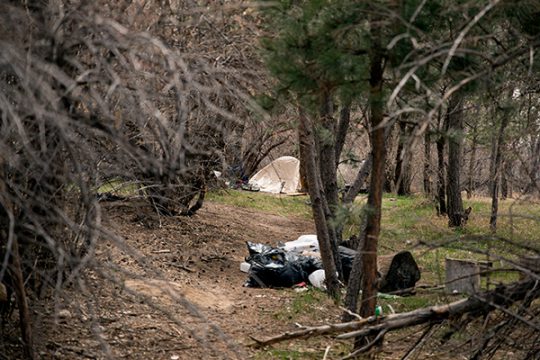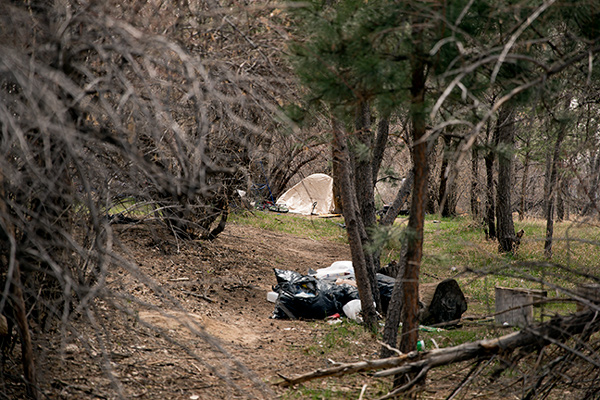 Across the whole Metro Area, Laura McGarry, director of programs and operations for Mile High Behavioral Healthcare,  said there were between 5,000 and 6,000 people experiencing homelessness during the most-recent "point in time" study, the closest to an exact count local advocates can get.
Jetchick said she sees about a dozen "regulars" along Havana during her drives.
Shaw said he has seen an uptick in people camping outdoors in open space along Havana in recent months. But that could be a result of the street outreach team simply being better at finding people than they were a year or so ago.
"Now that we know where they are more likely to be, we are able to patrol those areas and get them to come here," he said during an interview at the resource center before he and Goertz rolled out that chilly Friday.
Goertz said that while there might be more panhandlers on Havana, that might not mean they live nearby. Some people say they live several miles away, others live a short walk off Havana.
Wherever they are staying though, Goertz said the bulk opt to head for Havana because it's a more-profitable locale than others.
"In the people we chat with, especially on Havana, they have chosen to go to Havana to do a lot of flying of signs," he said.
But would it be easier if the folks who chose Havana — which is miles from services like the day resource center — were instead closer to Colfax? That's a tough one.
Shaw said that in Pappas' case, it might have helped, but it wouldn't have been a guarantee.
At the rescue center, McGarry said she wasn't sure how much that distance matters.
"Somebody could be camping half a block from here and say, 'I don't want your services,'" she said.