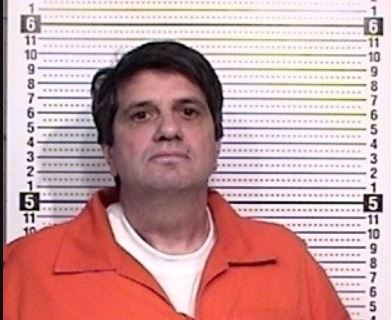 AURORA | A serial child molester has been sentenced to an additional decade in state prison for sexually abusing a teen girl in his Aurora home more than 20 years ago.
An Arapahoe County District Judge on Oct. 16 sentenced Craig Debiase, 57, to 10 years in prison for the felony charge of sexual exploitation of a child, according to the 18th Judicial District Attorney's Office. Additional charges were dismissed as part of a plea agreement, prosecutors said.
Debiase is already serving a 12-year prison sentence for similar abuse charges. He was sentenced in that case late last year.
It was media coverage of the former case last fall that spurred the victim in the recent Aurora case to approach police and advise investigators that she had a sexual relationship with Debiase while she was a senior at Bishop Machebeuf High School in Denver in 1997. She was 17 at the time of the assaults, which investigators determined occurred, among other locations, at Debiase's Aurora condo on South Victor Street.
The victim told investigators that she began spending significant time with Debiase, who was a coach and substitute teacher at the private catholic school, during her senior year. She said she met Debiase at his home for bible study and took trips with him to an additional condo in Grand County. Throughout the relationship, the woman, who is now 40, said Debiase wooed her with gifts, dinners and at one point gave her an engagement ring.
She did not tell anyone about her relationship with Debiase for more than 22 years, according to an arrest affidavit. Debiase periodically assured her over the years that he, too, would keep their relationship secret.
At Debiase's sentencing hearing earlier this month, the woman told the court that she now realizes Debiase "groomed" her and other girls for his own sexual gratification while he was employed at Machebeuf.
"Coming to this realization all these years later has triggered feelings of shame, humiliation, terrible anxiety and self-loathing," she told the court. "It took another courageous victim to come forward and say how he abused her for me to finally see how wrong that situation I was in all those years ago really was. I am so grateful that she did. Craig can't manipulate me anymore. I fear that there are other young women that Craig chose to victimize, and I hope that if they hear about me, they find the courage to speak up."
Debiase has a long history of preying on teen girls, records show. Prior to being hired at Machebeuf in 1996, he was accused of acting inappropriately with a female student at Denver Christian School. Former Machebeuf Principal Bill Giddings hired him as the head baseball coach anyway, according to the Aurora arrest affidavit. In 2005, he was found guilty of sex assault on a child and served a short prison sentence before completing sex offender rehabilitation requirements.
The Aurora victim said the last time she spoke to Debiase was in 2010 when he contacted her after his parole officer found an old letter she had written him. He called her and told her that he could not speak to her anymore, as the two had stayed in contact throughout the years and continued their relationship after she graduated from Bishop and went to college. Debiase also attended the woman's wedding.
Prosecutors said they continue to identify women who Debiase victimized when he was a coach and teacher.
"Over a 20-year span, this man made a career of preying on the vulnerable," Senior Deputy District Attorney Danielle Jaramillo said in a statement. "The number of victims we have identified so far is astounding, and the deeper we dig the more we find."
Michael O'Hagan, who was the athletic director at Bishop when Debiase was hired, told investigators that Debiase was a "masterful" manipulator adept at outlining elaborate lies.
"(O'Hagan) … said that (Debiase) is one of the few people that he could describe as 'evil,'" according to the arrest affidavit.
District Attorney George Brauchler admonished Debiase's actions and praised the victim's decision to approach authorities more than two decades after she was abused.
"Another predator at a local school uses his position of trust and — disgustingly — his religious faith to manipulate and victimize another student," Brauchler said in a statement. "The undeniable courage of the victim in this case to come forward and face the adult who treated her like a body to be exploited made all the difference here. I hope it inspires others to come forward who were victimized in their youth … Our system can only sentence him to prison. The Almighty likely has many other resources."
Debiase is currently incarcerated at the Crowley County Correctional Facility in southeast Colorado. His new sentence will run back-to-back with his current prison term. He is eligible for parole in May 2025, state records show.