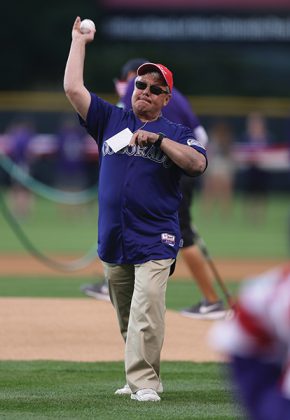 AURORA | Longtime Aurora Deputy City Attorney George William Zierk III died June 18, 2018 from complications with ALS. He was 66.
Arrangements for Mr. Zierk are being handled by Newcomer Denver. A memorial service is scheduled for 2 p.m. June 30 at Christ Lutheran Church 3290 S Tower Road.
Mr. Zierk was a longtime city attorney and prosecutor for Aurora, serving for years as chief of the criminal attorney division.
He was a well-known and affable quantity at city hall.
READ EDITOR DAVE PERRY'S FEATURE ABOUT ZIERK AND ALS
Mr. Zierk was diagnosed with ALS in 2013 and continued working with the city in several capacities for years after his diagnosis.
"He will be greatly missed by everyone who had the honor of knowing him," Aurora Councilman Charlie Richardson said in a message to city officials. Richardson work with Mr. Zierk as city attorney for many years. "He continued to contribute his knowledge and wisdom to the Aurora City Attorneys Office until he could no longer leave his home."
Mr. Zierk was also an activist for the disease that took his life, working frequently with the Rocky Mountain Chapter of the ALS Association.
Mr. Zierk was born July 11, 1952 in Racine, Wis, the son of George and Dorothy Zierk. Mr. Zierk graduated Lake Forest High School in Lake Forest, Ill. He received a bachelor's degree from CU Boulder and received his Juris Doctor from William Mitchell College of Law in St. Paul, Minnesota. He was a law exchange student at Queen's College in Cambridge, England.
Mr. Zierk married Dorene Jensen Aug. 19, 1978.
Mr. Zierk was a founding member of Peace With Christ Lutheran Church in Aurora. He was a member of the Colorado Bar.
During his legal career, he was recognized to argue cases before the United States Supreme Court. He held the position of Aurora Deputy City Attorney until his recent retirement.
Mr. Zierk was a Boy Scout leader and involved in many sports as a baseball, soccer and flag football coach.
Mr. Zierk was remembered as an avid golfer, and he enjoyed Colorado outdoor passions like skiing, hiking, as well as world travel.
Mr. Zierk is survived by his wife, Dorene Zierk; daughter, Katelyn Fanning; son, JT "Jordan" Zierk; grandchild, Reese Fanning; and four siblings.
Memorial contributions may be made to Rocky Mountain Chapter, ALS Association, 10855 Dover St. Suite 500, Westminster, Colo. 80021.