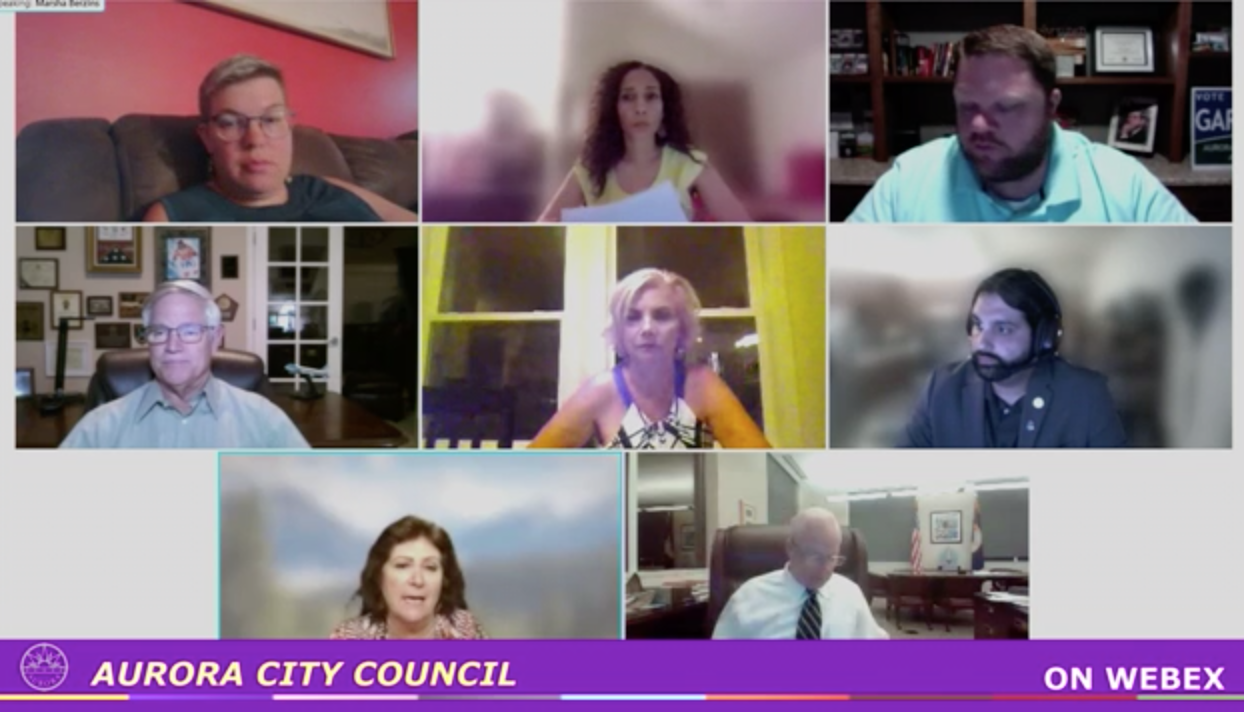 AURORA | A last-ditch effort to cure the Aurora City Council of its charter violation for failing to appoint a Ward II council member earlier this year failed on a tie-vote Monday evening. 
At-large member Dave Gruber proposed appointing Steve Sundberg, who is currently winning the Ward II race, to the seat for the remaining days of former member Nicole Johnston's term.
Sundberg currently leads candidate Bryan Lindstrom by about 1,200 votes.
Sundberg was the top choice of conservative members for the appointment over the summer. Council members voted more than 150 times between Sundberg and Ryan Ross, the college administrator who had been endorsed by Johnston and was favored by progressive council members, before accepting the impasse and agreeing to violate city charter rules that dictated a member should be appointed within 45 days of the vacancy.
The proposal from Gruber said that if Sundberg won the election, which will be certified on Nov. 19, he would assume the vacancy, giving him one official meeting as an appointee. 
Council members Crystal Murillo, Angela Lawson, Allison Hiltz, Juan Marcano and Alison Coombs voted against the proposal. 
"What I'm asking for right now is for us to use the data that we have obtained in the same way that we would use a survey to determine what the citizens and ward actually wanted," Gruber said of his pitch. "We now know definitively who they wanted, and if we had had this information back when we had the debate, we would have made the decision back when we had the debate, because now we do have the information, and we are in violation of the charter."
"I believe it's our duty to put somebody in that seat, because we have the definitive information," he said.
Murillo said the move was "incredibly performative" and was an attempt to "show off" the results of the Ward II election, while Hiltz said it possibly "tarnishes" Sundberg's credibility.
When asked by Hiltz, Gruber said that he'd told Sundberg earlier in the day he would try to bring the vacancy appointment up during the Monday meeting. 
"I think that he deserves to come into this council with his credibility intact for running a campaign that led to him winning. And I think this undermines that," Hiltz said.
Newly-elected council members are slated to be sworn in on Dec. 6.
Editor's note: This story has been updated to reflect the swearing in date as Dec. 6