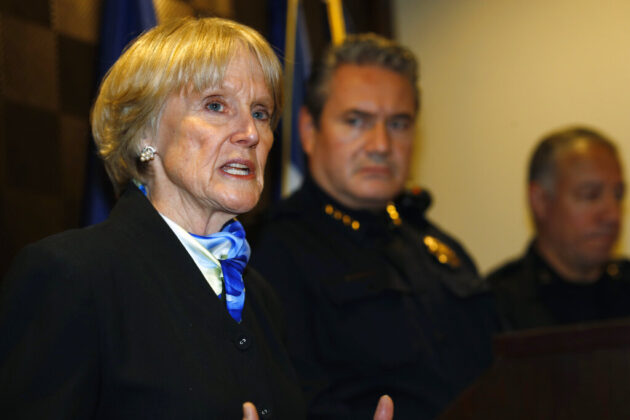 DENVER  |  Federal and state law enforcement arrested 12 people in a series of early morning raids in Colorado related to an ongoing investigation into organized crime, authorities said Thursday.
David Booth, special agent in charge for the Bureau of Alcohol, Tobacco, Firearms and Explosives, said at a news conference that officers executed 19 search warrants in the metro and Colorado Springs areas and in northern Colorado's Weld County.
Booth said some of those arrested have ties to motorcycle gangs. He refused to elaborate, but he acknowledged that agents raided a Hells Angels motorcycle clubhouse in northwest Denver early Thursday.
The investigation began in June and is ongoing, Booth said.
Both he and Denver District Attorney Beth McCann declined to release further details, although McCann said pending charges would be filed in state court under Colorado's Organized Crime Control Act, a law used to prosecute criminal conspiracy enterprises.
McCann left open the possibility that federal charges could be filed.
Booth insisted there was no danger to the public even as he and McCann withheld information on what McCann called "very serious" cases.
"We think it will be a safer community, a safer Denver, a safer metro area," Booth said.