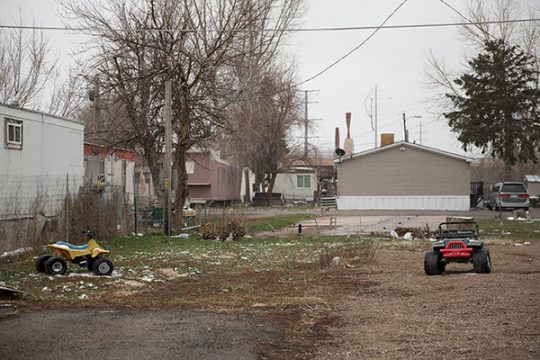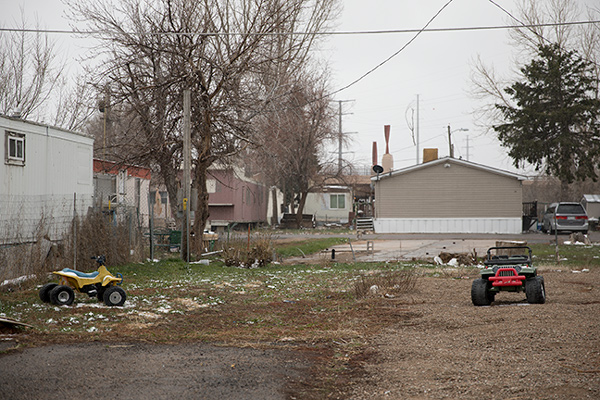 AURORA | Residents of the Denver Meadows Mobile Home Park in north Aurora have been granted more time before the closure of the park and relocation aid from the city and, possibly, the owner. 
Aurora City Council members reached an agreement Monday night to allocate $10,000 per unit for remaining residents in the park, which the park owner has reportedly agreed to extend operating until May 1. 
The Denver Foundation will administer the grant, which will be funded by marijuana sales tax revenue. The vote came after council members and the public learned Mayor Bob LeGare has been coaxing the park owner to offer relocation aid. 
LeGare said negotiations started at the park owner offering nothing and have progressed to  the owner offering $300,000, which may be distributed by need. Nothing has been written on paper, LeGare said. But he's hopeful.
Some council members worried the city offering aid could trigger the park owner to back out of discussions, thinking city assistance is enough.
The motion was originally presented to the council members without a dollar amount attached. Council members Bob Roth and Johnny Watson voted against the the proposed $10,000 per unit condition along with LeGare, who said he believed $10,000 to not be enough for some of the families. LeGare suggested the city offer no more than $200,000 total for the remaining families.
Roth said he preferred a funding mechanism that allows some units more money if it's needed and others less if not. 
It's unknown how many families remain in the mobile home park, but it could be as few as 15 and as many as 21, according to LeGare.So the total approved total is still unknown, but could range from $150,000 to $210,000. 
In the end, the motion passed unanimously.
Council member Crystal Murillo, whose district includes the park, said she preferred a concrete decision, as the issue with the potential park closure has been ongoing for three years and remaining families have few places to turn when the park does finally close.
Members expressed their sympathy for the park residents.
"Three years ago I should have done more to address this issue," said Councilwoman Angela Lawson. "Three years ago you invited me to your community and you gave me a tree. I still have it in my house, and this weighs heavy on my heart because I have never been in the position of having to see what the future is, I've never had to struggle like that… to have to worry where your kids will have to stay is not right. Nobody should have to worry about those type of things."
Nancy Flores, a resident of the park, said the money would help with a down payment for a new place. Flores said park residents are looking at relocating as far as Colorado Springs and Pueblo because of the Denver metro region's steep cost of living.
Murillo said at the end of the meeting she was overwhelmed with the council's compassion to help the remaining families. She said she had hoped the council wouldn't have to reach the point of offering money and that a solution could be found to keep the community together, but offers of more than $20 million to the park owner and failure to find and adequate piece of property to purchase landed the lawmakers at "plan C."
It's unclear when a final agreement with the park owner may be reached. LeGare offered that it will "hopefully be soon."