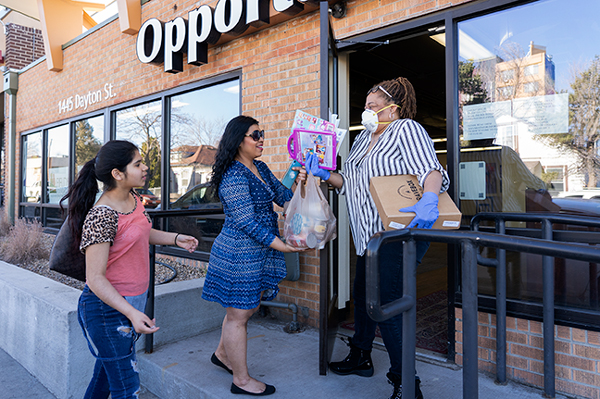 AURORA | Add another Aurora community hub to your list of food and supply resources: the Dayton Street Opportunity Center.
Aurora residents in need can pick up free food and supplies at the Center, near the intersection of Havana Street and East Colfax Avenue, from 5 p.m. to 6 p.m. daily. The Center's address is 1445 Dayton St., Aurora.
Aurorans in need of a delivery order can call ahead to Maisha Fields' cell phone, Fields said. That number is 303-547-0133. Delivery is only available to residents aged 60 and above or immunocompromised people susceptible to the novel coronavirus.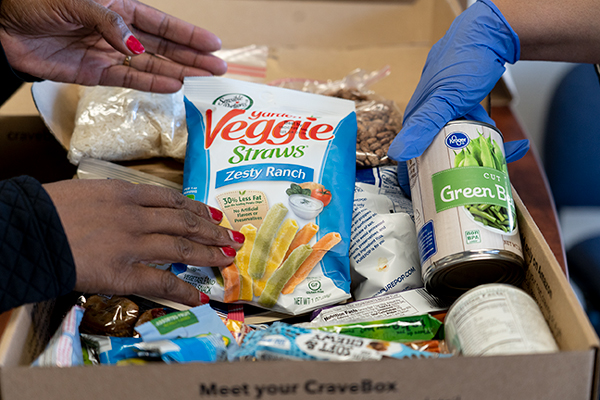 Fields said food boxes will be stocked with snacks people enjoy but also meat, 10 cans of food, rice, beans, bread eggs and peanut better.
"We try to stay away from ramen noodles," she said.
It was hard to get the food through conventional shopping, Fields said, until donors began shipping the boxes. Now, the Center is stocked with 500 boxes of food. There's also educational workbooks and toys.
The program is a partnership with Salud Family Health Clinic Aurora, Living Closer Foundation, Fields Foundation, Aurora Community Health Center and the University of Colorado School of Medicine. Fields encouraged donations of food, paper products and volunteer time.