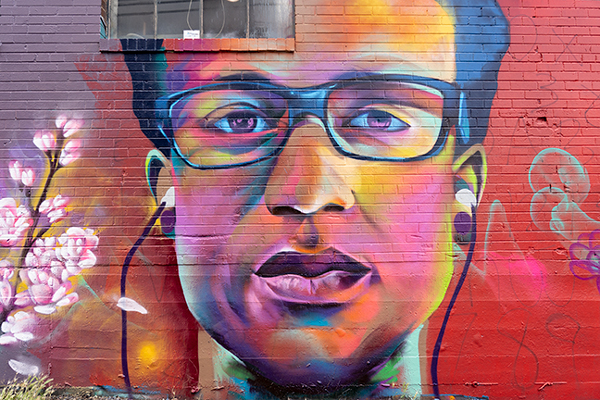 AURORA | Colorado Attorney General Phil Weiser on Friday announced that his office has launched a grand jury investigation into the death of Elijah McClain, the 23-year-old massage therapist who died in August 2019 after Aurora police detained and restrained him on his way home from a convenience store.
Volleying the ongoing investigation to a grand jury affords Weiser's prosecutors more powerful tools as they continue to look into the events that unfolded as first responders applied a now-banned control hold to McClain's neck and eventually sedated him.
"The grand jury is an investigative tool that has the power to compel testimony from witnesses and require production of documents and other relevant information that would otherwise be unavailable," Weiser said in a statement.
The Democratic prosecutor offered little additional information regarding the status of his ongoing probe in a five-sentence news release.
Gov. Jared Polis in June asked Weiser to open an investigation into how Aurora police and paramedics interacted with McClain on Aug. 24, 2019. Language in Polis' original executive order tabbing Weiser has been tinkered with several times in recent months both to the ire and delight of local activists.
Weiser also announced in August that his office has been investigating the entire Aurora Police Department for potential patterns and practices of possible constitutional rights violations.
Mari Newman, an attorney representing McClain's estate and parents in ongoing legal proceedings, offered cautious optimism regarding Wesier's announcement Friday.
"Prosecutors are not required to use a grand jury and don't in most cases, so we are forced to question whether this is yet another example of law enforcement being held to a different standard than every other person being investigated for murder," Newman said in a statement. "Prosecutors have considerable influence in whether a grand jury recommends criminal charges. But the grand jury process is cloaked in secrecy, and unfortunately, prosecutors frequently use grand juries as a way to pass the buck, steering the grand jury to decline to bring charges, or to bring only minor charges. If the grand jury in Elijah McClain's case doesn't indict the officers and medics responsible for killing him, it will be because the attorney general's office did not want charges to be brought. That would be a grave injustice."
A slew of additional investigations into Aurora police and McClain's death commissioned by various city, state and federal entities remain pending. The findings of a city investigation into McClain's death may be presented to city council later this month.
Weiser's announcement comes more than 16 months after a passerby described McClain as "sketchy" to first responders, prompting authorities to stop him and eventually inject him with ketamine. He went into cardiac arrest a short time later and was pronounced brain dead on Aug. 27. He was taken off life support three days later.