GREENWOOD VILLAGE | The Cherry Creek school board as selected district chief of staff Christopher Smith as the sole finalist to serve as the district's next superintendent, the district announced in a Wednesday afternoon press release.
Smith came to the district in 2009 after working as a teacher and principal in the Douglas County School District, according to his district bio. He was a principal at Coyote Hills Elementary School and then served as executive director of elementary education. He moved to the district's chief of staff role in 2018.
In that role, Smith led the district's planning for the return to in-person and online learning in the fall, helped supervise its Future Forward strategic plan and helped restructure district security, Cherry Creek spokesperson Abbe Smith told the Sentinel in an email.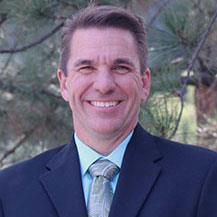 In a statement from the board, president Karen Fisher said that the board unanimously voted for Smith to be the finalist after a rigorous application process between him and another internal candidate, assistant superintendent Jennifer Perry. They were the only candidates considered.
"We believe that Mr. Smith's proven success as a servant leader, a relationship builder, and someone who is committed to educating the whole child is the best fit for CCSD as we transition out of COVID and into the coming years," Fisher said. "Mr. Smith shared plans for ensuring the wellbeing of students and staff, while budgeting and staffing our schools to achieve equitable outcomes for all students and align with our collective goals."
The board chose to start the search process with only internal candidates after a survey of the community found that people felt like the district was headed in the right direction and bringing in someone who was familiar with Cherry Creek was important.
The current superintendent, Scott Siegfried, announced in January that he would be stepping down at the end of the school year, citing the difficulties of the past year and a need to spend more time with his family.
According to Colorado law, the board must wait 14 days from the announcement before officially hiring Smith, spokesperson Smith said. Siegfried's official last day and Smith's first day have yet to be confirmed.