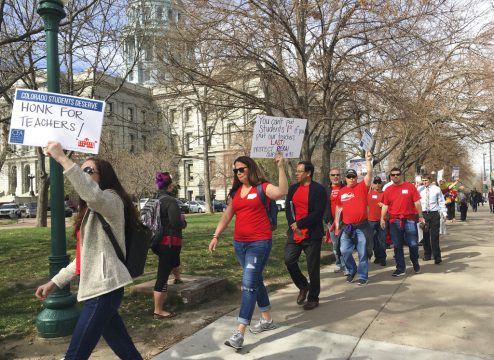 AURORA | Classes have been canceled across Cherry Creek School District for April 27 due to a large number of teachers calling out to take part in a protest at the state Capitol.
Superintendent Harry Bull sent an email to parents Friday afternoon announcing the closures due to more than 1,400 teachers in the district already requesting a substitute for April 27. The teachers are set to take part in a rally organized by the Colorado Education Association to call for more money for education at the state Capitol.
"With nearly half of teachers out, the district is not able to deliver on our promise of safe schools and rich learning environments for all children," Bull said in the email. "Therefore, we are making the decision to cancel school a week in advance to give parents more time to plan."
As of now, the Aurora Education Association, the local union representing Aurora Public Schools teachers, is set to stage teacher "walk-ins" on April 27, where teachers will march into school as one group to show solidarity with the protests, said Bruce Wilcox, the union's president. Teachers from APS took part in a rally at the corner of Alameda and Chambers on April 16 after classes had ended that day.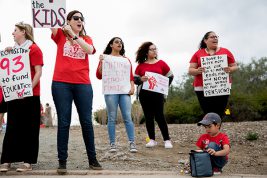 Bull apologized to parents about the closure but also pointed out the issue of school funding causing the protest. Bull has been a major voice at the Legislature to push for more education funding.
"I recognize that closing school is an inconvenience and a burden for families and I thank you for your patience regarding this matter," Bull said in the email. "I also think it is worth recognizing that our teachers are taking personal time to advocate for what they believe will provide for a brighter future for all of our students."
Jeffco Public Schools has already canceled classes for April 26 due to teachers calling out as part of the protests for more funding. Teachers in Denver Public Schools are set to walk out on April 27 and rally at the state Capitol.