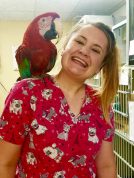 CASTLE ROCK | A Castle Rock man accused of causing a fatal four-car crash while driving high on marijuana was sentenced lsat week to eight years in prison.
Douglas County District Court Judge Theresa Slade handed down the sentence to Francisco Alexi Sanchez, 20, for causing the traffic death of Amanda Hill, 24.
Sanchez was northbound on Crowfoot Valley Road June 5, 2018 and when his SUV crossed a double yellow line and hit a Hill's car head on. Hill died at local hospital from injuries sustained in the crash.
Sanchez told investigators he had not been drinking or doing drugs, but he tested positive for low levels of THC, according to court records.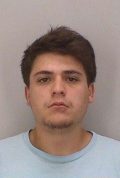 "It wasn't just the decision to get behind the wheel – it was a decision to take an illegal substance and then drive," Slade told Sanchez in imposing the maximum sentence under terms of the plea agreement, according to a statement provided by the 18th Judicial District office. "There are consequences for your decisions. The victims did not get the choice to make a decision that day."
Sanchez pleaded guilty to one count of vehicular homicide and related charges in March.
"When it comes to making drivers incapable of operating motor vehicles safely on our roads, marijuana once again proves it is just as deadly as alcohol. Here, another innocent life was snuffed out by someone who picked getting high on marijuana over his responsibility as a driver," District Attorney George Brauchler said in a statement. "It is unfortunate and unnecessary that Colorado's weak laws do not promise a tougher penalty for impaired drivers who kill our innocent neighbors."