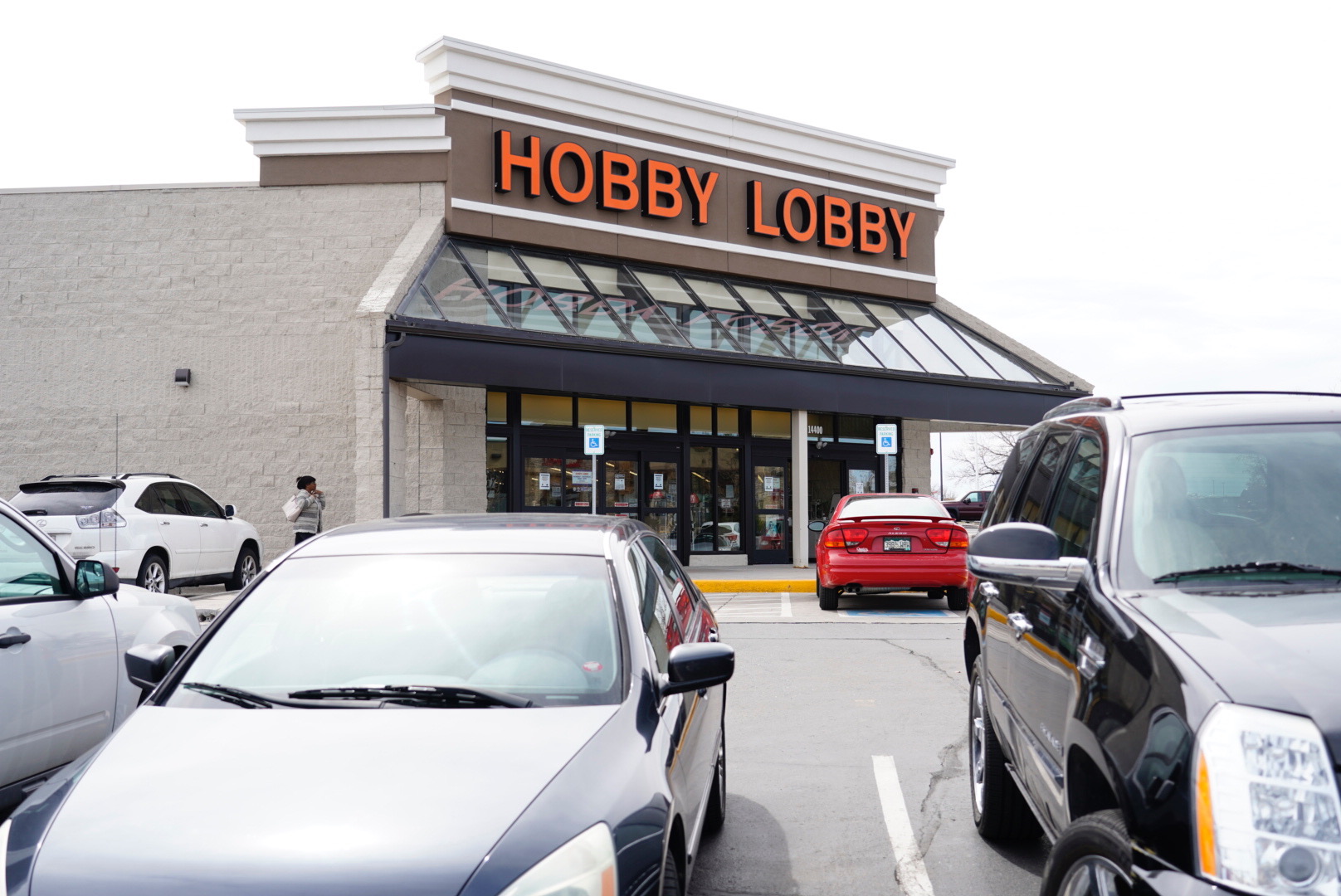 AURORA | The city of Aurora's tax and licensing division has so far received about a dozen complaints about businesses failing to comply with a statewide stay-at-home order that precludes all non-critical outfits from operating, according to city officials.
Trevor Vaughn, manager of the city's tax division, said his office has received complaints on a local GameStop, Hobby Lobby and tobacco shop, among several other retailers. All of the operations have apparently continued to operate despite Gov. Jared Polis' order mandating many retailers shutter for several weeks.
When reached by phone, an employee at the Aurora Hobby Lobby on East Alameda Avenue confirmed the location is still open and will likely remain operating for the foreseeable future.
Vaughn said his office would be "checking on them today."
Multiple GameStop locations in Aurora did not immediately respond to requests for comment.
The same companies were among about half-dozen retailers cited for failing to comply with the order in Denver earlier in the week, according to multiple local news reports.
Vaughn said his office has yet to issue any citations to Aurora businesses and is instead focusing on educating business owners who may not know they're out of compliance.
However, he said his office may be ramping up enforcement in the coming days.
"We're transitioning to a more proactive approach," he said.
The city's tax division, which has been tasked with overseeing commercial compliance with order, has also received about a dozen questions from proprietors who are unsure whether they're allowed to operate. Vaughn said most of the questions have come from residential contractors who perform services such as plumbing and electrical work. Such workers are exempt under the state's public health order.
The same day the state's stay-at-home order went into effect, Vaughn's office received complaints about a PetCo that was continuing to provide grooming to customers, though such services were not exempt under the public health order. His office was also made aware of a bar that was allowing patrons to drink beer inside the premises while waiting to receive takeout food. Both businesses were contacted.
Vaughn said the Aurora tobacco shop contacted for failing to close later lodged multiple complaints about competing shops that were also remaining open.
Officials have said other small business owners have also complained about being forced to close even though large department stores carrying the same products — as well as other "critical" goods — are permitted to stay open.
"There are concerns for the small businesses regarding equity," Vaughn said. "There are department stores that right now have the items that a small business might sell. You might have a greeting card store, which is a small business that is not essential under the order, but then you have Target that has essential items and also happens to have greeting cards."
Vaughn said county officials are working with the state to clarify what businesses and products should be deemed "critical."
Aurora police have not issued any summonses for violating the stay-at-home order, a department spokesperson confirmed. Police are not tracking warnings.
Last week, Interim Police Chief Vanessa Wilson said police would also be focusing on education — not proactive enforcement.
"The last thing we want to do is have to arrest any or our citizens or to summons any of our citizens to give an additional financial impact during this pandemic," she said.
Police have indicated officers will not stop citizens solely for the purpose of inquiring why they are out of their homes.
The city's park rangers have also yet to issue any citations or formal warnings to residents believed to be violating the order, according to a spokesperson for the city's parks, recreation and open space department.