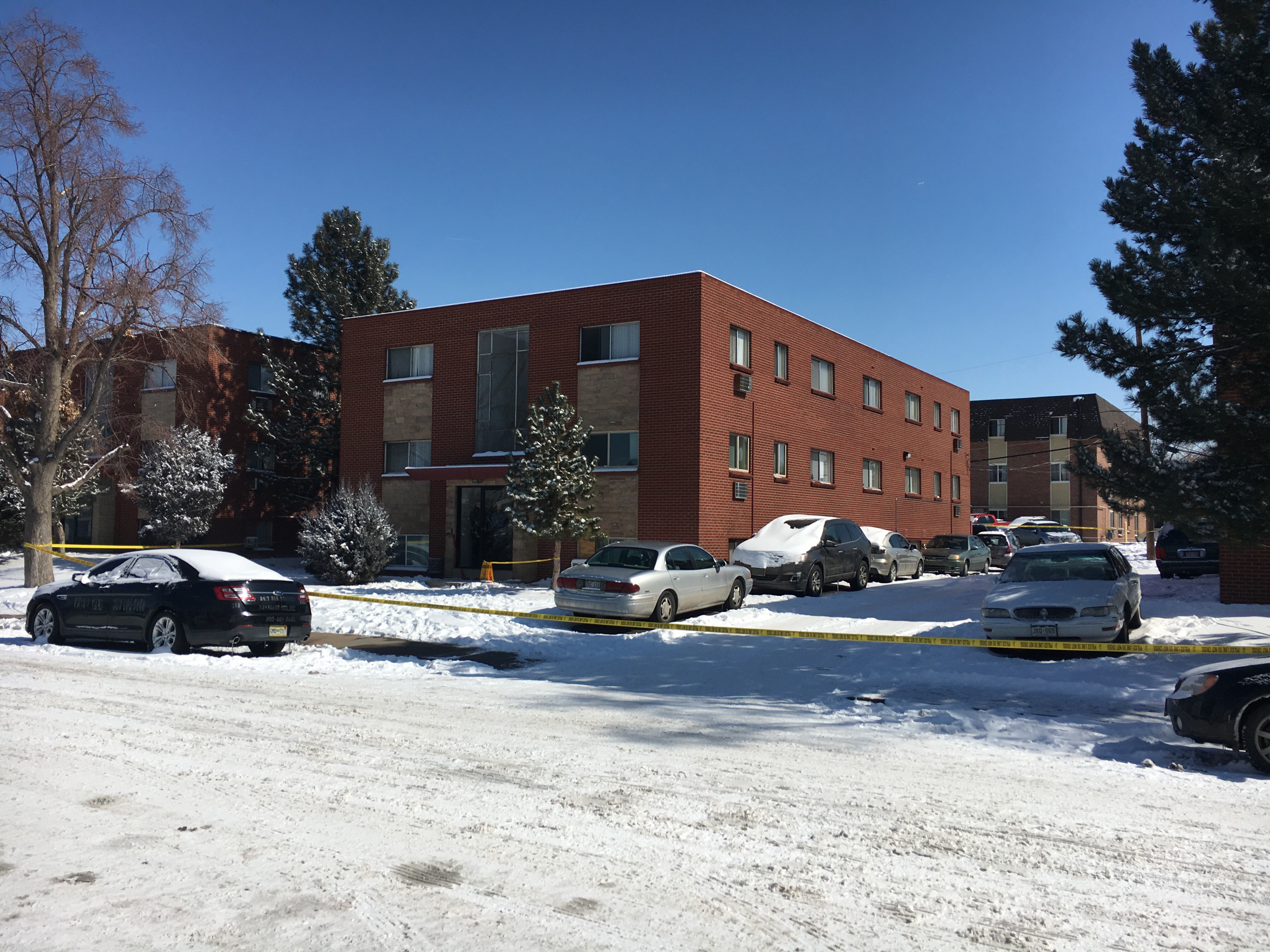 AURORA | An Aurora police officer shot and killed a machete-wielding man inside a north Aurora apartment building Monday morning, according to Aurora police.
Multiple officers responded to 2210 Dallas St. at The Stapleton Apartments shortly before 9 a.m. on March 4 after receiving a call about "a possible hostage situation," Officer Matt Longshore, spokesman for the Aurora Police Department, said at a press conference late Monday morning.
Responding officers escorted a female out of the apartment "for safety," as a man wielding a machete "immediately appeared," police said.
The man did not heed commands to drop the machete, which prompted one officer to deploy a Taser.
Another officer then shot the man an unknown number of times. The black male suspect died later in the day at a local hospital, police said in a press release issued Monday afternoon.
The Adams County Coroner's Office is expected to identify the man following the notification of family members in the coming days.
No one else was injured during the incident, police said.
The unidentified officer who shot the suspect is a two-year veteran of the department, police said. The officer has not been involved in any prior police shootings.
The officer will be placed on paid administrative leave pending the outcome of the legal investigation into the shooting.
Per state law, investigators with the Denver Police Department and the 17th Judicial District Attorney's Office will investigate the incident.
Investigators will not release any additional details related to the shooting until 17th District Attorney Dave Young issues his criminal culpability review in the coming months.
Police are encouraging people with any possible information related to this incident to call Aurora detectives at 303-739-6113.