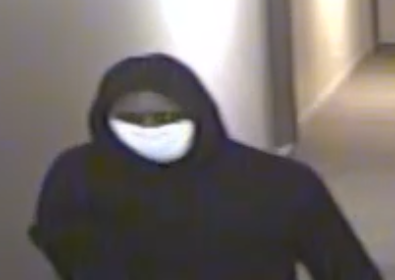 AURORA | Local authorities have increased the monetary reward available to anyone who provides information leading to the identification of a person wanted in connection to a fatal apartment fire in the city last moth.
Aurora police on Tuesday announced that a local fund sponsored by the Aurora Chamber of Commerce pitched in funds to bring the total reward to $5,000. The local branch of Crime Stoppers U.S.A. had previously offered their standard $2,000 reward for information that could lead investigators to identify the person wanted in connection to the blaze that killed one person Oct. 30.
Officials with Aurora Fire Rescue responded to a three-story building at 1600 Galena St. shortly before 12 a.m. Oct. 29 after receiving reports of people trapped inside the structure. Firefighters eventually extricated multiple people from the building, though people were seen leaping from windows in an effort to escape the flames, according to tweets from the local fire department.
A total of 13 people were treated for injuries as a result of the fire, and five were taken to a local hospital for treatment.
The person that eventually died as a result of injuries sustained in the fire has yet to be identified by the Adams County Coroner's Office. No press release has been published to the office's website, and emails sent to officials within the department were not immediately returned.
Nearly five dozen people were displaced from their homes as a result of the early morning fire.
Authorities with Aurora Fire Rescue have released security camera footage of the person wanted in relation to the incident. It's unclear how the man is related to the blaze.