AURORA | A 35-year-old Aurora man has been sentenced to life in prison without the possibility of parole for shooting and killing his sister's boyfriend more than three years ago.
An Arapahoe County District Court judge last week sentenced to Travon Sanders to the statutorily required life sentence after a jury convicted him of first-degree murder earlier this summer, according to the 18th Judicial District Attorney's Office.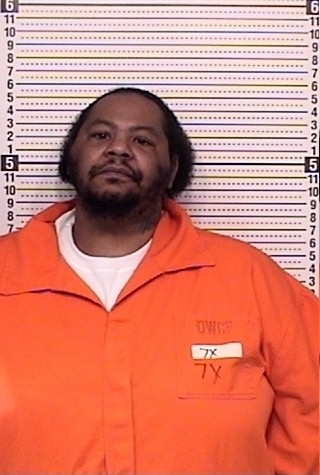 Jurors determined that Sanders shot and killed 35-year-old David Washington in a home they were both occupying near the intersection of Sable Boulevard and East Colfax Avenue the evening of March 16, 2018.
The home belonged to Sanders's mother, and Washington was dating Sanders's sister.
Sanders eventually told police Washington regularly did things to "punk" him, and the day before the shooting Washington "shoulder checked" Sanders in the home's kitchen, according to an arrest affidavit filed in 2018. He said he was angry that Washington hadn't said "excuse me" or apologized.
Sanders said nothing to Washington before shooting him twice, including once in the face, with a .380-caliber handgun, records show.
"The defendant acted out of jealousy and resentment when he murdered Mr. Washington in cold blood," Senior Deputy District Attorney Kristina Hayden said in a statement. "We are thankful that Mr. Washington's family has the justice they so deserve."
Sanders was arrested less than an hour after the killing about a quarter-mile from his home.
In interviews with police, he told investigators "he has been picked on all his life, that he has done nothing with his life, and that he hates his life," according to the affidavit.
Sanders's mother told police Sanders "has no job, no friends, no girlfriend and he lives in the basement" of her home at 1323 Sable Blvd., according to the affidavit.
After initially admitting to shooting to Washington in his initial conversations with Aurora police, Sanders eventually pleaded not guilty to the crime when he was arraigned in January 2019. The coronavirus pandemic delayed his trial for months.
Sanders faced several felony and misdemeanor assault charges over the course of the past decade, according to Colorado Bureau of Investigation records.
He is currently being processed at the Denver Reception and Diagnostic Center on Smith Road before being transferred to a state prison, according to Department of Corrections records.