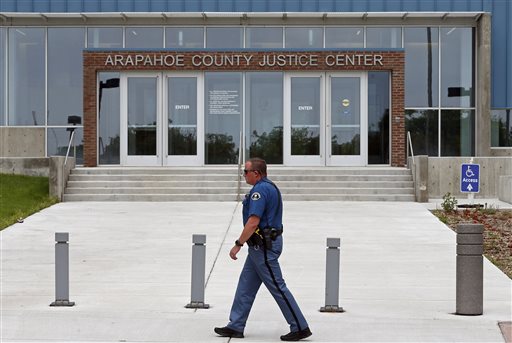 AURORA | Aurora's City Council expressed early support on Monday for a host of policy changes, including hiring another employee to help the U.S. Attorney's Office pursue crimes.
Councilman Dustin Zvonek said the proposal to hire one full-time attorney and appoint them as a special assistant to the U.S. Attorney's Office was made in response to statutory changes that make it tougher to prosecute crimes such as possession of a weapon by a previous offender outside of federal court.
"This (intergovernmental agreement) … will put a tool in our toolbelt allowing us to federally prosecute these felons in a way that the state law now does not allow us to do," Zvonek said.
Under the terms of the proposed IGA, the locally-hired assistant would help the U.S. Attorney's Office prosecute crimes in Aurora. No council members objected to the proposal.
However, a majority opposed another proposal to fund two more assistant district attorney positions in the 18th Judicial District to help prosecute violent crimes, specifically those addressed by the Regional Anti-Violence Enforcement Network.
"The rising rates of violent crime of course have been really alarming," said Assistant District Attorney Tom Byrnes. "The proposal would be to increase our ability to assign prosecutors from the 18th particularly to work on the RAVEN cases."
Funding the two attorneys' jobs would cost the city up to $275,000 per year, according to a draft IGA between the DA's office and the city. Mayor Mike Coffman and others questioned why the city was being approached for funding before counties.
"I'm really disappointed," Coffman said. "This is the responsibility of county taxpayers, and it is unprecedented to go to a municipality and to ask for a municipality to fund what are the counties' responsibilities."
Coffman opposed the deal, along with council members Alison Coombs, Angela Lawson, Juan Marcano, Ruben Medina and Crystal Murillo.
Byrnes ultimately agreed to approach the counties within the 18th Judicial District and see if funding could not be secured there before the city made a commitment. Council members did not oppose a suggestion by Councilmember Francoise Bergan that the city write a letter urging the counties to chip in.
Aurora lawmakers also signaled support for a city owned car impound lot to ease storage fees currently imposed by private tow lot companies on car-theft victims. City Council members also supported a measure that would experiment with vehicle-based photo-radar speeding stations placed in neighborhoods.