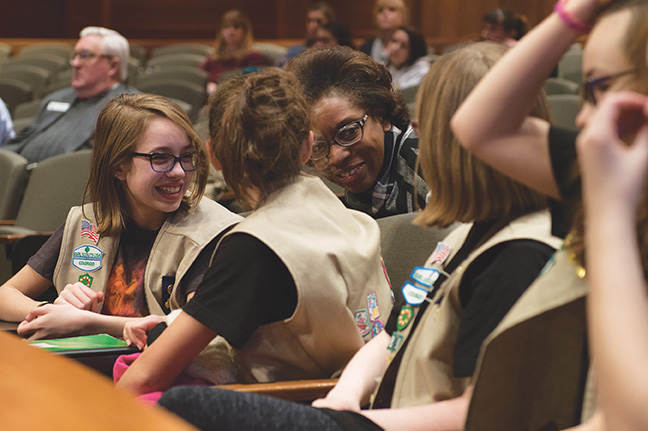 AURORA | A city law banning smoking or vaping in a car when a juvenile is present that was ushered with the help of an Aurora Girl Scouts troop will no longer be on the books, beginning in February.
The ordinance, which narrowly passed in February 2018, was approved with a sunset provision, allowing the city council to decide whether to continue enforcing the law, which came with a $150 fine or community service. 
City council members declined to consider extending the law any longer during a study session on Monday, though they did praise the Girl Scouts who worked on the ordinance.
City staff say in the time since the law existed Aurora police only gave out one warning for the offense.
Former council member Charlie Richardson, also the former city attorney, worked with the local Girl Scouts to draft the ordinance, which was approved with five council member votes and a tie breaking vote from former Mayor Steve Hogan. The troop worked on the ordinance in an effort to with a Silver Award, the highest award a Girl Scout Cadette can earn. 
The measure drew sometimes intense debate from the body, which then was made up of several different members. 
"If somebody can't put cigarettes down long enough… maybe they should put their kids up for adoption," said former Mayor Bob LeGare, who was an at-large council member at the time.
Council members who didn't vote for the measure then cited personal liberty as the driver for their "no" vote. 
"I had no idea we had so many libertarians," Richardson said during debate.
In 2018, troop leaders Kristen Batcho and Michele Malchow told the Aurora Sentinel they were first surprised by the scope of what the troop of five wanted to accomplish. 
The girls said they wanted to help other kids who might not have a say in riding in a car with a person who is smoking or vaping.