AURORA | Aurora fire officials contained two large fires over the weekend as the state grapples with increasing drought conditions.
Local firefighters responded to a fire at the Red Sky Condominiums on East Second Avenue at approximately 8 a.m. Aug. 8, according to Sherri-Jo Stowell, spokesperson for Aurora Fire Rescue.
About 30 people were displaced from their homes after two units in the multi-family structure caught fire and five others were damaged by smoke and water, officials said.
A local branch of the American Red Cross is providing temporary housing to residents who were unable to return to their dwellings.
No injuries to residents or firefighters were reported.
A cause of the fire remains under investigation.
Some eight hours later, firefighters battled a large brush fire near Fitzsimons Parkway and Scranton Street beside the Sand Creek Regional Greenway trail.
A pilot leaving Denver International Airport later reported the large fire after seeing a plume of smoke Saturday afternoon. The blaze covered approximately two acres. No structures were burned and no injuries were reported.
Last week, federal drought monitors determined that 100% of the state is abnormally dry for this time of year. Just more than a quarter of the state, primarily along the southern border with New Mexico, is experiencing an extreme drought.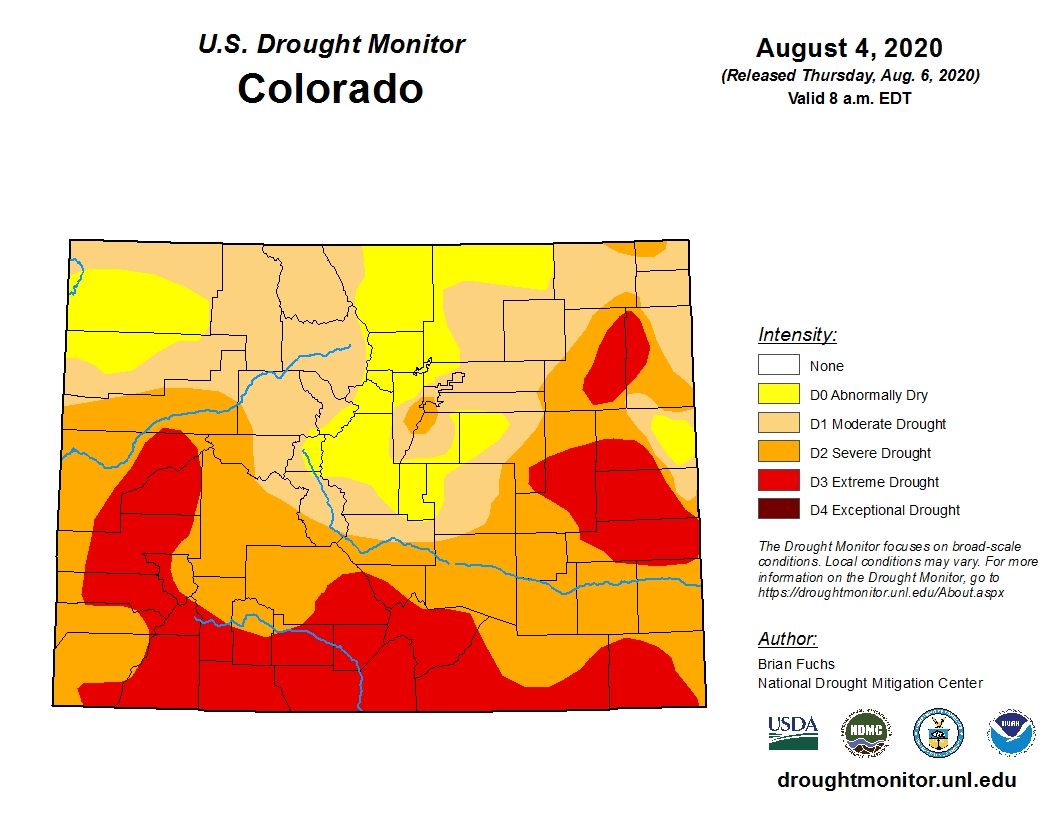 "We've been responding to outside fires pretty consistently," Stowell said. "Conditions are really, really dry."
The city imposed a stage one burn ban on May 26, primarily to curb fireworks use in Aurora. The use of certain small fireworks is legal from the second half of June through July 4 each year.
The burn restrictions remains in place, and any use of fireworks in the city remains illegal.