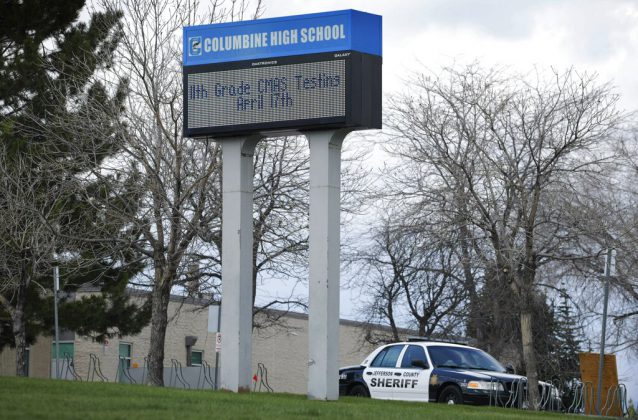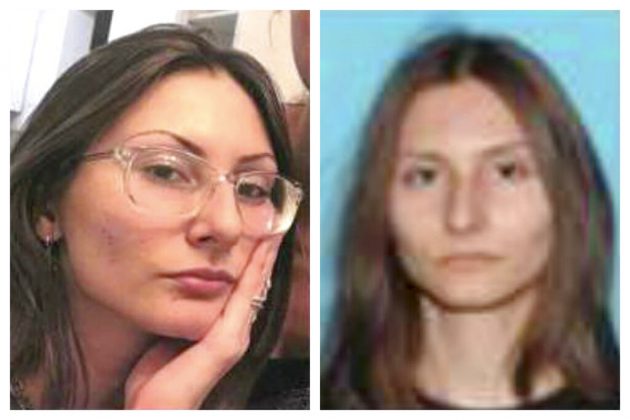 AURORA | A proposed federal law from Aurora Democratic Congressman Jason Crow would ban immediate, over-the-counter sales of rifles and shotguns to buyers in states where they do not live. 
Crow said the law closes a loophole "that allows purchasers to immediately obtain rifles and shotguns, but not handguns, when traveling out-of state."
Crow has positioned himself to be a vocal proponent of gun-control legislation. Shortly after news of a school shooting in Highlands Ranch Tuesday, inside his congressional district, Crow spoke out against elected officials offering "thoughts and prayers" to shooting victims and their families.
"It is not enough to send thoughts and prayers. It is empty. It is weak, and it does an injustice to our children who are on the front lines of this violence," he said. "We must pass common-sense gun violence laws and ensure we are preparing our educators and law enforcement with the tools and resources necessary to create a safe and welcoming environment. This must stop."
Plans for this new congressional bill have been in the works for weeks, Crow officials say.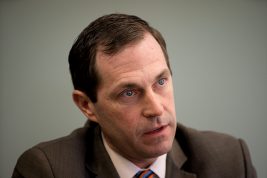 The proposed same-day gun legislation comes nearly a month after Sol Pais, a Florida woman traveled to Colorado, bought a shotgun and killed herself, as police across the Front Range sought her for unspecified threats to local schools the FBI deemed as credible. Law enforcement said she was "infatuated" with the Columbine High School shooting. She traveled to Colorado just days before the 20th anniversary of the shooting.
The threats caused most Front Range schools to cancel school as law enforcement searched for Pais.
"Deserai (Crow's wife) and I, like hundreds of thousands of parents, found our kids at home that day. We had to have a conversation with our children about what was happening," he told The Sentinel. "I told my 6-year-old daughter the story and kinda of struggled through it like most parents, because it's not an easy conversation to have."
Crow said his daughter then asked if they could lock the doors of their house to keep them safe.
Crow said he believes the bill would have prevented the sale of the shotgun to Pais.
While the Bureau of Alcohol, Tobacco, Firearms and Explosives maintain that the gun Pais bought in Colorado was obtained legally, there have been questions from gun control advocates who point out that Pais, who was 18 years old, could not have bought the gun in Florida, where the legal age to buy a shotgun is 21 years old. Federal law mandates that a person purchasing a shotgun or rifle in a different state must meet the state laws of the state where they live and the state they are purchasing the gun.
"Colorado gun dealers shouldn't be in the position to interpret gun laws in 50 states," Crow said. "What this (bill) does is say that the purchased gun  has to be sent back to the state of residence of the buyer." 
Once the gun is sent to a gun dealer in the state the buyer is a resident of, they would have to meet all of that state's applicable gun purchasing laws, too.
Crow's proposed law would maintain the same exceptions for "sportsman-related scenarios" that are currently in place for handguns that are bought by out-of-state residents. Under the legislation, a seller could still transfer a shotgun or rifle to an out of state buyer, but the firearm would have to be sent to licensed dealer in the buyer's state of residence. The buyer would then have to go through the appropriate background checks.
At a vigil for the victims of the STEM High School shooting in Highlands Ranch Wednesday night, Crow again echoed his call for stricter gun laws. He and Sen. Michael Bennet spoke at the event.