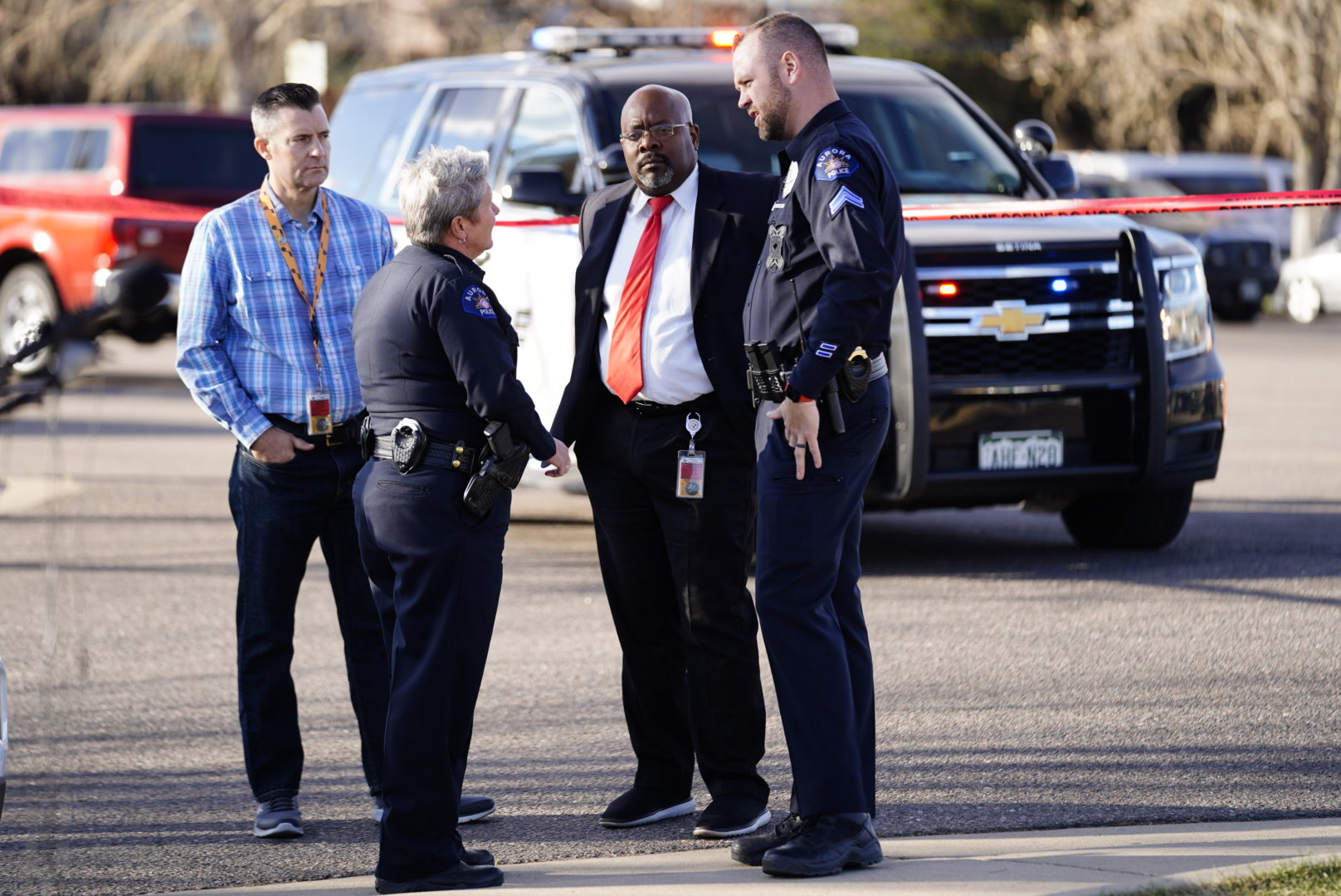 AURORA | Aurora Public Schools will have increased security and closed campus lunches for the rest of the semester following two shootings on or near school campuses the week before Thanksgiving break.
A shooting at Nome Park across the street from Aurora Central High School on Nov. 15 wounded six students. Two 15-year-old boys have been arrested in connection with the incident.
On Nov. 18, a shooting in the parking lot of Hinkley High School wounded three students, and three 16-year-old boys have since been arrested. 
In a weekend announcement, district superintendent Rico Munn said that APS schools will have increased security when students return, along with extra mental health resources.
"I know that many of you likely have safety concerns after the recent incidents involving gun violence near Aurora Central and Hinkley high schools," Munn said in a letter to district families. "Please know that the safety of our students and staff is always our top priority."
The Aurora Police Department will be providing increased security around campuses, and beginning Monday high school students will not be able to leave school grounds or go into the parking lot during the day, including at lunch. The restrictions are intended to decrease the number of unsupervised students outside school buildings, the letter said. This will continue through at least the end of the fall semester.
Exceptions include students leaving for school activities, being picked up by a parent/guardian or students going off-campus for classes at the Community College of Aurora or Pickens Technical College.
Counseling support will be available at all schools, and parents can request their student be seen by a counselor by contacting their school's front office, the letter said.
The district is working with APD as it investigates the shootings, Munn said. Currently, police do not believe the two shooting incidents are linked.
Students are encouraged to report any safety concerns or threats to a trusted adult, or anonymously through Safe2Tell at 1-877-542-7233.