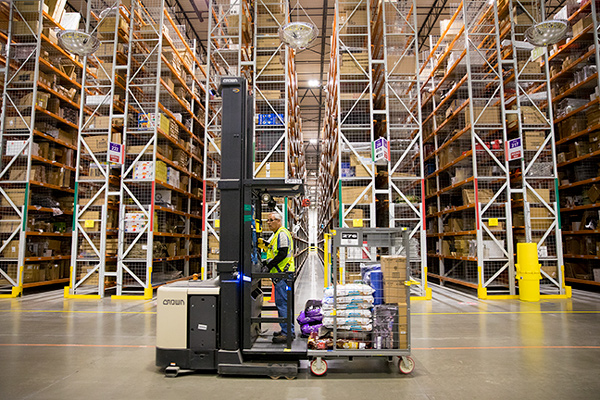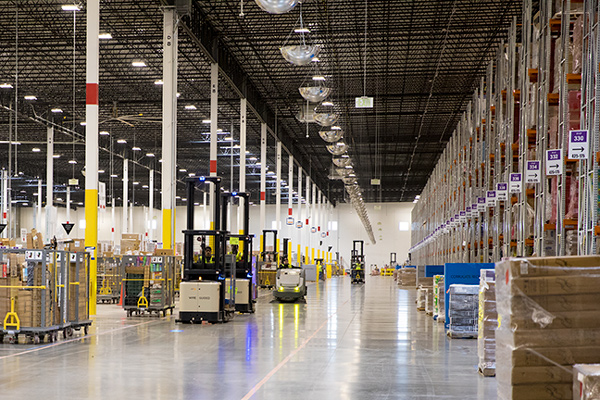 AURORA | A massive Amazon warehouse in northeast Aurora has become the latest commercial structure in the city to play host to an outbreak of COVID-19 after nine workers there tested positive for the virus, according to information released by the state health department Wednesday.
The outbreak at the so-called sortation facility at 19799 E. 36th Ave. was confirmed to the state Department of Public Health and Environment May 27, according to updated state data.
The 452,000-square-foot warehouse opened in the Adams County portion of Aurora in 2016 and employees about 1,000 people.
In an emailed statement sent late Thursday, Amazon spokeswoman Anne Laughlin said the current outbreak only involves three staffers, all of whom are currently self-quarantining. The remaining six people outlined in the state's numbers tested positive for the virus more than two weeks ago and have since returned to work.
"This involved just three individuals, two of whom live together, and all three are quarantining at home with full pay," Laughlin wrote in a statement. "Our top concern is ensuring the health and safety of our employees, and we expect to invest approximately $4 billion from April to June on COVID-related initiatives to get products to customers and keep employees safe. This includes spending more than $800 million in the first half of the year on COVID-19 safety measures, including implementing over 150 significant process changes—from enhanced cleaning and social distancing measures to new efforts like disinfectant spraying."
Worldwide, Amazon has doled out more than 100 million masks, 34 million gloves, 48 million ounces of hand sanitizer, 93 million sanitizing sprays and wipes, among other precautions, to curb viral spread, according to statistics provided by the company.
There are currently more than 220 active outbreaks of COVID-19 at a slew of detention facilities, nursing homes, stores and manufacturing hubs across Colorado. The state health department defines an outbreak as two or more confirmed cases of COVID-19 in a facility within a single two-week period.
Aurora's Cherry Creek nursing Center on East Hampden Avenue remains a viral hotbed, according to the latest state data. As many as 33 people have died at the elder care facility, with 68 residents and 44 staffers confirmed to have the virus. Nearly 30 additional residents and workers are believed to have contracted COVID-19.
The JBS meatpacking plant in Greeley remains the most lethal work environment in the state in terms of COVID-19, according to the state data. More than 260 workers at the facility have contracted the virus, though the total number of cases has dipped slightly in the past week. Six staffers at the facility have died.