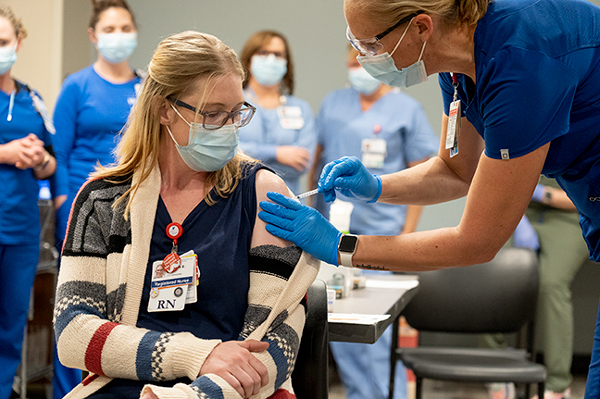 Most people would agree 2021 was a year few ever imagined, even after a year so much like it before.
In Aurora, the year was dominated by the pandemic and contentious news about a police department under fire.
Just days after the nation stepped out from under what has yet to be officials defined as a failed coup or ham-handed insurrection, the mood of Americans began riding waves of emotion as volatile as the torrents of the pandemic across 2021.
Despite the relentless pounding by the pandemic, extreme weather and never ending political chaos, local controversies continued to draw big headlines all year long.
Here are some of the many stories from 2021 that defined year two of the pandemic,
but stories that most likely shape 2022 as well.
Fallout, reform, tumult bear down on Aurora Police Department
The past year brought a perpetual stream of turmoil to the Aurora Police Department,  following damning investigations, indictments of officers, incendiary arrests caught on video and an exodus of staffers that has left the remaining workforce strained and weary. 
The death of Elijah McClain continued to draw attention to the local agency due to multiple reports from private consultants and the state that fiercely admonished how the department handled the unarmed Black man's arrest in 2019. 
The fallout from McClain's death culminated in September with homicide charges filed against the Aurora police officers and fire paramedics who detained, restrained and sedated the massage therapist as he was walking home from a convenience store more than two years ago. 
The city in November agreed to pay the members of McClain's family $15 million to avoid a prolonged civil lawsuit. It is believed to be the largest payout related to police brutality in Colorado history.
Shortly after the state grand jury decision was made public, the state attorney general mandated a consent decree with the local police department that will pile on additional oversight to the beleaguered force for years to come. 
Slated to be in place for up to half a decade, the document outlines a slew of amendments to the city's current policing policies surrounding training, stops, use of force and record keeping, with a series of deadlines set over the next two years. 
A so-called "consent decree monitor," paid for by the city, will oversee the process of instituting the changes outlined in the report. The monitor will update the state on the status of the agreement and ongoing changes to policy. If any disputes arise, a judge will be asked to be the final arbiter. 
The new monitor will operate separately from a forthcoming independent monitor's office in the city that will be tasked with serving as an ombudsman for local civil service staffers. City council members agreed to pay three new workers $442,779 to create and run the new office, though details on what the entity may look like remain scant.
Weiser's decree was the upshot of a year-long investigation that looked into the patterns and practices of Aurora first responders. The results of the probe were announced in September, including evidence that Aurora police use force against people of color about 2.5 times more than on their white counterparts, and local officers arrest black residents about twice as much as whites. 
Consultants hired by the city presented similarly problematic findings to local leaders earlier this year. 
The external condemnation of Aurora police is underpinned by the exit of more than 100 officers in 2021, which is far and away the highest number of departures from the force in a calendar year.
At least 108 officers have left the ranks of Aurora police in 2021, a jump from last year's previous record of 87 exits. About 60 officers left the department in both 2018 and 2019, statistics show. 
Departing staffers and law enforcement hawks have pointed to police reform legislation passed in 2020, sinking morale and insufficient leadership in their reasons for leaving. 
That latter point was crystalized in late September when union members voiced their lack of support for Chief Vanessa Wilson.
Members voted 442 to 16 against Wilson, with the majority responding "no" to the question: "Do you feel confident in the leadership of Chief Vanessa Wilson?," according to Doug Wilkinson, head of the Aurora Police Association.
Wilkinson, who has been with the department for 19 years, has since been placed on administrative leave after staffers accused him of sending a vexed email to his union members following the announcement of the consent decree in November. 
"To match the 'diversity' of 'the community' we could make sure to hire 10% illegal aliens, 50% weed smokers, 10% crackheads, and a few child molesters and murderers to round it out. You know, so we can make the department look like the 'community,'" Wilkinson wrote in the email. 
Both Wilson and City Manager Jim Twombly have repeatedly underscored the ongoing reform efforts in the city, including ongoing consultations to reform the city's civil service commission and recruiting efforts, but both leaders have said that forging trust with the community will take time. 
"We are considering all recommendations and what they are designed to accomplish for this community," Twombly said in a statement after the McClain settlement was formally announced. "We have already implemented some of them, and will continue on that path," Twombly said. "While some of the recommendations may not be immediately actionable by the city alone, we are going to do everything we can to rebuild the public's trust and respect."
As December rolled in, a modified slate of city council members agreed to award $8,000 "retention" bonuses to about 700 police officers in an attempt to keep others from leaving. The move came among tweets and letters to the city manager, passed by resolution and on the way to police wallets in two $4,000 installments next year.
— QUINCY SNOWDON, Staff Writer
Prosecutors accuse retired Aurora police sergeant of helping suspected pipe bomber hide evidence
Following a series of bomb blasts near Quincy Reservoir in late 2020, authorities in March accused a retired sergeant with the Aurora Police Department of helping an admitted pipe bomber cover his tracks after he detonated a homemade incendiary device in a residential neighborhood, court documents revealed.
Aurora police arrested former APD sergeant Curtiss Christensen, 69, during a traffic stop near East Hampden Avenue and East Hampden Circle on March 3 for his suspected, ancillary role in a bombing at 18294 E. Mansfield Ave. in Aurora on Christmas Day 2020.
Christensen was subsequently charged with a trio of felonies: illegal purchase of a firearm, tampering with evidence and accessory to a crime, court records show.
Investigators said Christensen assisted the alleged bomber, 43-year-old Scott Campbell, by helping him get rid of the car he used to transport the bomb and urging him to dispose of other evidence before authorities could seize it.
Records show that Campbell, who has used the alias "Soupy," texted a friend in the early morning hours of Christmas Day 2020: "I was thinking about maybe going to blowing some s*** up a little bit later want me to text you?"
At about 5:10 a.m. that morning, residential surveillance footage showed a car and trailer — both of which were later linked to Campbell — pass by the home of a 73-year-old woman, court documents show. The driver was seen dropping an object out of the vehicle's window about 10 seconds before a large explosion sent shrapnel into the older woman's front door and kitchen.
Ten days later, a nearly identical bombing occurred near 4632 S. Pagosa Circle, sending debris through a 28-year-old woman's bedroom window. Additional surveillance footage obtained by police showed a driver dropping another ignited device out of a vehicle's driver side window moments before an explosion.
Police identified Campbell as the suspected bomber by finding his DNA on the metal explosive materials that shot through residents' windows.
During his arrest, authorities found copious bomb making supplies in Campbell's garage and bedroom, including gunpowder, magnesium and aluminum powder, hand-written notes outlining how to construct bombs, half-made explosives and an AR-15 rifle, according to court records.
Campbell has since been charged with eight felony counts, including attempted first-degree murder with extreme indifference, arson and possession of an incendiary device. He remains detained at the Arapahoe County jail in lieu of posting a $1 million bond, county records show.
The blasts damaged a total of three homes, though no injuries were reported, Aurora Fire Rescue reported in January.
Christensen was set to be arraigned Dec. 10. Campbell is slated for a jury trial in February.  
— QUINCY SNOWDON, Staff Writer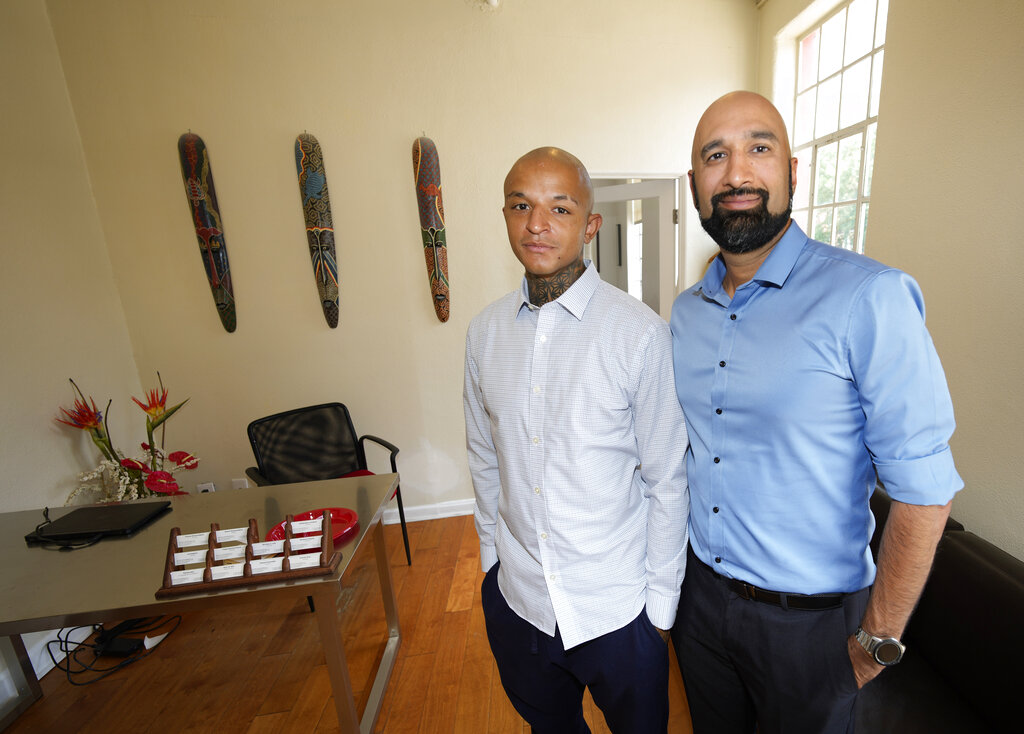 Aurora officers charged following violent arrest of Black man
Two former Aurora police officers were charged in Arapahoe County court this summer after body camera footage showed a local cop strangling, pistol-whipping and repeatedly threatening to shoot an unarmed man in the 3100 block of South Parker Road on July 23.
Former Officer John Haubert was charged with attempted first-degree assault, second-degree assault, felony menacing, official oppression and first-degree official misconduct in connection with the arrest of Kyle Vinson, which was precipitated by a trespassing call in a commercial parking lot. Haubert later resigned from the department.
Video of the encounter showed Haubert straddle Vinson while striking his head with his gun more than a dozen times, creating multiple gashes around his face and head. 
As the struggle continued, Haubert put his hands around Vinson's neck for at least 39 seconds. Haubert repeatedly threatened to shoot Vinson and told him to stop resisting, even though Snow determined: "It did not appear that Mr. Vinson had made any attempts to fight Officer Haubert."
Through labored breathing, Vinson told Haubert "you're killing me" and repeatedly asked the officer not to shoot him.
Vinson has since retained the same law firm who has represented the mother of Elijah McClain to represent him in ongoing legal proceedings. 
Another officer who was present during the encounter, Francine Martinez, was fired from the department weeks later following an internal affairs investigation. She's since been criminally charged with failing to intervene and failing to report use of force.
Haubert was scheduled for a disposition hearing on Dec. 6. Martinez was set for a pre-trial conference a week later. 
— QUINCY SNOWDON, Staff Writer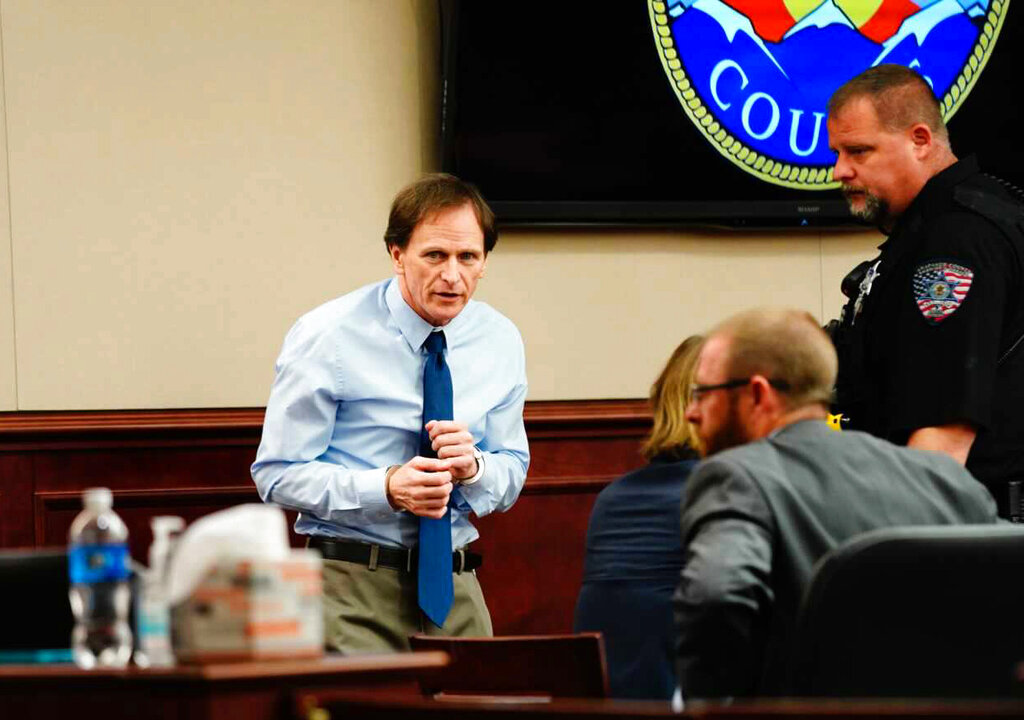 Aurora hammer murderer gets three life sentences for 1984 killings
After numerous false leads, decades of genetic testing and the brief threat of a legal stalemate, an Arapahoe County judge in August sentenced 61-year-old Alex Ewing to three consecutive life sentences for the brutal murders of three members of an Aurora family nearly 40 years ago.
Judge Darren Vahle sentenced Ewing after two days of jury deliberation that followed a weeks-long trial this summer.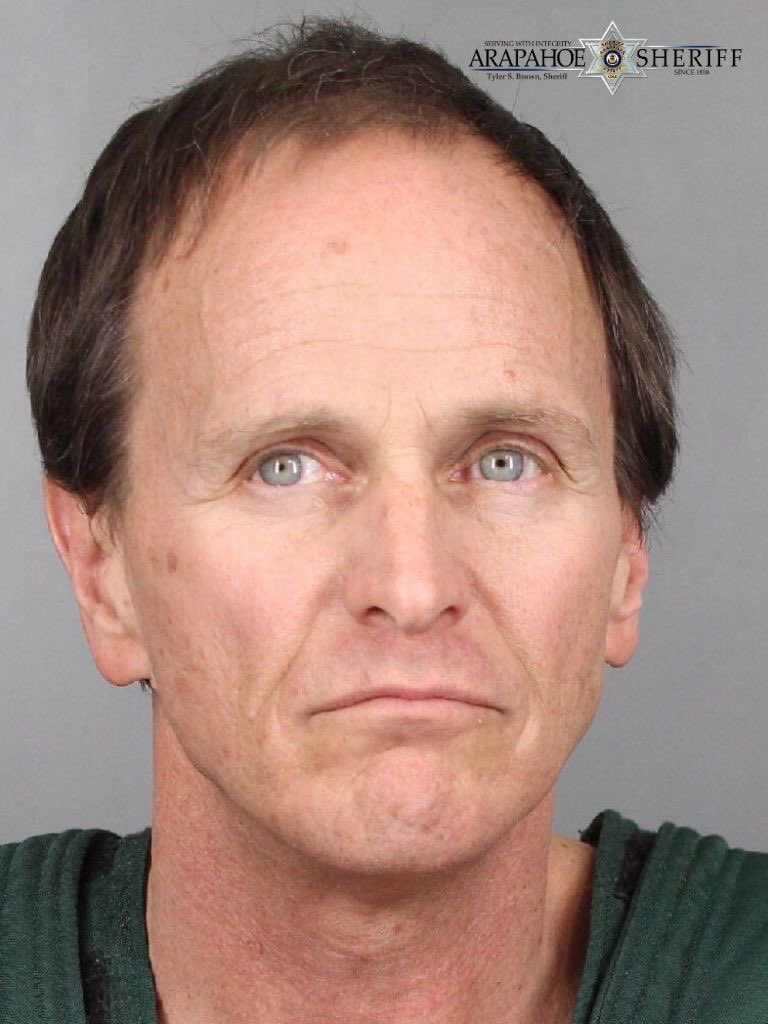 "Over a 12-day span, you inflicted an unspeakable orgy of violence," Vahle said. " … Your actions — and by imputation you in 1984 — are an abomination."
Jurors on Aug. 6 returned guilty verdicts against Ewing on six separate murder counts for the killings of 27-year-old Bruce, 26-year-old Debra and 7-year-old Melissa Bennett in January 1984. Authorities determined the Bennetts were bludgeoned to death with a claw hammer and that Melissa Bennett had been raped.
Following the gradual improvement of forensic testing, authorities used DNA preserved from the Bennett home to accuse Ewing of the murders in 2018.
Ewing had been incarcerated in Nevada since the summer of 1984 after he escaped there while being transported to Kingman, Arizona, from St. George, Utah, for a court appearance on attempted murder and burglary charges. While on the lam, he severely beat a woman and her husband with an ax handle in their bedroom near Henderson, Nevada, according to court records.
Prosecutors referenced several similar attacks in Colorado around the time the Bennetts were killed in which a person entered homes through open garage doors, beat occupants with a blunt object and raped women.
The statute of limitations prevented attorneys from pursuing charges in many of those cases, though Ewing was accused of murdering 50-year-old Patricia Smith in Lakewood a week before the Bennetts were found dead. Smith was found beaten, raped and covered in a "Winnie The Pooh" blanket in her home on Jan. 10, 1984.
A Jefferson County judge declared a mistrial in Ewing's Lakewood case this fall after his defense attorneys raised concerns over his competency.
— QUINCY SNOWDON, Staff Writer
Aurora abolishes city 'pink tax'
While a lot of policies met defeat this year because of a divisive city council, ridding sales tax on menstrual care products was not one of them.
"Period poverty is something that is an ongoing problem, not only in our country, but worldwide. And it's something that we're seeing here," now-former Aurora City Councilmember Allison Hiltz said of the measure, which removed sales tax costs when cashiers ring up tampons, menstrual pads, sanitary napkins, panty liners, menstrual sponges and menstrual cups at stores in Aurora city limits.
The exemption is expected to cost the city $230,000 annually. That's  about 0.025% of the city's $918 million budget. The city has carved out about 25 other sales tax exemptions for various goods and services since the 1960s, from insulin to internet access, prosthetic devices and newspapers. 
Denver approved a similar exemption for menstrual products in 2019. A statewide measure to do so failed in 2017.
— KARA MASON, Managing Editor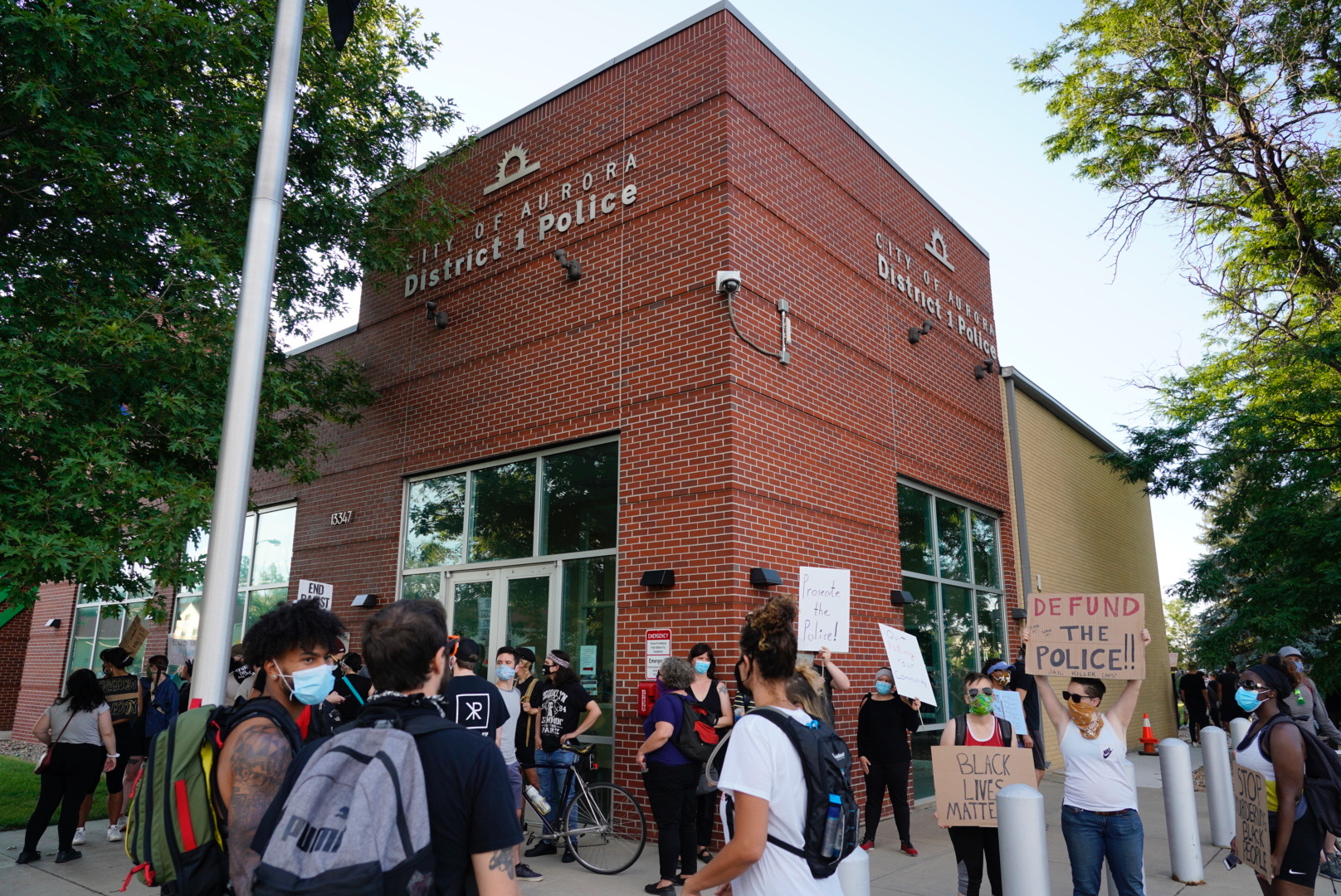 Charges dropped against Elijah McClain protest leaders
District attorneys in Adams and Arapahoe Counties this year dropped dozens of serious charges originally filed by their predecessors against several people who helped organize demonstrations against Aurora police in summer 2020. 
In Arapahoe County, District Attorney John Kellner dropped felony charges against one protester shortly after he was sworn into office in January, and abandoned several other serious allegations against three leaders from the Party for Socialism and Liberation in April. 
He dropped the dozen remaining counts filed against Joel Northam, Lillian House and Terrance Roberts in September, nearly a year to the day after his former boss, George Brauchler, slapped the trio with multiple felonies that could have resulted in decades of prison time. 
The district attorney for the Adams County portion of Aurora, Brian Mason, in May dismissed nearly two dozen additional charges against the group, including multiple felonies, filed last September by his former boss, Dave Young.
House, Northam, Terrance Roberts and two others were accused of coordinating, engaging in and inciting a riot outside of an Aurora police station on the University of Colorado Anschutz medical campus on July 3.
— QUINCY SNOWDON, Staff Writer
Ward II council member Nicole Johnston resigns 
Nicole Johnston, a tenacious advocate for people living near oil and gas activity, bringing more transparency to city elections and reforming the Aurora Civil Service Commission, said goodbye to her constituents, her seat in growing Ward II and Aurora altogether when she resigned this summer.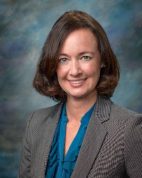 "As a single mom with three kids, I am so grateful for the support system I have had to help me balance home, school and city council responsibilities. Looking back, I wouldn't change a thing," she said in April when announcing her departure. "But looking forward, I now have an opportunity to bring the kids closer to their dad, who was deployed most of their childhood. Although we are no longer married, I want them to experience having two parents in the same city supporting them, and that's why I will be moving to Colorado Springs."
The resignation would have tremors that rippled through municipal politics all year long. 
The remainder of council members, evenly split among conservative and liberal factions, could not agree upon a replacement. For more than 150 rounds over the course of several weeks, members voted between Steve Sundberg, the bar and grill manager who went on to win the Ward II race in November, and Ryan Ross, a college administrator who had Johnston's endorsement. Ross opted not to run for election.
Eventually, the council agreed to disagree, violating the city charter via running out the clock and leaving the vacancy open until voters could elect a new member. 
Doing so meant major policy items like Mayor Mike Coffman's urban camping ban and Alison Coombs' climate change advisory group went, ultimately, undecided. A 5-5 split result tanks a proposal. Now, with a full city council, it's expected some of these proposals will return. Coffman vowed to return his camping ban after the beginning of the year.
— KARA MASON, Managing Editor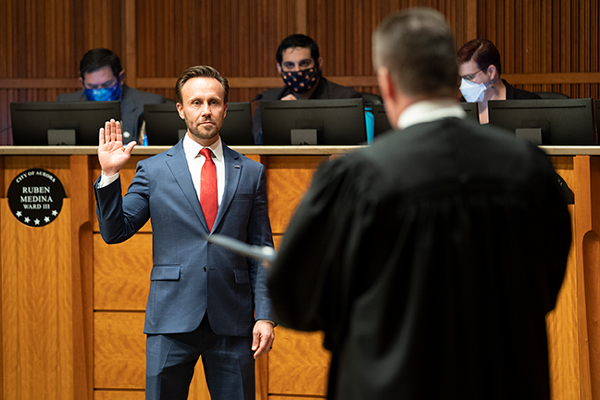 Aurora City Council swings right
The election of three new Aurora City Council members — Dustin Zvonek, Danielle Jurinsky and Steve Sundberg — put conservatives back in "control", as state GOP chairperson Kristi Burton Brown put it, in November.
Ward I incumbent Crystal Murillo was re-elected and Ruben Medina, who describes himself as a Democrat,  was chosen by voters in Ward III.
The new body will be tasked with important issues in 2022 such as continuing police reform work, addressing the growing homelessness  and affordability issues in Aurora and taking on new tasks the new electeds promised voters, like reducing crime and examining business-friendly policies. Zvonek has already gotten a jump start pitching a "red tape reduction" ad hoc committee. It passed a study session in December.
"I think that the citizens of Aurora have educated themselves and they've voted appropriately and recognized that they need to make a serious changing in this city," said Marc Sears, head of the Aurora Police Department's primary labor union. "And I'm proud of the community for voting the way they did and getting the result that we got."
Sears added that the new composition of the council could pave the way for further personnel shakeups among the department's top brass.
"I would say there is a stronger potential for movement at our command level than I've ever seen before, especially after talking to these candidates, or now these selectees."
So far, the new body has approved bonus pay for police.
The election was one of big spending. Colorado Rising State Action, which dumped more than $600,000 into a group called "Aurorans for a Safe and Prosperous Future" focused on electing conservative members of city council. 
The Working Families Party — which endorsed left-leaning candidates — spent more than $20,000 leading up the election and collected more than $40,000, according to city campaign finance reports. Conservation Colorado spent over $30,000 on Aurora races.
— KARA MASON, Managing Editor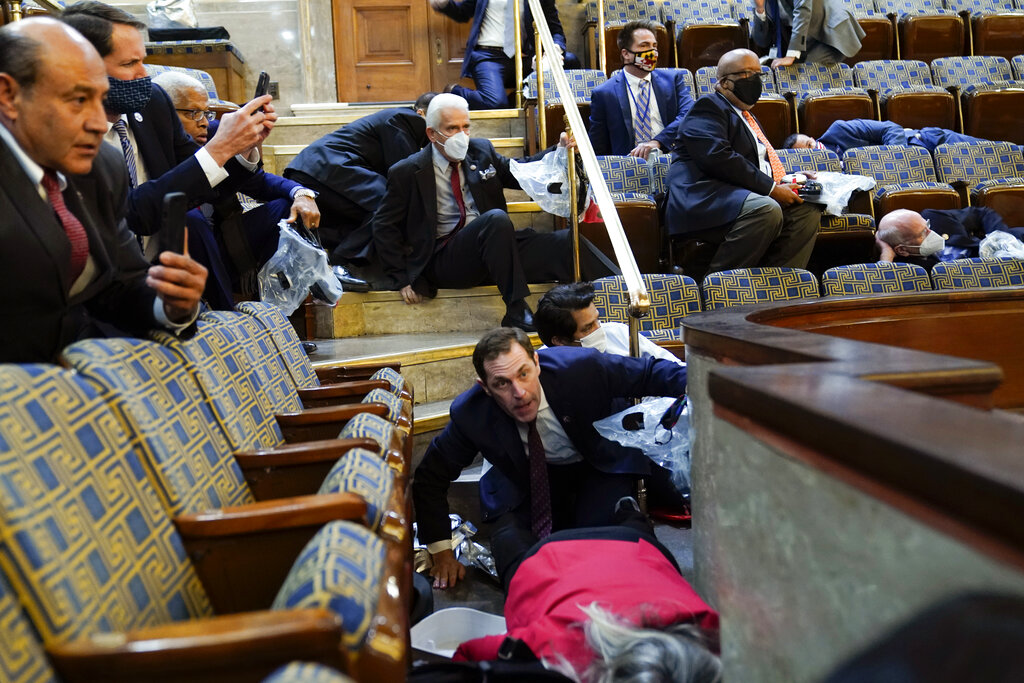 Crow caught in House chamber during insurrection 
On Jan. 6, Aurora Congressman Jason Crow said he was ready to physically fight his way out of the House chambers as a Trump-induced mob stormed the Capitol.
"Those who rioted and stormed the Capitol need to be brought to justice and fast," he said two days after the insurrection. "America and the world need to see hundreds if not thousands of photos of people being led away in handcuffs." 
To date, 727 people have been charged with criminal action for their involvement in the riot, which killed five people, including a Capitol police officer.
Crow was inside the House Chambers with about 20 other lawmakers when the doors had to be barricaded from the mob. Crow, a former Army Ranger who served in Iraq and Afghanistan, helped fellow members of Congress remove pins identifying them as elected officials, moved people away from doors and grabbed a pen for defense. 
In the days following the attack, Crow called for an investigation, impeaching former President Donald Trump and more mental health services be available to those involved in the attack.
"I haven't felt that way in 15 years," he said. "When I was doing that work (in the military) it was my job. I wasn't mentally and emotionally ready to be put in that position as a member of Congress in the U.S. Capitol in 2021."
— KARA MASON, Managing Editor
People with prior felony convictions now OK to take office 
While Aurora advocate Candice Bailey had an unsuccessful bid for an at-large seat on the Aurora City Council this year, her campaign did have an ever-lasting impact on the city.
More than two decades ago, Bailey was convicted of second-degree assault at the age of 22, according to the Colorado Bureau of Investigation. She was also convicted of various misdemeanors in the 1990s and early 2000s. That felony conviction barred Bailey from running for city office.
The ACLU took up Bailey's case earlier this year, claiming the city rule — which appears in the city code and in the charter — violates the State Constitution. 
To remedy the claim, the city changed the city code, but only voters have the right to change the charter. Special counsel Gerlad Dahl told local lawmakers in August that changing the code was an acceptable first move.
Bailey went on to run for an at-large seat. She trailed behind fellow progressive John Ronquillo. Conservatives Danielle Jurinsky and Dustin Zvonek won the two vacant seats.
— KARA MASON, Managing Editor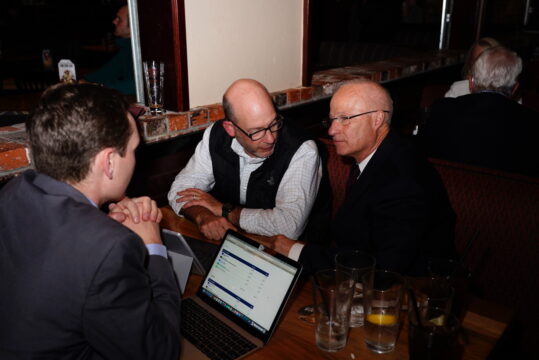 Coffman wins campaign finance challenge
A judge said this year that the City of Aurora had to change its campaign finance rules, which were modeled after state and federal law, after Mayor Mike Coffman challenged the new laws for being unconstitutional.
The lawsuit, which was filed in March on behalf of Coffman by the conservative-leaning Public Trust Institute law firm, argued that parts of local campaign finance laws violate free speech, though drafters of the law say that wasn't their intent.
In the lawsuit, Coffman argued that a piece of the law that bans "coordinated expenditures" was too broad and that "if a committee uses any consultant, fundraiser or volunteer that is also used by another committee, then every expenditure of those committees is 'coordinated.'"
Coffman, while not up for election this year, is still considered a candidate by law because he still has an active campaign committee. That means he couldn't coordinate with other committees or candidates, notably, he previously said, Dustin Zvonek, Coffman's former Congressional press secretary, who is running for an at-large seat.
Drafters of the ordinance said Coffman's reading of the law wasn't their intent. Councilmember Juan Marcano previously told the Sentinel the goal of the law wasn't to step on the First Amendment, rather align local campaign finance law with state and federal rules.
After the ruling from Arapahoe County Judge Peter Michaelson, city council members reworked the campaign finance rules.
— KARA MASON, Managing Editor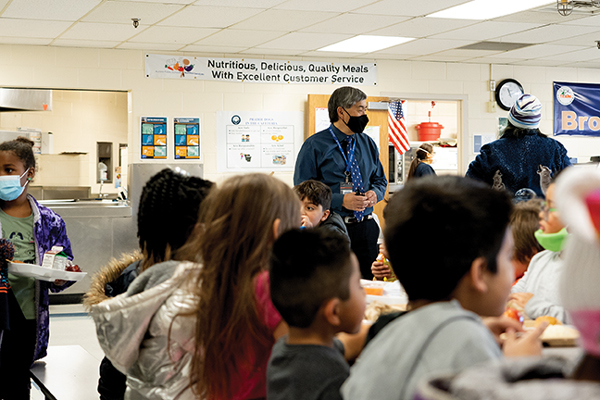 Staffing shortages plague schools, healthcare facilities
School districts and healthcare facilities both say they are struggling to hire enough staff to keep up with demand, putting added strain on existing employees.
If 60 licensed clinicians walked into the Aurora Mental Health Center tomorrow for a job, organization leadership says they could hire all of them and deploy more staff across the system, which is increasingly stretched thin as the pandemic wears on locals and decreased stigma has more people looking for help.
In mid-December there were 107 job openings on the center's website, the vast majority of which are clinical in nature. Like other mental health organizations across the state and country, Aurora Mental Health leaders say a staffing shortage is amid their biggest problems in providing care to a growing clientele.
In 2020, AuMHC documented 21,105 calls from people who weren't current clients. This fiscal year, that number grew to 22,499, which translates to about 433 calls per week. Of those, the center estimates 56% of people were initially served in immediate access programs and 44% in programs working on an advanced appointment basis.
The pandemic has significantly increased workload for staff, said CEO Kelly Phillips-Henry. And the cases staff are seeing are much sicker.
Schools are also experiencing a worker shortage, particularly of substitute teachers, many of whom are older and reluctant to return to teaching until the pandemic dies down further. Many teachers are also suffering from burnout due to the heavy demands placed on them over the last two years.
Some school districts have had to cancel school days because they were so short-staffed. At Aurora Public Schools, administrative staff have started working one day a week in school buildings to help pick up the slack.
"We're strained at all levels," APS Superintendent Rico Munn said. "Hopefully, this provides some level of support."
— CARINA JULIG, Staff Writer
Tri-County Health Department falls apart
After more than seven decades of collaboration, the Tri-County Health Department is disbanding over increasingly difficult to reconcile approaches to public health, leaving Aurora — a city of almost 400,000 people with land in Adams, Arapahoe and Douglas county — in an awkward position.
Douglas County voted to leave Tri-County in September after clashing with other members of the department over public health measures during the pandemic. Things came to a head in August, when the other board of health members overruled Douglas County's representatives to impose a mask mandate in all K-12 schools. A month later, Adams County voted to leave the department as well, and in December the Arapahoe County commissioners formally voted to leave. Tri-County may continue to exist as its own institution that provides services as a contractor to two or three counties, but its future is currently uncertain.
Some have also floated the idea of Aurora forming its own health department, like Denver, which would be a massive undertaking. If Aurora sticks with the county departments, health officials say the city will have to be assertive to guarantee that all its needs are met.
Whatever approach the counties take will lead into uncharted waters, as the dissolution of a health department this size has never happened before in Colorado.
"It's fair to say this is unprecedented," said Dr. John Douglas, Tri-County's executive director.
— CARINA JULIG, Staff Writer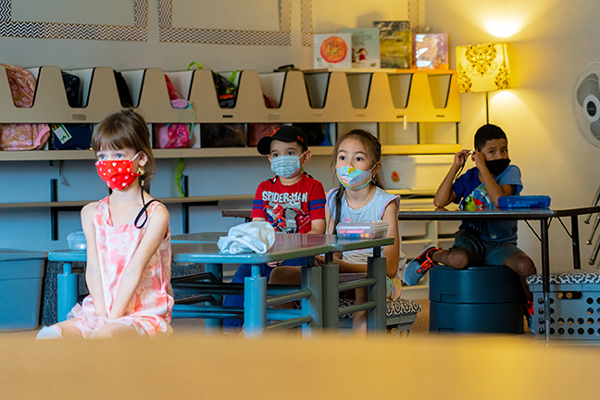 Local school districts returned to in-person learning
The previous school year saw districts going in and out of in-person learning as COVID-19 cases fluctuated across the region before a vaccine was available. By the end of the previous school year in spring, teachers were eligible to get the shot and students were able to finish up the year in person. Students returned to school in person in the fall, though contention over whether or not they should wear masks roiled local districts. After a back-and-forth, the Tri-County Health Department passed an indoor mask mandate for all teachers and students regardless of vaccine status that remains in place. Aurora Public Schools also required all of its employees to be vaccinated.
Though COVID is more manageable, districts are still confronting its many aftereffects. Test score results released this fall show that local students performed worse in statewide standardized tests this year than in previous years, and schools are dealing with more behavioral problems from students than pre-COVID. Two non-fatal shootings outside APS high schools the week before Thanksgiving also brought the problem of youth violence back to the fore. 
— CARINA JULIG, Staff Writer
School board election contention sweeps state
Normally staid school board meetings became hotbeds of dispute this summer and fall as parents vented their grievances about mask mandates and other COVID-19 safety procedures along with "critical race theory," something not taught in K-12 schools that became a catch-all term used to express frustration with how students were taught about race. While some parents claimed that districts' diversity education was harming students, others, including many parents of color, said that students of color were still facing discrimination in the classroom.
At the Cherry Creek School District, things came to a head during the school board election, with several conservative candidates running to shake things up on the board. One candidate, Schumé Navarro, ran on a platform opposing the mask mandate and critical race theory and sued the district for requiring her to wear a mask during on-campus debates. Navarro was in Washington D.C. during the insurrection at the U.S. Capitol, and was active on YouTube and other social media platforms, where she shared unfounded allegations that the 2020 election was stolen, along with other conspiracy theories. Another candidate, Jennifer Gibbons, was endorsed by controversial FEC United founder Joe Oltmann before rejecting his endorsement when asked about it by the press.
Ultimately, union-backed candidates Kelly Bates and Kristen Allan won both seats up for election, signaling that in Cherry Creek the culture-war message failed to galvanize voters, though it succeeded in neighboring Douglas County.
In APS, three new board members were elected to the seven-member board, and incumbent Debbie Gerkin was elected to serve a second term. Michael Carter, Tramaine Duncan and Anne Keke have now joined the board, and depending on their actions, could shift its trajectory. During the pandemic the board struggled with how to stick to its policies and how to work together, and was criticized by some for not focusing enough on student achievement. The board has a long list of issues to pay attention to, including reversing learning loss from the pandemic and overseeing the implementation of Blueprint APS, the district's building plan. New candidates were thrown in the deep end when dozens of parents and teachers showed up at their first meeting to protest the planned closure of Sable Elementary.
— CARINA JULIG, Staff Writer