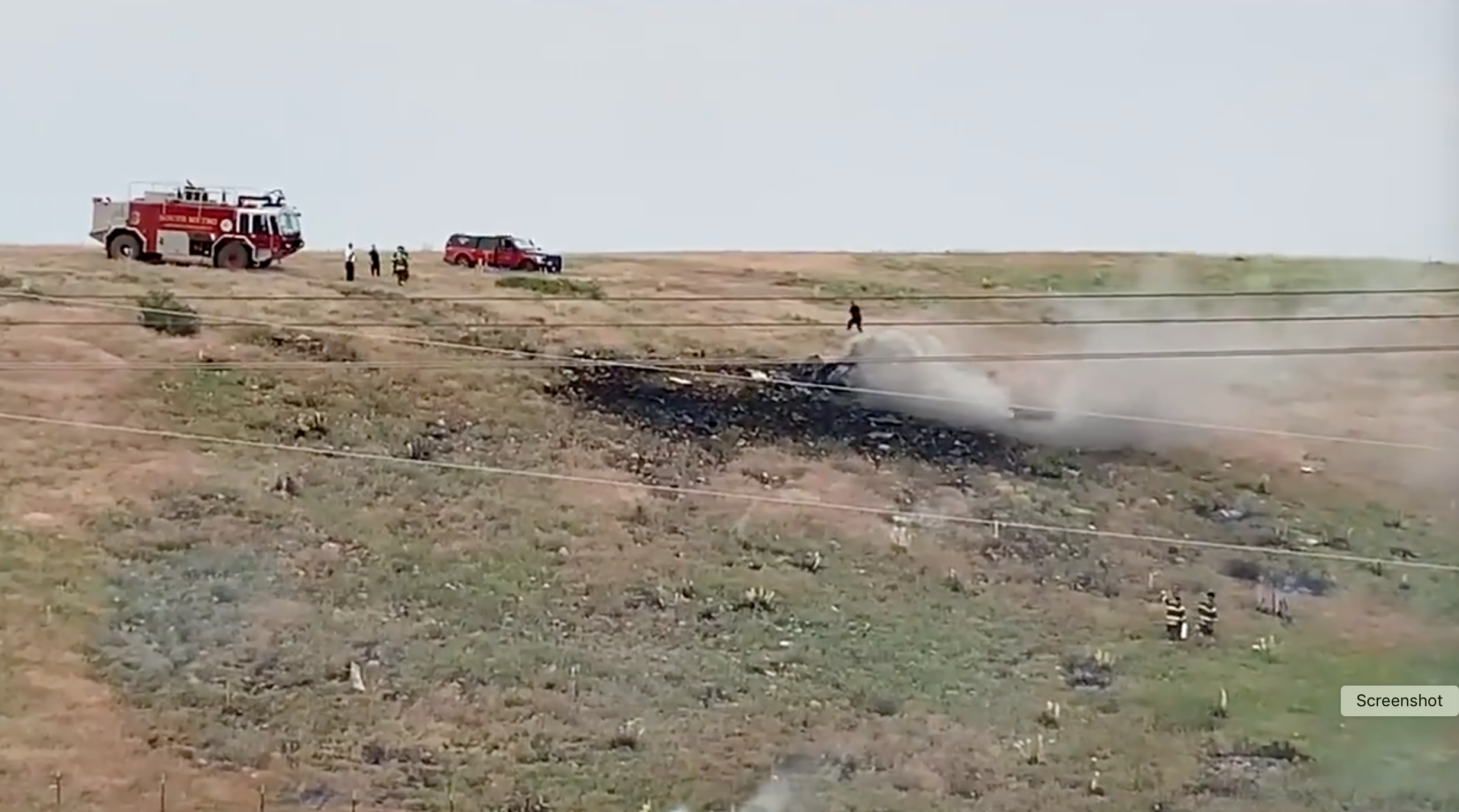 DENVER  | Two people and a dog were killed when the single-engine propeller plane they were in struck an electrical line and crashed south of Denver, sparking a small brush fire.
The plane went down in a large open space south of Centennial Airport in Douglas County on Wednesday afternoon, . Kim Spuhler, a spokeswoman for South Metro Fire Rescue, said investigators are trying to determine where the plane took off.
Investigators initially reported that one person died in the crash but later determined an additional person and a dog were also onboard. The victims' name and ages have not been released.
Fire crews and sheriff's deputies were dispatched to the scene after multiple reports of a black column of smoke. They were able to get the brush fire under control with the help of helicopter airdrops.
"A fire is always a concern, especially with jet fuel, but luckily it didn't catch and we were able to contain it," Spuhler said.
The National Transportation Safety Board is investigating the crash, which involved a Lancair Evolution plane.