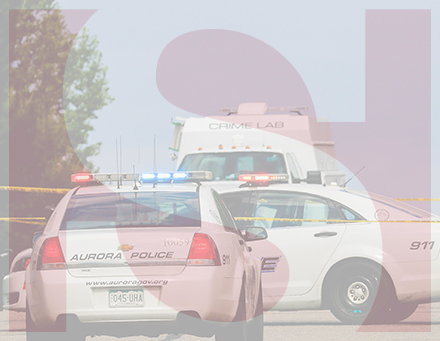 AURORA | A man died in Aurora Monday afternoon after he crashed his motorcycle into the back of a sedan preparing to turn south onto Peoria Street.
Aurora police said the unidentified motorcycle rider rear-ended a Mazda sedan as the latter driver was preparing to turn south onto Peoria Street from eastbound East Alameda Avenue at about 4:25 p.m. Sept. 14.
The motorcycle rider was tossed from his bike and pronounced dead at the scene, according to Officer Matt Longshore, spokesman for the Aurora Police Department. He was not wearing a helmet at the time of the collision, a spokesperson for the Arapahoe County Coroner's Office confirmed.
The local coroner's office will identify the man who died after his family is notified, police said. The man's family is not currently in the country, according to a spokesperson for the coroner's office.
The driver of the sedan sustained minor injuries in the collision.
Anyone who witnessed the collision Monday or may have dashboard camera footage fo the incident is encouraged to call the Denver Metro Crime Stoppers at 720-913-7867. Tipsters who call the Crime Stoppers can remain anonymous and be eligible for rewards up to $2,000.
The fatal crash came 10 days after police suspect a 51-year-old woman fatally struck another motorcycle rider near the intersection of East Hampden Avenue and South Tower Road. The woman has been accused of vehicular homicide and DUI charges in connection with the crash.