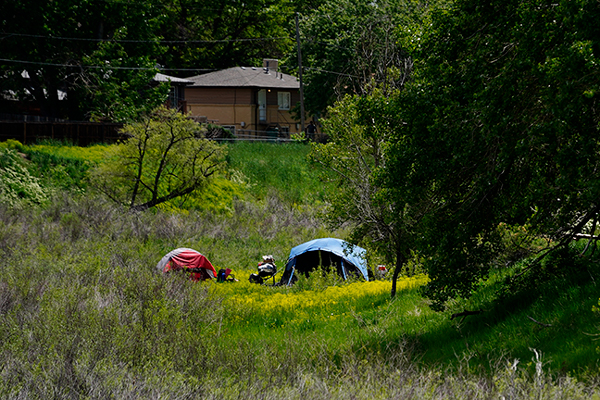 It was raining over the city last weekend as Restoration Christian Fellowship's congregation gathered outside its Aurora sanctuary for the ribbon-cutting for its safe parking lot. Despite the need to huddle under umbrellas, the mood was cheerful as the congregation got to mark the first step in a journey that had been years in the making.
The church partnered with the Colorado Safe Parking Initiative to open the first safe parking lot in Aurora, a site where people who are living in their cars can park overnight and have access to bathrooms and showers. While they stay there, the church will work to help them find affordable housing.
That's only the first part of the church's plan, however: It owns 12 acres and is working with developers and the city of Aurora to create a tiny home village to use as transitional housing for homeless people.
At the ribbon cutting, Mayor Mike Coffman and city council members Nicole Johnston, Crystal Murillo and Juan Marcano praised the church for being a leader in helping the homeless.
"This is the example you're setting for the city," Murillo said. "We need to step up."
For the past two weeks, the church has also hosted an "open house" intended to gauge the public's appetite for various potential shelter options in the city, including pallet and tiny homes, safe parking and camping sites, and a shower and bathroom trailer designed by Florida-based benefit corporation Clean the World.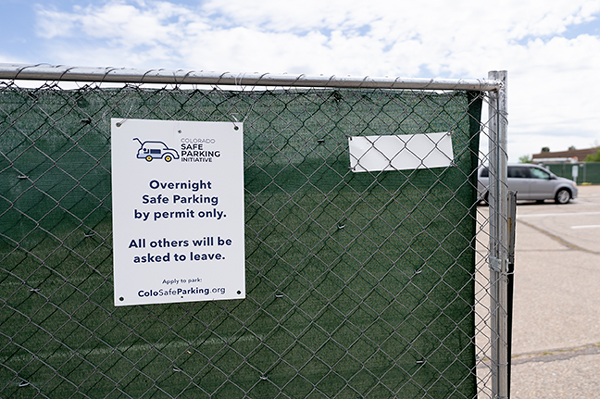 "Thank you for saying 'yes' in God's backyard," Marcano said at Sunday's gathering.
But just as the rain put a damper on the otherwise festive mood, another cloud hung over the occasion. The church's pastor, Felix Gilbert, the main visionary of the plan, was not able to see his dream come to fruition.
Gilbert led the congregation for 22 years alongside his wife, Pastor Kotane Gilbert. On April 27 he died unexpectedly at 61 years of age.
"Pastor Felix Gilbert was a strong leader, not just spiritually but in the city of Aurora," Coffman said at the ribbon cutting. "And it was his vision that this church would be instrumental in addressing the needs of the homeless."
There are an estimated 480 homeless people in the city, and only 150 emergency shelter beds.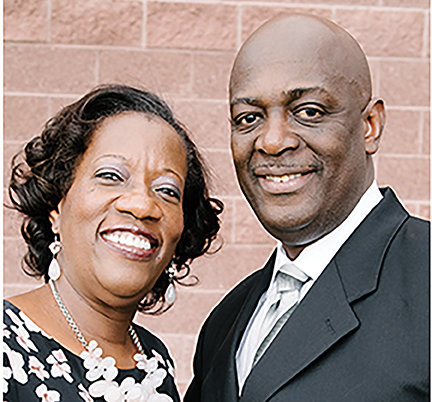 Across the Denver metro area there are an estimated 1,000 people who are living in their cars, said Rochelle Brogan, co-founder of the Colorado Safe Parking Initiative, though she is beginning to think that's a low estimate.
"The need in Aurora is intense," she said.
Brogan founded the safe parking initiative in 2019 with Chelsea Baker-Hauk after seeing how many people were living out of their cars through her work as a peer resource navigator at the Denver Public Library. Brogan was formerly homeless after an illness left her unable to work, and it took her six years to get back on her feet, she said.
The need for safe parking was already pressing before the pandemic but intensified after COVID-19, as many people lost their jobs and then their housing, Brogan said. The initiative now has five to 10 people reaching out every single day who need safe parking, and there is currently a waitlist for all of its sites.
"People need help now," she said. "People are desperate now."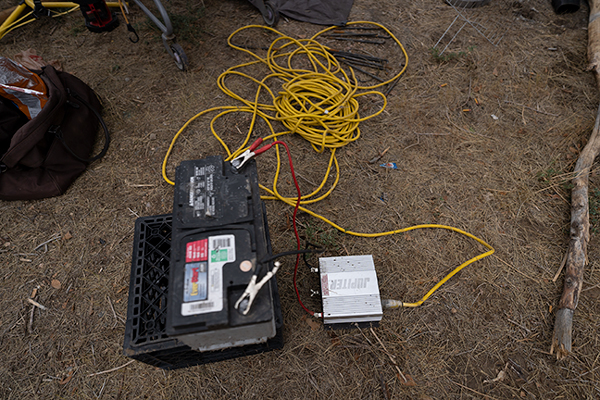 The majority of people living in their cars are homeless for the first time and don't want to go to a shelter, she said. Many think they can live in their car for just a few months and save up money to get stable housing again, but living in a car is expensive and dangerous.
The safe parking lots give people places to park where they don't have to worry about being ticketed or towed. They can sleep without "having one eye open," Brogan said.
She praised the church for its dedication to serving the homeless, but said that one safe parking lot will not be enough to address the extent of the city's homelessness crisis. Despite recognition of the problem, Aurora has historically struggled to find a solution, sometimes even instituting barriers for people and organizations wanting to provide services.
In 2018, the city designated more than a half million dollars to a program designed to provide workforce training for people experiencing homelessness, but that came after tense scrutiny of the program just a year prior. Originally launched in Boulder, Bridge House's Ready to Work program temporarily houses people experiencing homelessness, trains them for jobs, mostly in the service industry, and helps them to find stable housing. The city's one-time payment helped the program get off the ground and complete construction of the facility near Nine Mile Station.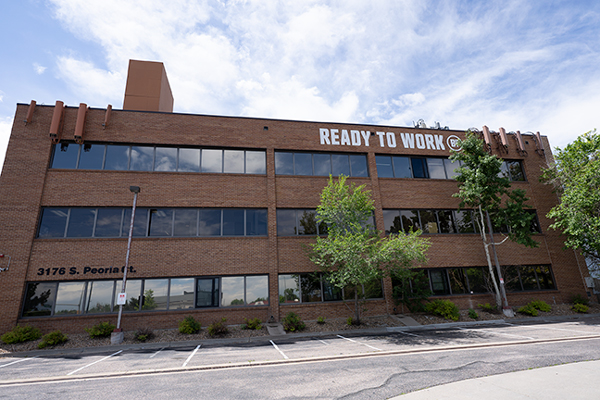 The program's location, tucked behind a recreational marijuana shop, wasn't the first choice for leaders of Bridge House, who've totally remodeled an old office building into dormitory-style living quarters for its residents. Bridge House staff originally had their eyes on a former bingo hall at the corner of East Colfax and Laredo Street in north Aurora.
But in July 2017, city council members narrowly decided to prevent so-called congregate living facilities from operating within 300 feet of a school. That effectively squashed Bridge House's plan to open along the Colfax corridor. The council meeting where members voted on the proposal, like so many regarding homelessness policy, was a hotbed for concerned residents who rejected homeless services in their neighborhood.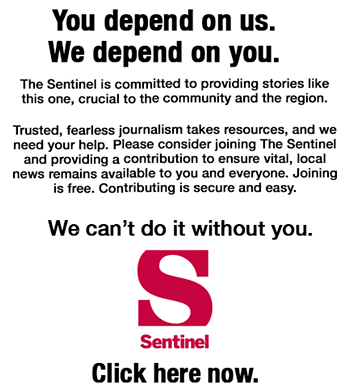 "This is not a program for families — it's a program for men and some of those are re-entry men that came out of the criminal system," former Councilmember Renie Peterson said then." You really have to consider what happens: What do men do when they get out of jail? Where's the first place … what do they look for? What do they do? Consider that."
Nearly three years later Ready to Work now contracts with the city. Some of the workers in the program work with the city's parks department to tend flower gardens, trim grass and hang holiday lights.
In an effort to help people avoid becoming homeless, the city dedicates funds to keeping people housed. In April, staff said the city has spent about $3.4 million, mostly in federal funding, on its COVID-19 era Rental Assistance Program. They plan to receive millions more dollars and encourage people who need assistance to apply. City staff working on homelessness often say it's cheaper to prevent somebody from becoming homeless than lifting them out of an unhoused situation.
Following the recent open house of sheltering options at Restoration Christian, city officials are now conducting a so-called "land inventory" to determine where a sanctioned campsite or village could be constructed in Aurora. The audit is expected to be completed and discussed by a panel of council members later this summer.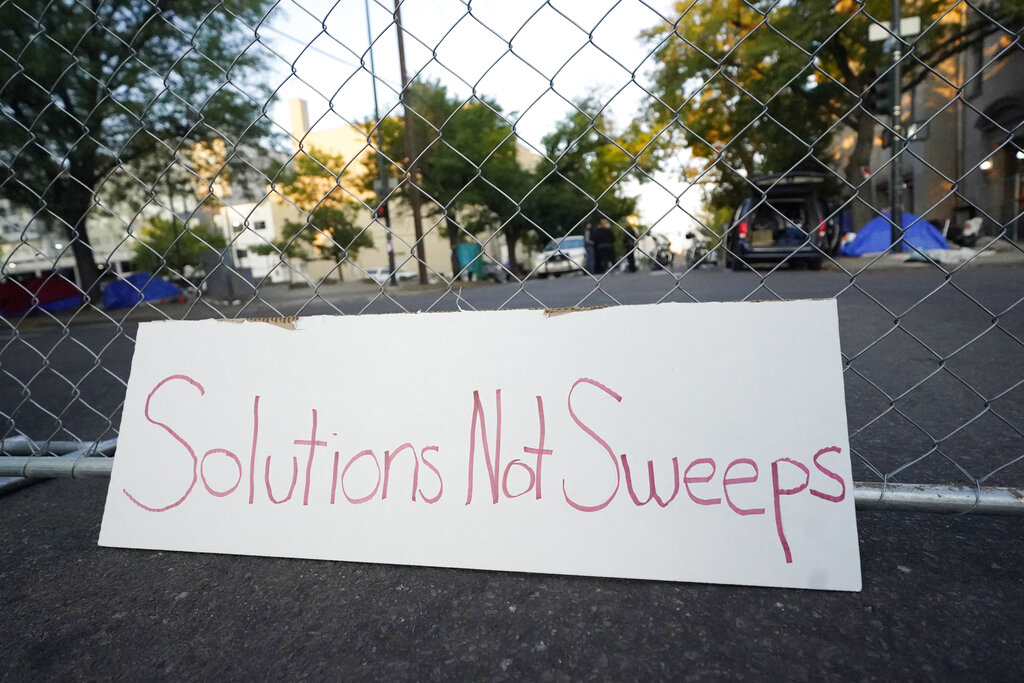 "We have to find a better option than, 'go,'" Councilperson Alison Coombs told The Sentinel last month. " … There are places we could use and people we could partner with in all wards."
Coombs, who represents the city's south-central Ward V, said she is a fan of the recently featured pallet homes and would advocate for creating a safe campsite somewhere within Cherry Creek State Park, which is controlled by the state department of Parks and Wildlife and does not fall within city limits. She said outstanding insurance quagmires linger over any potential project.
As staffers have moved forward with the land audit this spring, Coffman, a stalwart Republican figure who has served in state and federal government for decades, has continuously clashed with current city council members about how to reduce homelessness, drawing particular ire for a stunt in which he pretended to be homeless for several days. In a local news segment that televised Coffman's act, he concluded that many people choose to be homeless.
---
MORE
---
Last month, city council members went back and forth over the course of a week on whether to join a regional pledge to reduce homelessness across the metroplex by working with the Metro Denver Homeless Initiative using the Built for Zero framework.
Three Aurora City Councilmembers — Dave Gruber, Marsha Berzins and Francoise Bergan — formally opposed the pledge, saying they worried about the future costs, though a vote of the council would be required for any such spending. Gruber said he was concerned the agreement would mean the city is submitting a "blank check" to the cause.
Sixteen cities in the metro region, Jefferson County, the state, and Metro Mayors Caucus have all agreed to the pledge.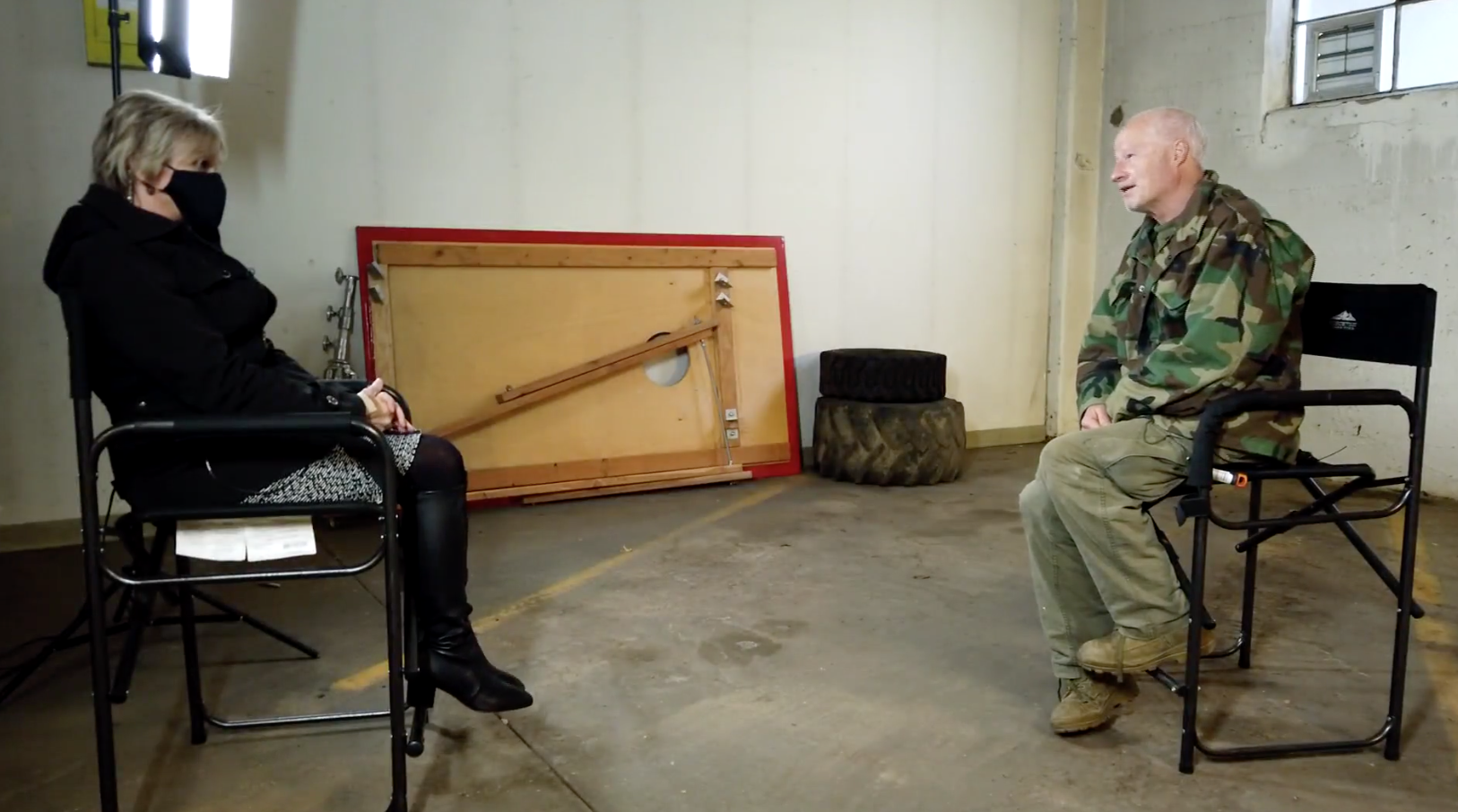 At the recent ribbon cutting, Coffman, this week introduced an urban camping ban, said of addressing the needs of the homeless that "we may have different ways of getting there, but we all want to achieve that goal." He praised the late pastor in particular for his dedication.
Coffman's proposed camping ban, which is announced on Twitter, was turned down by a city council committee this week. Coffman said he'll bring it to another committee soon.
Felix Gilbert was born in Guyana, and at a young age his family moved to St. Croix in the U.S. Virgin Islands. For part of his senior year in high school he was homeless, a part of his life he shared with Kotane shortly after they met while he was stationed in the U.S. Air Force in Tucson.
Kotane said she didn't fully understand what that experience had been like for him until he took her back home and she got to see the streets he lived on.
"There were people there that were just amazed that he had made it," she said.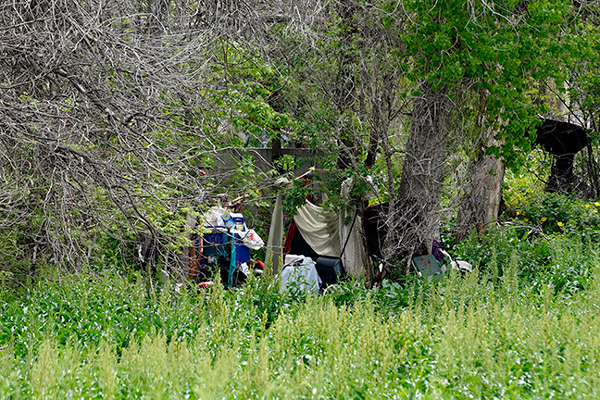 Because of his own experience, caring for the unhoused "grabbed hold of his heart," she said. When the church first started it was located on Colfax, and homeless people were some of their first congregants. Throughout the years the couple continually ministered to the homeless and worked with the Denver Rescue Mission, but wished there were services for the homeless within the city of Aurora, especially as the need rose.
"Our desire was always to have something in the city of Aurora," she said.
The opportunity came after the owner of the building the church is now located in on Sixth Street granted the congregation 12 acres. The church originally thought about using it to build a new worship center, but ultimately decided to use it to create an affordable housing village, a process that took years to come to fruition.
Felix almost didn't live to see much of the work, Kotane said. He had a bout with colon cancer 13 years ago that almost killed him.
He felt sick after church one day, and the next morning was coughing up blood. They went to the hospital and he was immediately rushed into surgery after doctors found a baseball-sized lump of cancer in his colon.
He had three heart attacks during the ordeal and wasn't expected to survive.
"His doctor came in to say, 'call your family, he's not going to make it until morning,'" Kotane said.
"I just laid down on the floor before the Lord and said God, I receive whatever you say, whatever you're doing I'm fine with, but I know that you can heal," she said.
"If it's your desire to take him, then take him, but if it's not, heal him and let him see the vision out. And God healed him."
The next morning when the doctor made his rounds, he was still alive. He went through chemotherapy and "came back full-force."
"I am grateful that God gave him those 13 years to complete the vision that was in him," she said.
And though he is no longer living, others in the church are now equipped to continue the work. He will be forever linked with the project, which is named Dr. Felix Gilbert Unhoused Residents Village.
"His legacy will live on," Kotane said.
Quincy Snowdon & Kara Mason contributed to this report