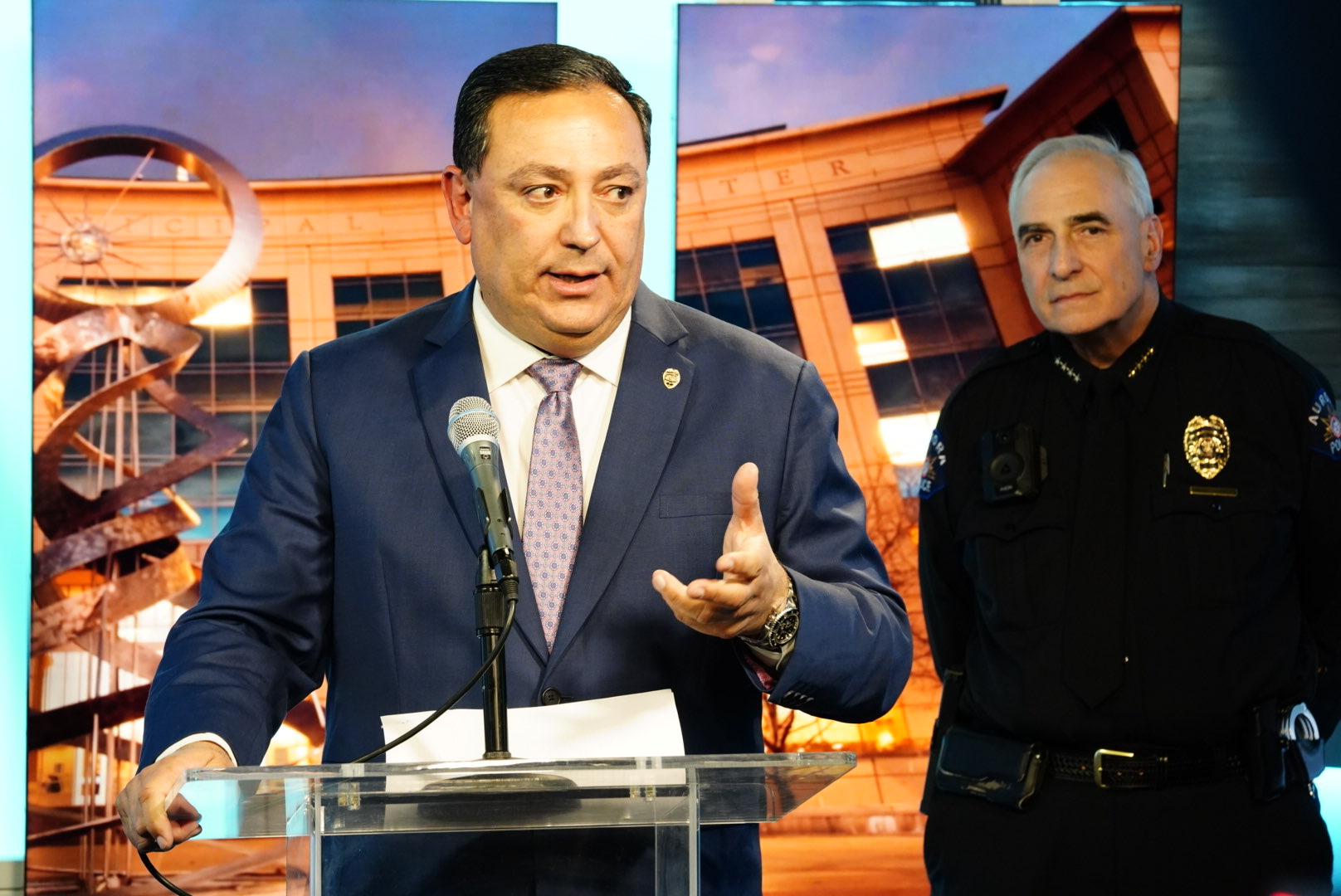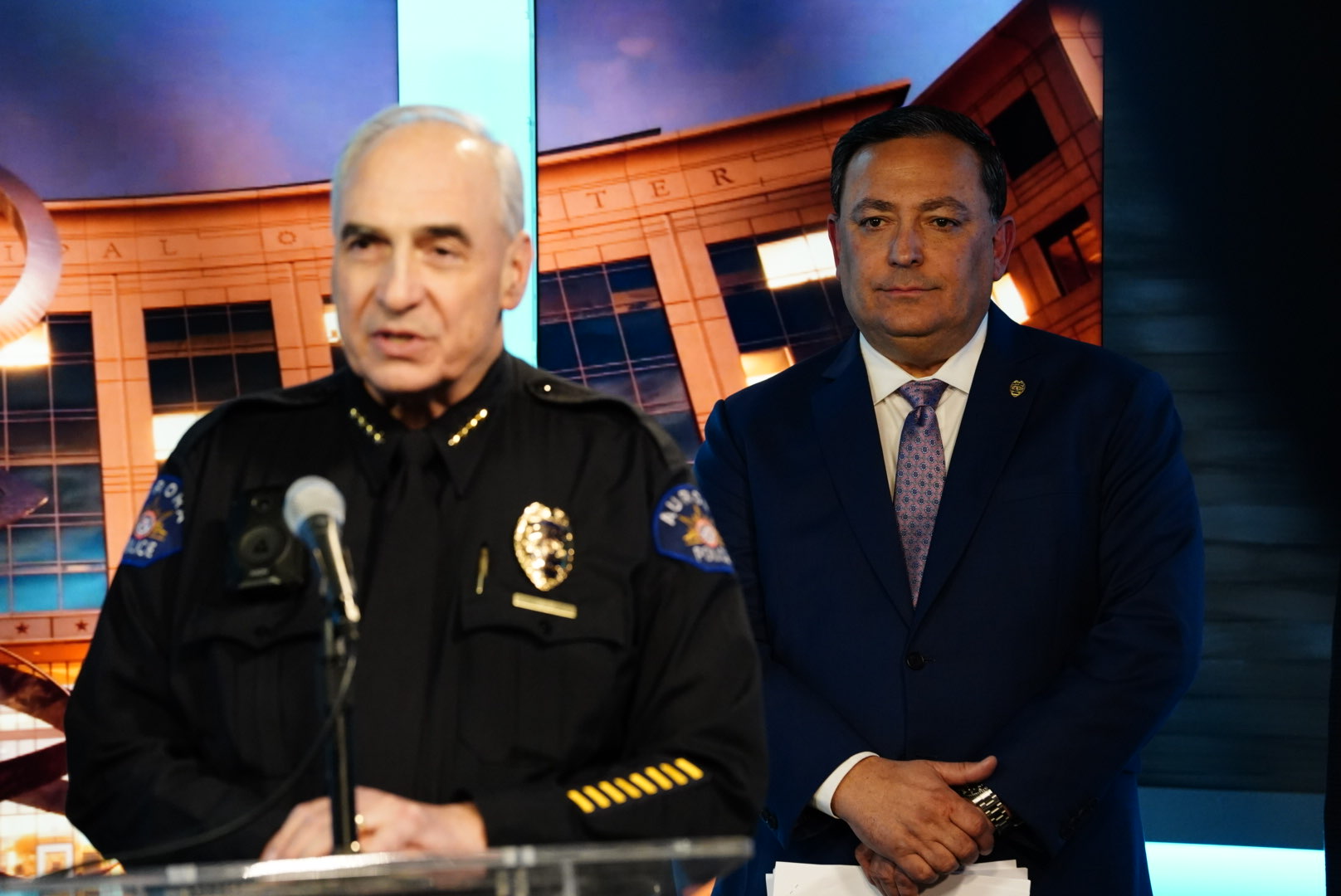 AURORA | City of Aurora staff announced Tuesday former Miami police chief Art Acevedo has been tapped to lead Aurora's Police Department on an interim basis. 
He replaces interim chief Dan Oates, who served as chief between 2004 and 2015, and was chosen to temporarily lead the department after former chief Vanessa Wilson was fired earlier this year. Oates' contract was scheduled to expire at the end of November.
"I cannot wait to strap on that gun belt and put on that badge, because believe it or not, the best days of American policing are today," Acevedo said during a press conference Tuesday. "This is not a broken department. This is a department like every department: a work in progress."
The 35-year law enforcement veteran has led police departments in Austin, Houston and, most recently, Miami. During that time, he's cultivated a reputation of helping troubled agencies while demonstrating an openness to reform and a willingness to engage with critics.
Oates called Acevedo an "extraordinary leader" and a "good friend" on Tuesday, saying that he reached out to Acevedo and enticed him to Aurora after the city's first attempt to find a permanent replacement for Wilson ended in failure last month.
"I've talked to him any number of times over the years about challenges I was facing to get his advice," Oates said. "He's very highly thought of among the fraternity of police chiefs who run larger organizations in the country."
Acevedo received a bachelor's degree with honors in public administration from the University of La Verne in California and began his law enforcement career in 1986 with California Highway Patrol, where he worked for 21 years. He also served as president of the Major Cities Chiefs Association and is a lifetime member of the International Association of Chiefs of Police.
Acevedo was fired from his job in Miami after six months and sued his former employer in January, after he accused city officials of meddling in police business and internal affairs investigations. He also butted heads with the police union in that city over his support of police reform.
According to reporting by the Associated Press, Acevedo made waves immediately upon entering the department, demoting four majors and firing two high-level officials — a married couple — for lying about a crash involving a city vehicle.
While he was introduced by Miami's mayor as "America's best chief," city officials said after firing him that he was "not the right fit for this organization." Acevedo has since sued Miami, saying he was retaliated against.
But Acevedo praised the elected leadership of the City of Aurora on Tuesday, saying he believed the City Council was united in its desire to create a safer city.
"Where other cities are defunding police, I am really excited about coming to a city where they understand that good policing requires an investment," he said, adding that he had spoken with council members 
On the topic of the city's agreement with the state attorney general's office to implement a long list of public safety reforms, Acevedo said he viewed the situation as an opportunity to ensure officers are adequately equipped and trained to do their jobs well. He said consent decrees such as Aurora's often result in more resources being provided to police.
Acevedo also said he believed police can and should focus on both fighting crime and building a strong relationship with the public.
While he described himself as "pro-labor," he said police unions harmed the profession when they "defended the indefensible," and expressed interest in creating a clear matrix of discipline that would focus on retraining police officers rather than just punishing them.
"Even in the most tragic situations, the officers are not making mistakes of the heart. They're making mistakes of the mind," he said.
Oates will return to his family in Florida once Acevedo arrives and transitions into the role in early December, according to a city news release.
"Since being here, (Oates) has lent stability and a steady hand within the department, with his years of experience and his knowledge," City Manager Jim Twombly said at the press conference Tuesday. "He's also been a leader within the department, and has reached out to the community to continue the building of trust that we need to do."
Twombly also said in the release that Acevedo would help the city in its search for a permanent chief, which he said would continue into 2023. He called Acevedo a "fixture in the national law enforcement community for years" who "has been vocal about needed and measured improvements in policing and public safety across the country."
"We are honored that he reached out to us, eager to assist us with the ongoing public safety changes we have been implementing," Twombly said in the release.
When asked whether he was interested in the permanent chief's job, Acevedo did not answer directly, but said he hoped to build on the work done by Oates.
Unlike the city's employment agreement with Oates, which barred the former chief from seeking the permanent role, Acevedo's contract would not prohibit him from sticking around. He is slated to earn the equivalent of about $240,375 per year as interim chief.
"My commitment is six to 12 months," Acevedo said. "We'll see what happens."