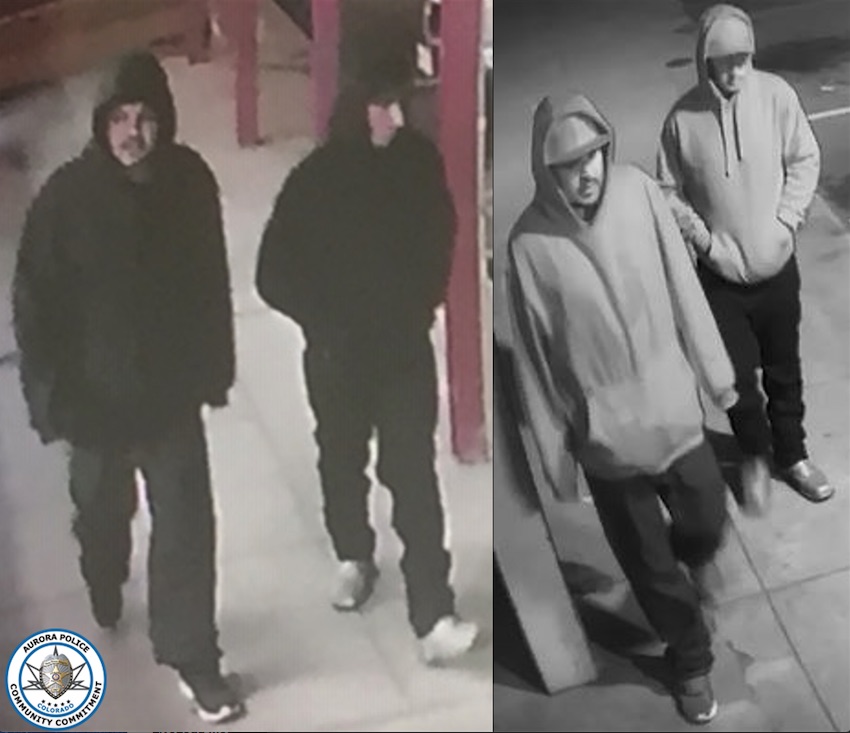 AURORA | Local investigators are asking for the public's help identifying a pair of men suspected of robbing a Mexican restaurant at gunpoint last month, according to Aurora police.
Police say two Spanish-speaking men entered El Bombon restaurant at 1082 Havana St. at 10 p.m., April 15 and threatened employees with a black, semi-automatic handgun. The thieves told workers to get on their knees and look away while they carried out the robbery, threatening to kill the employees if they didn't comply, according to police.
The two men left the area in an unknown vehicle with a cash box stolen from the restaurant.
In surveillance images released by police, the men can be seen wearing dark, hooded sweatshirts. Investigators believe one man was wearing black sneakers with white soles, and the other man was wearing silver cowboy boots with squared toes.
Anyone with any information related to this crime is encouraged to call Aurora detectives at 303-739-1833. Tipsters wishing to remain anonymous can also call the Metro Denver Crime Stoppers at 720-913-7867. The Metro Denver Crime Stoppers offer a reward of up to $2,000 for legitimate information.