These are confirmed and unconfirmed shooting victims of July 20's incident at the Century 16 Theater at the Town Center of Aurora Mall.
PETRA ANDERSON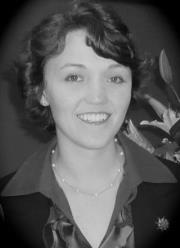 CONDITION: Was shot four times with shotgun pellets. One pellet entered her nose and traveled through her brain, according to the Associated Press. Her boyfriend, said that while Anderson was responding to doctors, she had trouble recalling basic information about herself.
AGE: 22
BIO: A Colorado native, Anderson graduated from the University of the Pacific in May with a degree in music composition. She is headed to the University of Maryland to pursue a graduate degree.
_____
STEPHEN BARTON – Confirmed
CONDITION: Shot in the neck; Expected to survive
AGE: 22
BIO: Stephen Barton was on a cross-country bike ride from Connecticut to San Francisco and was in the area visiting friends. He hopes to continue his ride.  Barton says he was bloodied from gunshot wounds as he staggered away from the hellish chaos inside the Aurora movie theater, but he didn't realize how badly he was hurt until he saw the shock in the faces of people who looked at him.
The 22-year-old from South Berry, Conn., and two friends were in the packed theater when a gunman opened fire. Barton said the shooting eventually stopped but the victims were still screaming. He remembers thinking, "This was the end for me, this will be the end of my life."
One of his friends was also injured but her condition wasn't immediately known. Another friend escaped unharmed.
_________
JONATHAN BLUNCK – Confirmed
CONDITION: Killed at the scene of the shooting
AGE: 26
BIO: Jonathan Blunk had high hopes for the future, with plans to re-enlist in the Navy and the goal of becoming a Navy SEAL.
The 26-year-old served three tours in the Persian Gulf and North Arabian Sea between 2004 and 2009, said close friend James Gill of Brighton, Colo.
"It was guts or glory for him," Gill told The Associated Press. "It always surprised me that he didn't serve in a situation more on the front line. He wanted to be a first responder on the front line."
Blunk was also a certified firefighter and emergency medical technician, Gill added.
He died in the shooting Friday after throwing himself in front of friend Jansen Young and saving her life, she told the NBC "Today" show. He told her to stay down.
"That's something he would do," Gill said. "If he was going to choose a way to die, that's how he wanted to go — defending someone from a (person) like that."
Blunk, a 2004 graduate of Hug High School in Reno, Nev., most recently lived in Aurora and worked for a small flooring company.
His estranged wife, Chantel Blunk, lives with their 4-year-old daughter and 2-year-old son in Reno.
_____
JESSE CHILDRESS – Confirmed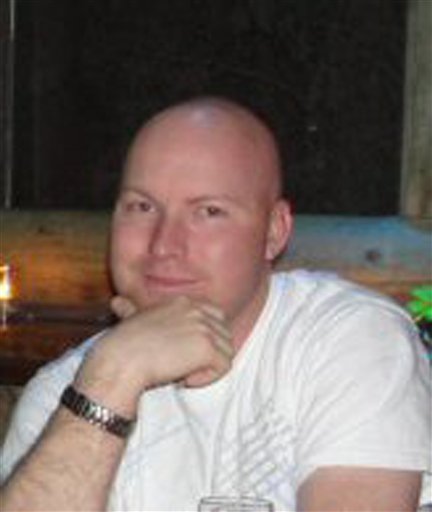 CONDITION: Killed at the scene of the shooting
AGE: 29
BIO: Jesse Childress was an Air Force cyber-systems operator based at Buckley Air Force Base in Aurora.
Air Force Capt. Andrew Williams described the 29-year-old from Thornton, Colo., as knowledgeable, experienced and respectful. "We're going to miss him incredibly," he said.
Tech Sgt. Alejandro Sanchez, a co-worker, told the AP that Childress was his good friend and they were on a bowling team together.
"He would help anyone and always was great for our Air Force unit," he said.
Another co-worker, Ashley Wassinger, said Childress "was a great person fun to be with, always positive and laughing."
"Really just an amazing person, and I am so lucky to have been his friend," she said.
_________
GORDON COWDEN – CONFIRMED
CONDITION: Killed at the scene of the shooting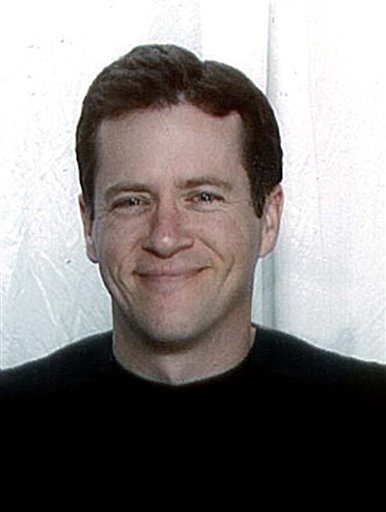 AGE: 51
BIO: Gordon Cowden loved life and his family, and he had gone to the midnight movie premiere with his two teenage children.
At 51, he was the oldest of the victims killed in the shooting. He lived in Aurora, but was described as a "true Texas gentleman" in a family statement. He loved the outdoors and owned his own business.
"A quick witted world traveler with a keen sense of humor, he will be remembered for his devotion to his children and for always trying his best to do the right thing, no matter the obstacle," his family said.
His teenage children escaped the shooting unharmed.
His family declined to be interviewed in their request for privacy but expressed appreciation for words of concern offered in the wake of the shooting.
"Our hearts go out to everyone that has been harmed by this senseless tragedy," they said.
ZAK GOLDITCH – Confirmed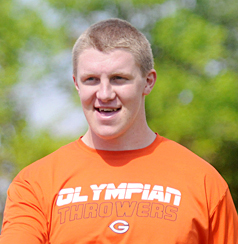 CONDITION: Golditch was in an adjacent theater during the shooting and was struck in the neck by a bullet that came through a wall. He rushed outside and found some construction workers who helped him stop the bleeding before he was taken to Medical Center of Aurora South and treated. Golditch underwent a cat scan and was released from the hospital. He is at home.
AGE: 17
BIO: Golditch is a senior-to-be and a football and track star at Gateway High School.
_____
LOUIS DURAN – Unconfirmed
CONDITION: At Aurora area hospital; Three "pellets" in the head, none went through his skull. Ten in his shoulder, a few in his forearm and one in his hand.
AGE: Unknown
BIO: Unavailable.
_____
JESSICA GHAWI – Confirmed
CONDITION: Died at the scene of the shooting.
AGE: 24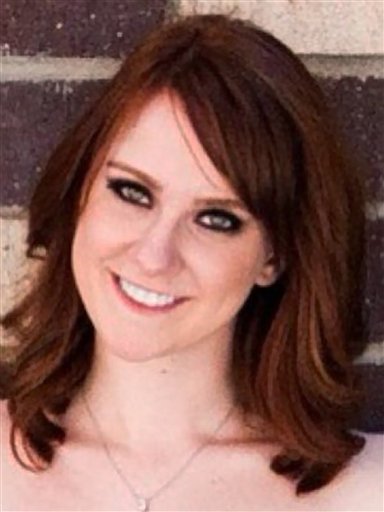 BIO: Ghawi was a sportscaster known as Jessica Redfield.  Ghawi had recently received press credentials for the Colorado Avalanche.  ABC reports that Ghawi, who had recently moved from San Antonio, Texas, to Denver, had been tweeting about seeing the new movie just before it began. Six weeks ago, Ghawi had blogged about nearly escaping the June 2 shoot-out at a Toronto mall that left one dead and seven injured. Blogging as Jessica Redfield, Ghawi described how she had left the food court just minutes before a shooter gunned down two men.
"I found out after seeing a map of the scene that minutes later a man was standing in the same spot where I just ate, and opened fire in the food court full of people. … I would've been in the same place where one of the victims was found," Ghawi wrote.
Her Facebook page has become a memorial site: https://www.facebook.com/pages/RIP-Jessica-Ghawi/492910887390312
From the Associated Press:
Jessica Ghawi recently wrote a blog post after surviving a shooting at a Toronto mall, saying it showed her "how fragile life was."
Friends say the 24-year-old, who moved to Colorado from Texas about a year ago, didn't let the June 2 shooting in Toronto change her outlook on life as she pursued a career in sports journalism.
"I think she even looked at that like, 'Hey, even after that, I'm able to pursue my dream,'" said Peter Burns, a radio sports show host with Mile High Sports Radio in Denver, where Ghawi recently interned.
That shooting left two dead and several injured. Her blog post last month said: "I saw the victims of a senseless crime. I saw lives change.
"I was reminded that we don't know when or where our time on Earth will end. When or where we will breathe our last breath."
Former colleagues described her as ambitious and hardworking. She went by the name "Redfield," a play on her red hair, because it was easy to say and remember, both professionally and on her social media accounts.
She was a regular tweeter and her last post to the micro-blogging website stated in all capital letters, "movie doesn't start for 20 minutes."
______
GAGE HANKINS
CONDITION: Shot in the arm; expected to recover
AGE:  18
BIO: Forest, Ohio resident, according to The Courier of Findlay, Ohio, and WKTN-Radio in Kenton, Ohio
_____
JOHN LARIMER — Confirmed
CONDITION: Killed during shooting
AGE: 27
BIO: John Larimer was a Navy sailor based at Buckley Air Force Base, where he was a cryptologic technician — a job that the Navy says on its website should be filled by someone with "exceptionally good character, above-average writing and speaking skills, a good memory, curiosity and resourcefulness."
Those who knew him described him in similar terms.
The 27-year-old and another active service member, Air Force Sgt. Jesse Childress, were killed in the shooting rampage, the military said Saturday.
Larimer, who grew up in the Chicago suburb of Crystal Lake, Ill., joined the service just over a year ago, the Navy said.
"A valued member of our Navy team, he will be missed by all who knew him. My heart goes out to John's family, friends and loved ones, as well as to all the victims of this horrible tragedy," said Cmdr. Jeffrey Jakuboski, his commanding officer, in a written statement.
A family member told the Daily Herald newspaper in Arlington Heights, Ill., that Larimer was the youngest of five siblings. Neighbors in his hometown recalled his sense of humor.
"We love you, John, and we will miss you always," his parents said in a statement.
________________
PATRICIA LEGARRETA
CONDITION: Gunshot pellet wounds "from her upper thigh to her ankle," according to the Los Angeles Times.
AGE: 24
BIO: Recently moved to Denver area from New Mexico. The Los Angeles Times reports that Legarreta "and her boyfriend, Jamie Rohrs, had taken their 4-month-old son and 4-year old daughter to the movie, thinking the kids would sleep through it. Badly wounded in the leg, she put a child on each hip and ran for the exit. "I need to get out," she recalled thinking. "My kids are not going to die in here." Neither child was hurt.
______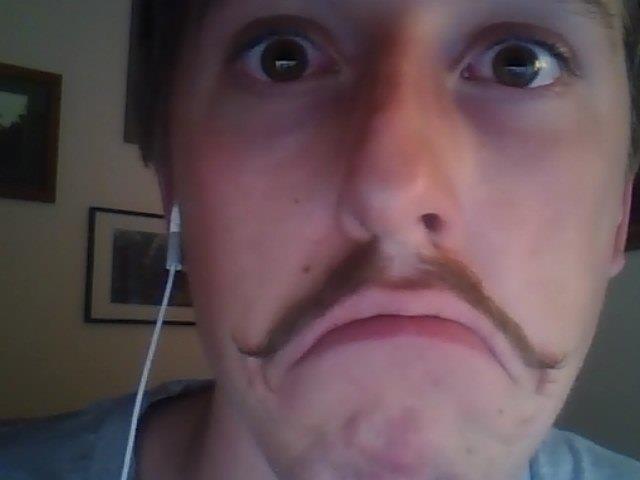 ALEXANDER "AJ" BOIK – Confirmed
CONDTION: Killed during theater shooting
AGE: 18
BIO: A graduate of Gateway High School. Alexander J. Boik, an 18-year-old known as AJ, had a reputation for making people laugh and tried to bring back the mullet hair cut in his freshman year of high school.
"He tried to rock the mullet," said Tyler Lynch, 20, who played baseball with Boik on their high school team.
Boik, a catcher who played on the team through his junior year, had recently graduated from Gateway High School in Aurora. He also played in the school orchestra.
He was to start classes at the Rocky Mountain College of Art and Design in the fall. Gateway principal Bill Hedges said Boik planned to become an art teacher.
A friend, Jordan Crofter, described Boik as someone who "didn't hold anything back. He was just his own person."
"He was a ball of joy. He was never sad or depressed. He wanted everybody to be happy," Crofter said.
The family said in a statement that the 18-year-old was loved by all who knew him and was dating "a beautiful young lady" who was with him at the theater and survived.
Crofter said Boik and his girlfriend made a "perfect couple," and people expected them to get married.
"If he were still here, he'd try to make everyone have a positive outlook of the situation and not allow it to affect their outlook of life," Crofter said.
______
BRENT LOWEK – Unconfirmed
CONDITION: KTLA.com reports that "Brent Lowek, was shot by the gunman and recently emerged from surgery at a nearby medical facility, his stepfather, Dan Greene, said in an interview.
AGE: 27
BIO: Lowek is a friend of Jessica Ghawi. Mother, Sue Greene, said  Brent Lowak was sitting with Jessicawhen he heard the hiss of gas from canisters thrown by the gunman. She said her son and Ghawi ducked but she was hit in the leg. According to the mother, as Ghawi screamed, her son applied pressure to her wound but then she stopped screaming. Greene said her son then realized Ghawi had been shot again and soon she was dead. Lowak, of Bulverde, was wounded in the backside and rushed to the hospital in a van. He's expected to make a full recovery after much rehabilitation work.
______
RYAN LUMBA – Confirmed
CONDITION: Was shot
AGE: unknown
BIO: Lumba was a 2012 Eaglecrest High School graduate and is enrolled at Western State
______
MATT MCQUINN Confirmed
CONDITION: Killed at the scene of the shooting.
AGE: 27
Bio: McQuinn of of Springfield, Ohio, is Samantha Yowler's boyfriend, according to the Springfield News Sun, and was also inside the theater. McQuinn moved to Colorado in November with Yowler. McQuinn's "mom and her parents are flying out right now, and we don't even know where Matt is," said Stacie McQuinn, Matt McQuinn's stepmother.
Stacie McQuinn said the hospital would not confirm to Yowler where or what Matt McQuinn's condition is because they are not related, according to the newspaper.
As the attack in the movie theater unfolded, Matt McQuinn dove in front of his girlfriend and her older brother to shield them from the gunfire.
He died protecting them, said Rob Scott, an Ohio attorney retained by the families of McQuinn and his girlfriend, Samantha Yowler. Scott confirmed McQuinn's death to The Associated Press. He was 27.
"Unfortunately, Matt McQuinn perished from the injuries he sustained during the tragic events that unfolded in Denver, Colorado, and went home to be with his maker," Scott said in a statement. "As both families mourn the loss of Matt, they ask for everyone to give them distance and time. Again, the families thank everyone for their love, prayers and ask that we respect their families' wishes."
Yowler was recovering from surgery after she was shot in the knee at the theater. Her 32-year-old brother, Nick Yowler, who also shielded his sister, was not injured.
McQuinn and Yowler moved to Colorado from Ohio last fall. A Colorado co-worker told the Springfield News-Sun that McQuinn and Samantha Yowler worked with her at Target.
"They're really fun people. We always go out together," said Melissa Downen.
____________
MICAYLA MEDEK – Confirmed by family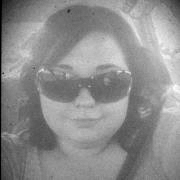 CONDITION: Killed at the scene of the shooting.
AGE: 23
BIO: Micayla's FaceBook page said she was a graduate of Hinkley High School and a student at Community College of Aurora. She worked at an Aurora Subway. This from her FaceBook info page: "My name is Micayla, but everyone usually calls me Cayla. I'm a simple independant girl who's just trying to get her life together while still having fun."
Her favorite quote: "We're all a little weird. And life's a little weird. And when we find someone whose weirdness is compatible with ours, we join up in mutual weirdness and call it love."
Micayla Medek loved a night out with her friends, and she was with a group of about 10 of them at the "Dark Knight Rises" premiere.
Medek was "Cayla" to her family and friends. She was 23 years old and juggling classes at Aurora Community College with a job at a Subway sandwich shop, said her aunt Jenny Zakovich, 57, of South Milwaukee, Wis.
"She didn't know what she wanted to do," Zakovich said. "I think her plans were to finish community college and go into a better paying job — probably in the computer field."
An ardent Green Bay Packers fan, Medek, who lived in the Denver suburb of Westminster, would plan her schedule around watching Packers games with her sister and father.
"It was probably just like going to church every Sunday," Zakovich said.
Zakovich said she was planning to look for tickets to a Packers game so her brother could surprise Medek and her sister.
Medek was an independent-minded and sweet girl who rarely asked her family for anything, Zakovich said.
"She was one who wouldn't hurt anybody. She was a very loving person. This shouldn't have happened to somebody like her."
______
CALEB MEDLEY unconfirmed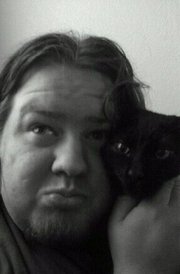 CONDITION: Shot in the face; reportedly undergoing surgery at University of Colorado Hospital, reports canoncitydailyrecord.com
AGE: unknown
BIO: According to his Facebook page, Caleb Medley attended Florence (Co) High School, lives in Canon City, and has attended Pueblo Community College.
______
ASHLEY  MOSER – Confirmed
CONDITION: Critical condition with a bullet in the throat, and in the abdomen.
AGE: 25
BIO: Not available. Ashley's 6-year-old daughter, Veronica, was killed in the attack.
_________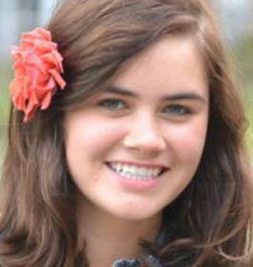 BONNIE KATE POURCIAU – Confirmed
CONDITION: Shot in the knee
AGE: 18
BIO: WAFB TV in Baton, Rouge, L.A. reports that Pourciau is a resident of Baton Rouge
______
CHRISTOPHER RAPOZA
CONDITION: Shot in the back; released from hospital
AGE: Unknown
BIO: Brooklyn, New York, resident, according to dailymail.co.uk
______
CAREY ROTTMAN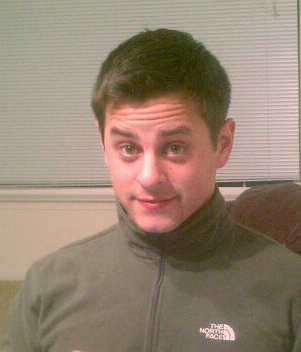 CONDITION: Shot in the leg
AGE: 27
BIO: The Associated Press reports that Mequon, Wisconsin native Carey Rottman was among the shooting victims. According to jsonline.com Rottman posted on his Facebook page at 4 a.m. from a hospital emergency room:
"Shot in the leg at Batman. Where is he when you need him. Please pray for everyone here,"
Rottman graduated from Winona State University in 2008 with a bachelor's degree in business administration.
After graduation, Rottman moved to Denver, where he became a manager of Fastenal, an international company that makes fasteners. He has been a sales manager for Coors Distributing Co., in Denver the past five months, his dad said.
______
ANGGIAT M. SITUMEANG
CONDITION: Received a minor eye injury
AGE: 44
BIO: Native of Jakarta, Indonesia; married to victim Rita Paulina. The couple immigrated from Indonesia 10 years ago and were working at the Life Care Center Nursing Home, according to reports by Katharina Buchholz of CU Journalism News Service.
______
RITA PAULINA
CONDITION: Suffered gunshot wounds to the left hand and the left leg. Doctors scheduled surgery for Saturday to extract a bullet from her shinbone. She is in stable condition at the Denver Health Medical Center.
AGE: 44
BIO: Paulina is married to victim Anggiat M. Situmeang. The couple immigrated from Indonesia 10 years agoand were working at the Life Care Center Nursing Home, according to reports by Katharina Buchholz of CU Journalism News Service
______
PRODEO ET PATRIA
CONDITION: Received treatment at the University of Colorado Hospital for a gunshot wound to the lower back and was released. He did not suffer any internal injuries, but a bullet currently remains in his body, according to reports by Katharina Buchholz of CU Journalism News Service.
AGE: 14
BIO: He is the son of victims Rita Paulina and Anggiat M. Situmeang
______
ALEX SULLIVAN – Confirmed by family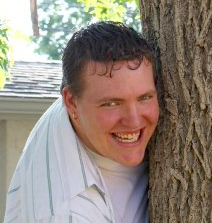 CONDITION: Killed at the scene of the shooting
AGE: 27
BIO: Married to Cassandra. Alex graduated from Grandview High School. He was an employee of Aurora's Red Robin restaurant on Havana Street and celebrating his 27th birthday with a large group of friends at the midnight movie. Family members say he was a happy, funny and much-loved man.
Alex Sullivan's family called him "their real life super hero," and he was at "The Dark Knight Rises" premiere celebrating his 27th birthday and his first wedding anniversary.
"Alex was a gentle giant, known and loved by so many. He always had a glowing smile on his face and he made friends with everyone. Alex enjoyed all sorts of movies, was an avid comic book geek and loved the New York Mets," the family said in a statement.
Sullivan had a warm smile and an innocence that endeared him to people, said Shelly Fradkin, whose son Brian was good friends with Sullivan.
She sat next to a makeshift memorial Friday near the theater where an oversized birthday card with a photo of a smiling Sullivan was displayed.
"He's amazing. He was just a big teddy bear. Great hugs," she said.
She said Sullivan was such a big movie fan that he took jobs at theaters just to see movies.
Fradkin and her son spent an "excruciating" day trying to find Sullivan before learning of his death, she said.
"We're shocked. We're numb. We're sick," she said. "Our hearts are broken, and we're crushed."
________
VERONICA MOSER SULLIVAN – Confirmed
CONDITION: Died from injuries sustained in the attack at the theater
AGE: 6
BIO: Veronica's mother, Ashley Moser, was critically injured in the attack.
She had just learned to swim, and at age 6, she was a "great little girl, excited about life," her great-aunt Annie Dalton said. "She should be at 6 years old."
Her mother, Ashley Moser, remains hospitalized with gunshot wounds to her neck and abdomen. She has been in and out of consciousness and asking for her daughter during moments of lucidity.
"Nobody can tell her about it," Dalton said. "She is in critical condition, but all she's asking about is her daughter."
______
ALEXANDER C. TEVES – Confirmed
CONDITION: Died at the scene of the shooting
AGE: 24
BIO: Alexander C. Teves, 24, of Phoenix, received a master's degree in counseling psychology in June from University of Denver.
He was a lovable person who made friends quickly and had a lot of them, said his grandfather, Carlo Iacovelli of Barnegat, N.J.
As a boy, Teves moved from New Jersey to Phoenix with his parents. Iacovelli and his wife wintered there and spent a lot of time with him.
"He was what you might call an ideal grandson," Iacovelli said. "He was a fun guy. He loved to eat."
Teves was planning to become a psychiatrist, his grandfather said.
"He had a lot to look forward to," Iacovelli said.
 __________
REBECCA ANN WINGO — Confirmed
CONDITION: Died at the scene of the shooting
AGE: 32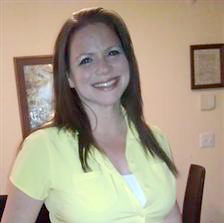 BIO:  Rebecca Ann Wingo had started a job several months ago as a customer relations representative at a mobile medical imaging company. She was 32.
Shannon Dominguez, who worked with Wingo on weekends, said she was friendly with everyone and always seemed to be in a good mood.
"I didn't really know her well but she had a really bubbly personality," Dominguez said. "She was a pretty happy person. She just never really seemed … like with work, she never got irritated. She was pretty happy to be here."
She spent part of her childhood in Texas and is remembered by friends as a hard-working single mother who could light up a room with her smile and carefree spirit. She graduated from high school in Quinlan, east of Dallas.
Cody Shafer was helping organize a gathering of friends Sunday in Aurora to remember the 32-year-old Wingo. He says Wingo performed his and his partner Marq's marriage ceremony in Iowa two years ago and remained a close friend.
Shafer says Wingo worked for a medical company and attended school, while raising her two daughters. She was an Air Force veteran.
 ________
SAMANTHA YOWLER
CONDITION: Shot in the leg; expected to recover
AGE: Unknown
BIO: Yowler is a resident of St. Paris, Ohio. The Springfield (Ohio) News-Sun and WHIO-TV report that she is the daughter of St. Paris Fire Chief Scott Massie. Samantha Yowler moved to Colorado in November.